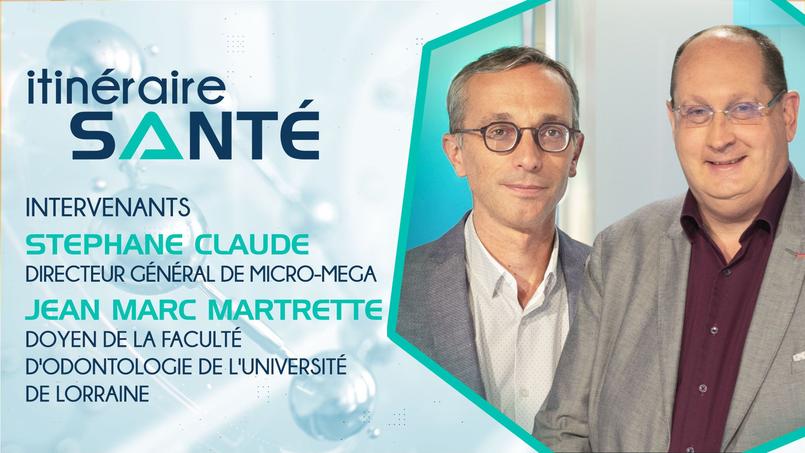 Like all "big ideas", the E-Endo program was born out of nourished discussions which gave rise to an ambition: to draw the contours of the endodontics of tomorrow, to design the tools that will ensure its development, in order to ultimately improve the quality of endodontics. quality of patient care. The revolution is already underway … It is time to step up the movement.
Endodontics in France, in 2021
Endodontics is the branch of odontology that deals with the inside of the tooth. It consists of preventing and treating diseases of the dental pulp and so-called periapical infections. Concretely, it encompasses all the care performed by dental surgeons when a tooth has lost its normal vitality and can potentially become infected, which requires "devitalization". It is therefore a conservative act making it possible to perpetuate the tooth, carried out by means of complex techniques. If it seems important to remember it, it is because the term is paradoxically quite unknown.
Today, endodontics is a daily activity in a dental office, but it is often a source of stress for the practitioner, which indicates a lack of confidence; knowing that if the act is badly carried out, it risks causing an infection that could endanger the general health of the patient.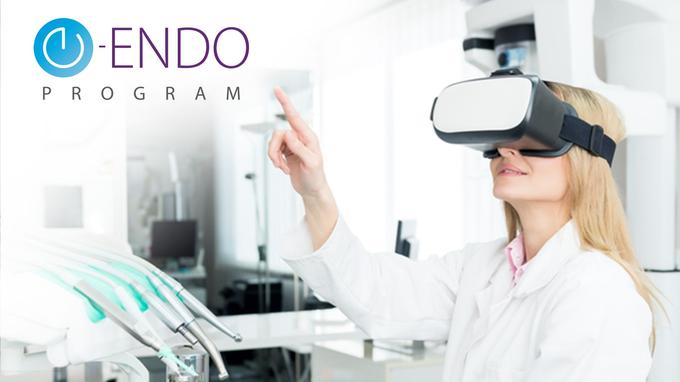 Digital health side … What's up, doctor?
The term is now used in all medical specialties. E-Health has become an essential component of public health policies. The first Connected Medical Devices or even the "quantified self", this connected patient, managing their health autonomously, are only parts of an "impressive iceberg", as the fields of application of medicine 4.0 still seem to appear. unsuspected.
In this perspective, endodontics in France – and oral health in general – must not be left behind, because it has everything to succeed in its transformation: internationally renowned education and an undeniable technological base with manufacturers at the forefront of instrumentation.
S. Claude, Deputy Managing Director of MicroMega, French leader in the manufacture of endodontic devices, summarizes: "Our desire is to give substance to what we call E-Endo, because the endodontics of tomorrow will be connected or will not be, in particular by providing it with an educational framework, research and applications oriented towards continuous improvement of the quality of care and the safety of the endodontic device or procedure. We have the knowledge and the know-how, it is up to us to take advantage of it and let it be known!"
E-Endo – A program at the forefront of innovation in Europe
The program, whose roadmap is becoming clearer day by day, will be based on a suitable and solid consortium, a "synergy of intelligences" facilitated by Artificial Intelligence, to innovate on all levels. At the origin of the project, three key players in their fields and complementary, who know each other well and look in the same direction:
> The University of Lorraine via the faculty of odontology, with its skills and recognized expertise in training and research, the objective of which will be to better certify and re-certify practitioners, according to the evolution of practices
> MicroMega, an industrialist whose reputation is well established, with 115 years of experience in the design and manufacture of micro-precision instruments, supported by the power of the Coltène Group, in its Research and Development, particularly in terms of Artificial Intelligence and connected devices
> Digital Proof, a startup specialized in the field of digital proofs, which ensures the capture of data in order to "freeze" them, to provide proof of the authenticity of a contract, a diploma, a product, or even an act… By coupling the legal contingencies of evidence with software technology, in particular its blockchain and physical hardware elements – servers, terminals, RFID-LPN chips can provide a high level of quality of evidence.
Create a "Made in France" technical hall to match the ambitions
"The idea is not to put stars in the eyes by talking about flying cars… Just to say that progress is above all a question of human and financial resources. Because if you know how to surround yourself with the right actors, under the right conditions, then what was idealistic yesterday quickly becomes palpable and the field of possibilities opens wide."Enthuses JM.Martrette, Dean of the Faculty of Dentistry in Lorraine.
"Imagine … a patient coming to a dentist for treatment using a "smart file". Imagine that its connected motor could facilitate the diagnosis, advise a more appropriate file if necessary, model the canal – of the tooth treated in 3D -, or even record the treatment carried out in a patient file anonymized by blockchain. Imagine that the exchange of data makes it possible to certify the equipment used, but also the act itself, by authenticating the monitoring of security protocols. Imagine the wealth of information collected in order to optimize the continuous and tailor-made training of practitioners.
Imagine how much we have to build at European level and in a few years if we want to compete with the United States or China! ", Smiles S. Claude and adds:" We are eager to bring this consortium to life. dedicated to innovation, open to those who want to move forward, and get down to business".
---
Content designed and offered by L'Agence Delta. The editorial staff of Le Figaro did not participate in the production of this article.
---
.