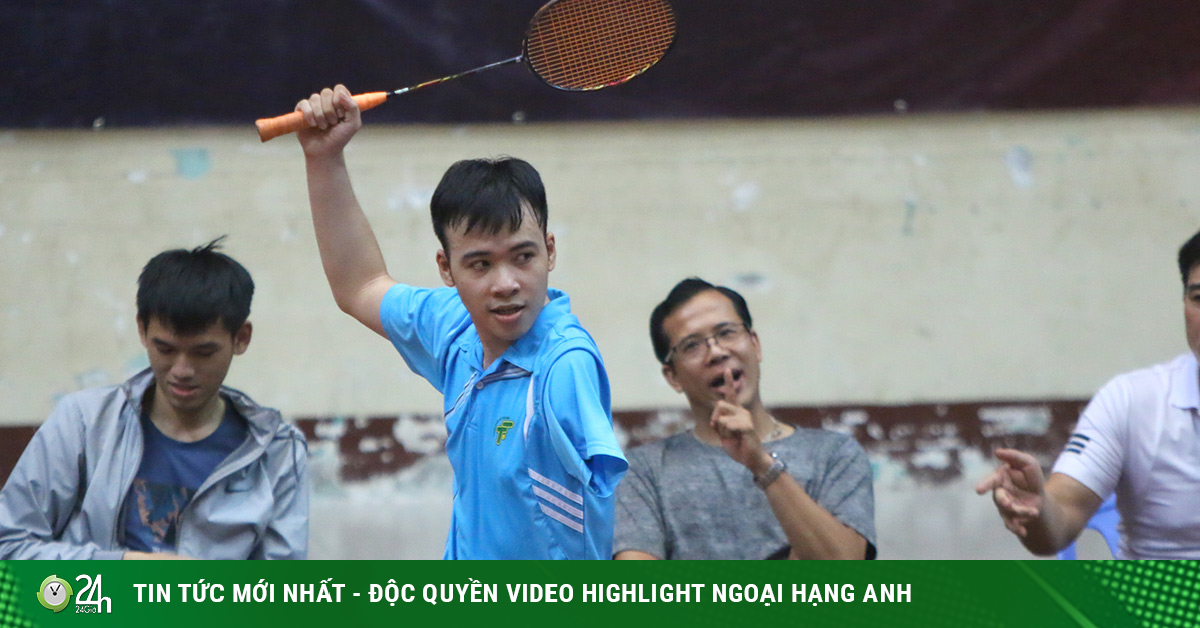 Sunday, December 27, 2020, 19:01 PM (GMT + 7)
(Sports news, badminton news) One-handed player Van Anh Tuan (28 years old) surprised professionals by winning the National Disability Sport 2020 championship in front of veteran man Dinh Huy The.
Anh Tuan's excellent performance in the final:
Van Anh Tuan is the biggest surprise in the badminton content of the National Disabled Sports Championship 2020 that just ended at Tan Binh Stadium (Ho Chi Minh City). Before the tournament, the player born in 1992 was not appreciated for his success in being eliminated in the previous two consecutive times. Besides, Anh Tuan also fell into the "death" battle branch with many tough opponents.
Mr. Tuan excelled in the final
Mr. Tuan played stubbornly to overcome each strong opponent in turn. Entering the final at noon on December 27, Anh Tuan reunited with Dinh Huy The, a veteran senior who twice eliminated Anh Tuan in the first round in previous years.
The first set was extremely tense and only ended with a choking score of 27-25 for Anh Tuan. In the second set, Huy The with a lot of skill leveled the gap with an overwhelming 21-9 score.
Entering the decisive match set, Anh Tuan's youthfulness and fierce fire were promoted to help HCMC's tennis player win 21-9 to win the gold medal for the male singles category SU5 for the first time.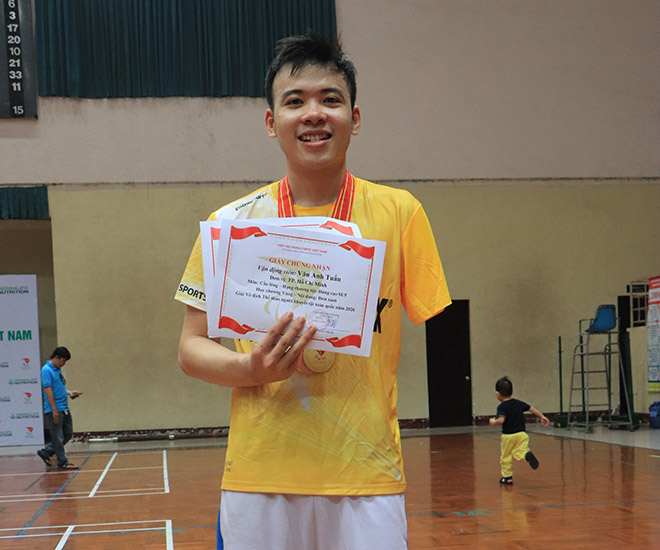 The National Medal of 2020 is both surprising and worthy for the efforts of the 28-year-old one-player
This is a very surprising result for professionals because Anh Tuan has only started to practice for competition for 3 years now and has not had any remarkable achievements in previous years.
Having a malignant tumor, he had to amputate his left arm up to the elbow since birth, but this did not discourage Anh Tuan's passion for badminton. He rides a motorbike from Binh Duong to Ho Chi Minh City to practice regularly 3 times / week.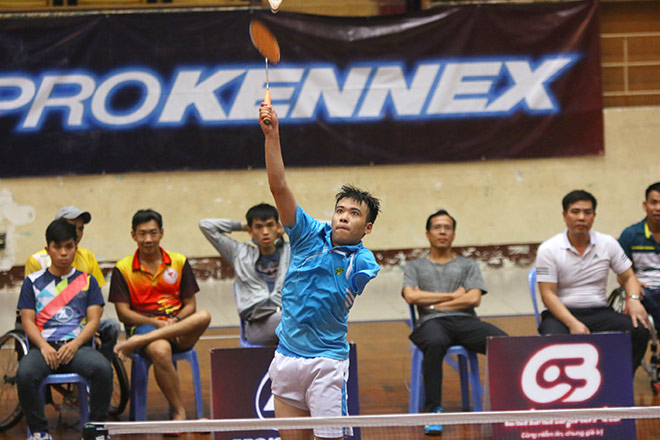 Mr. Tuan is striving to attend Para Games 2021
"I lost one arm, so training, walking, or running while competing takes a lot more effort than the others. Even keeping balance has been difficult, but my passion for badminton is above all else. Although I lost in the past, I am not discouraged and always try harder ", Mr. Tuan said.
Even to improve his level, the guy "Duong Qua village badminton" did not hesitate to register to participate in tournaments movements for people without disabilities. The year 2020 marks the success of Anh Tuan when he not only was crowned the National PWD Sports Award, but also entered the top 3 of a movement tournament held in Binh Duong.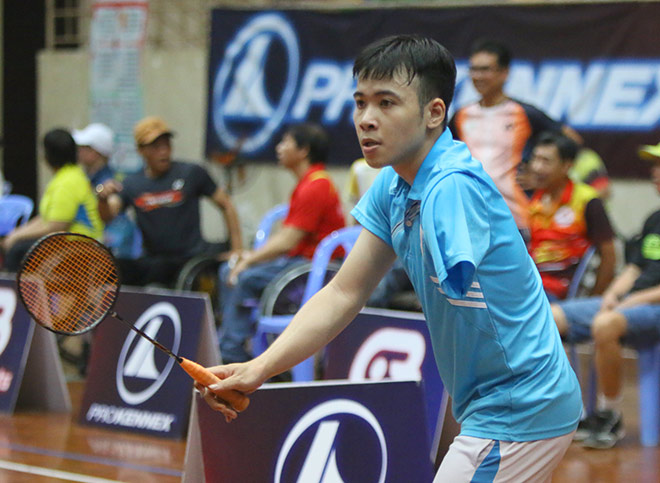 He also entered the top 3 of a movement tournament for the disabled in 2020
"The gold medal in this tournament is my best memory since I came to badminton when from the first round to the final, I met very difficult opponents, going through very tiring matches. Playing with disabled athletes is very difficult. Their enthusiasm and passion are very high. My next goal is to practice hard to do well in the Para Games in Hanoi in May next year to compete for the 2021 Para Games ", Mr. Tuan shared.
Source: http: //danviet.vn/duong-qua-1-tay-cua-cau-long-viet-nam-lan-dau-vo-dich-quoc-gia-502020271218596 …Source: http://danviet.vn/duong-qua-1-tay-cua-cau-long-viet-nam-lan-dau-vo-dich-quoc-gia-502020271218596434.htm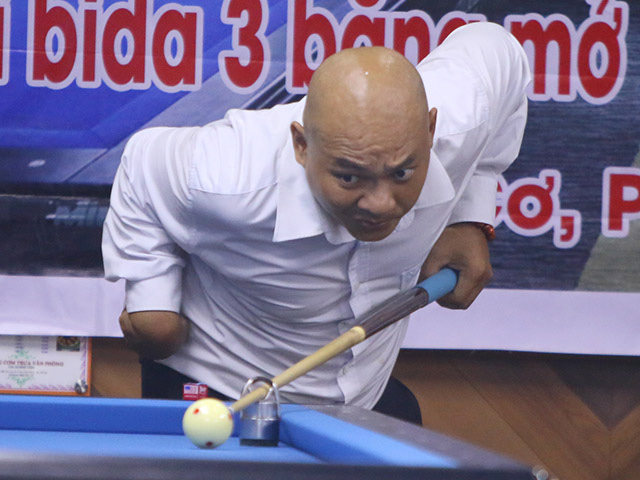 (Sports news, billiard news) Although there is only one hand, the passion and good fighting technique of player Nguyen Quoc Nam has created …
.