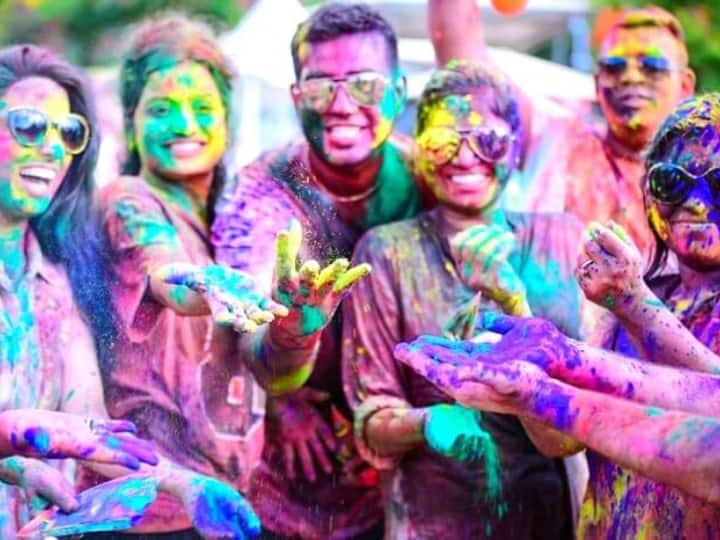 WhatsApp has a new batch of fun and interactive stickers for Android and iOS phones that you can download. On Holi 2022, the festival of colors, you can send family, friends and loved ones to stay connected with each other and wish each other Happy Holi 2022.'
First of all open the chat window of a friend or family member to whom you want to send the sticker. Then tap the smiley icon on the text bar and hit the sticker icon at the bottom.

Tap on the '+' icon on the right corner and it will take you to the sticker library. Scroll till you find the option 'Get More Stickers' and tap on it.

The Google Play Store will open on your smartphone and you can now search for Holi-themed stickers with the keywords 'Holi WhatsApp stickers' or 'WhatsApp stickers for Holi'.

Select the Holi 2022 theme sticker pack of your choice and download the sticker pack of your choice. Once downloaded, finish the installation by clicking on the 'Add to WhatsApp' option.

Open your friend's or family member's WhatsApp chat and tap on the emoji option and then the sticker option. This section includes all existing stickers along with newly downloaded stickers.

Send them to the people you want to wish 'Happy Holi'.
How iOS users can send Happy Holi 2021 stickers on WhatsApp chats
Open WhatsApp, open the chat window of your friend or family member to whom you want to send stickers.

Tap on the text bar and click on the Stickers tab on the right side which will then show all the sticker options available on WhatsApp.

If there is any sticker pack available related to your requirement, then download it. You can also save Holi stickers sent by other people to WhatsApp group or individual chats and once downloaded, they will be visible in your sticker library.

You can share it using your iOS device as it does not come with its own set of Holi stickers nor does it support any third party apps to download anything.
,