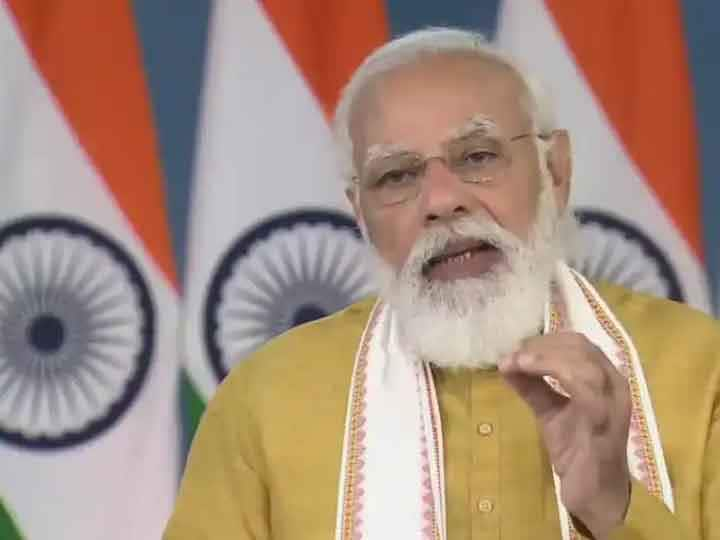 Digital Health Identity Card: Prime Minister Narendra Modi on Monday launched the Ayushman Bharat-Digital Mission, under which people will be provided digital health identity cards in which their health records will be recorded.
The Prime Minister had on August 15 last year announced the pilot project of the National Digital Health Campaign from the ramparts of the Red Fort. At present this scheme is being implemented in six union territories in the initial phase. PM Modi said, "Under Ayushman Bharat-Digital Mission, the countrymen will now get a digital health ID. The health records of every citizen will be digitally secure.
Digital Health ID card
Like Aadhar card, it will be a unique ID card which will help in maintaining your health records.
Digital Health ID your card Will be made on the basis of personal details.
The ID will be generated using the Aadhaar card or the mobile number of the citizen.
This ID will act as an identifier for maintaining health records.
The system will also collect some important information including demographic and location, family/relationship and contact details.
Then after taking the consent of the citizen, this information will be linked to the health ID.
According to the NDHM website, the information called 'Personal Health Record-System (PHR)' enables a person to manage information about his/her health care.
Digital Health ID how the card will work
Four blocks namely Digital Health ID, Professional Registry, Health Facility Registry and Electronic Health Record – will be included in this scheme.
The objective of the scheme is to create a digital environment for healthcare through these four blocks.
The mission will create an 'Electronic Medical Record (EMR)'. It will contain the patient's medical and treatment history.
Digital health card will be made like this
Go to the website of National Digital Health Mission, gov.in.
You will see an option named Create Health ID.
As soon as you click on this option the process of making the card will start.
You will be asked for Aadhar card information only.
Enter your Aadhaar number and then verify by entering OTP.
The option of making a health card can also be opted for without giving Aadhaar information.
Health card can also be made by just giving mobile number.
After giving the mobile number, you will have to verify it through OTP.
For the profile, you will have to give some other information including your photo, date of birth, address.
A form will open in front of you, in which the information will have to be filled.
After filling all the information, a health ID card will come in front of you.
The Health ID card will contain your details, photo as well as a QR code.
.