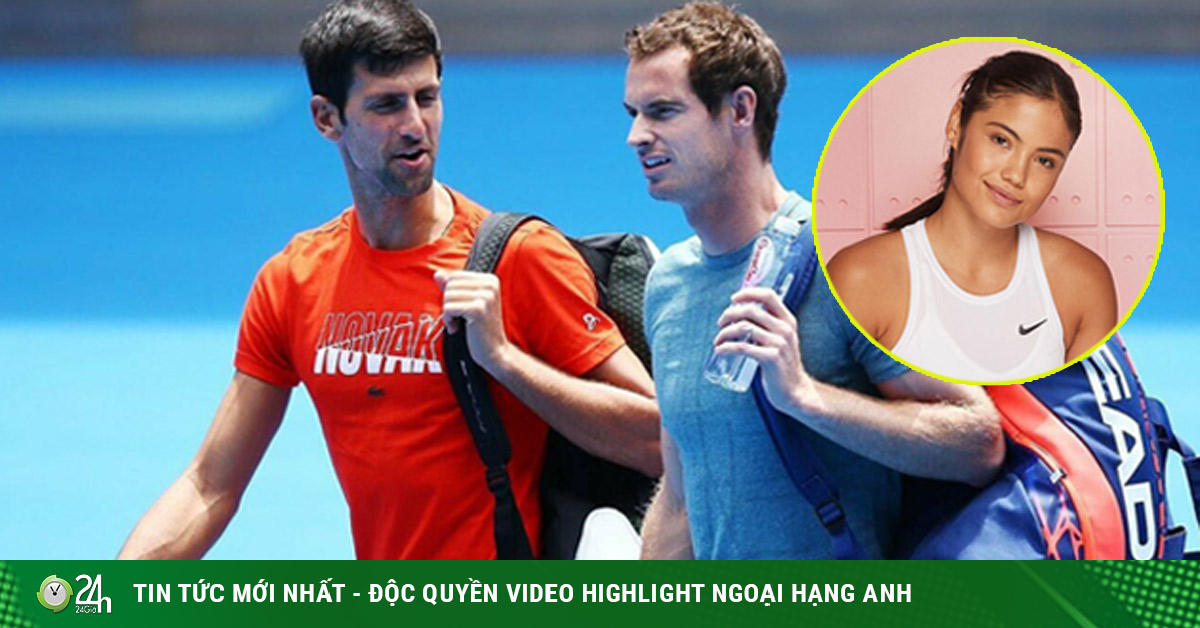 (Sports news, Tennis news) Tennis news for the week of December 14-20: Andy Murray tacitly mocked Novak Djokovic who may be banned from attending the Australian Open if he doesn't get a Covid-19 vaccine. Meanwhile, bad news has just come to beautiful Emma Raducanu.

Djokovic was deeply attacked by Murray
Recently, in an interview with Eurosport television channel, when asked by a reporter if he would be surprised if Novak Djokovic missed the opportunity to defend his Australian Open men's singles title early next year because he refused to receive injections. Covid-19 vaccine, Andy Murray tacitly lashed out at his close friend and longtime rival.
Djokovic was "poked" by Murray for Nole's refusal to receive the Covid-19 vaccine before the Australian Open 2022
The former Scotland No. 1 said: "Yes, I would be surprised by that because I believe the current vaccines are quite safe. I know that some people are saying they don't work because they think they're getting vaccinated against the old virus when the new strains appear."
"With the flu, for example, we are given a flu shot every year, and the drugs are tweaked a bit to try to help us reduce our risk of getting sick. I still believe they are safe and effective."
"Therefore, I would be surprised if Novak (Djokovic) did not attend the Australian Open because of that (avoiding announcing whether he had received the Covid-19 vaccine or not)."
Beauty Raducanu contracted Covid-19, missed the Australian Open appointment?
According to Marca, Emma Raducanu has just tested positive for Covid-19. That made the teenage beauty, who won the US Open women's singles this year, was forced to withdraw from the friendly tournament Mubadala Tennis Championship over the weekend in Abu Dhabi (UAE). This is the tournament where Raducanu is scheduled to have a match with the Swiss tennis player who won the Tokyo Olympic gold medal Belinda Bencic.
US Open champion Emma Raducanu has Covid-19
"Emma (Raducanu) is currently in isolation and needs to follow all necessary epidemic prevention procedures. We wish her a speedy recovery and return to compete in tournaments soon," said the organizers of the Mubadala Tennis Championship 2021.
Currently, Raducanu is still being treated for Covid-19 and it is unlikely that she will recover physically to compete at the Australian Open 2022, the Grand Slam tournament taking place from January 17-30 next year in Melbourne (Australia).
Del Potro reappears after nearly 3 years, waiting for Wimbledon runner-up in Buenos Aires
Juan Martin Del Potro is set to return to professional tennis after nearly three years since June 2019 when he competed at the ATP 500 at Queen's Club Championships, where he sprained his right knee.
Del Potro aims to return to competition in February next year
Recently, sharing on social networks, the former 2009 US Open men's singles champion said: "I am training with all my efforts and hope to return to competition early next year. It will be very special if I return to Buenos Aires and then to Rio. In the coming weeks, I will let you know about my progressing recovery. Hello friends!"
The ATP 250 Argentina Open in Buenois Aires (Argentina) that Del Potro wants to return to play will take place from February 5-13 next year. Meanwhile, the Rio Open, the only ATP 500 tournament in South America, will be held from February 12-20, 2022.
In this tournament in Rio de Janeiro (Brazil), reigning Wimbledon runner-up Matteo Berrettini or other famous players like Casper Ruud, Carlos Alcaraz or Pablo Carreno Busta will all attend.
The missing Chinese tennis woman suddenly appeared with the 2.29m basketball legend Yao Ming
On December 19, on Twitter, Qingqing Chen, a female reporter from Global Times, posted a remarkable 7-second short video clip.
That is the clip when the beautiful Chinese tennis player Peng Shuai and Olympic rowing champion Xu Lijia stand and talk with Yao Ming, the famous 2.29m tall basketball legend who played in the US Major (NBA) ).
Female reporter Qingqing Chen posted a video clip of Peng Shuai suddenly appearing in public when chatting with "giant" Yao Ming
Captioning the video clip, Chen wrote on the weet: "A friend sent me this video showing Chinese tennis star Peng Shuai talking to Yao Ming, one of the most popular athletes. NBA history this morning at the FIS Cross-Country Skii China City Tour in Shanghai."
Peng Shuai shocked her in November of this year when she shared on her Weibo personal page that a high-ranking official of the Chinese government forced her to have sex for many years. The player who was ranked 14th in the world then disappeared for a while and caused a lot of controversy in public opinion.
Video of Chinese tennis woman Peng Shuai talking to "giant" 2.29m Yao Ming:
Former world No. 2 Zvonareva lost in France
In the semi-finals of the Open de Limoges (France) women's singles tournament on December 18, Russian No. 6 seed and former world No. 2 Vera Zvonareva lost after 2 sets to No. 2 seed of Belgian nationality Alison Van. Uytvanck after 2 sets with the score 1-6, 4-6. In the final match a day later, Van Uytvanck defeated the 8th seed of Romania Ana Bogdan 6-2, 7-5 to take the title.
Vera Zvonareva lost painfully in the semi-finals of the WTA tournament in Limoges (France)
Source: https://tcdulichtphcm.vn/the-thao/djokovic-bi-murray-da-xoay-nguoi-dep-raducanu-mac-covid-19-ten…Source: https://tcdulichtphcm.vn/the-thao/djokovic-bi-murray-da-xoay-nguoi-dep-raducanu-mac-covid-19-tennis-24/7-c28a22143.html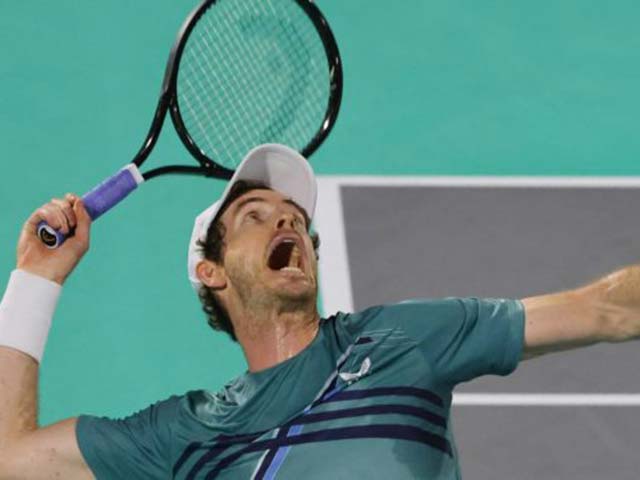 (Tennis video – Tennis results, Andy Murray – Andrey Rublev, Mubadala World Tennis Championship final) Murray has shown he is still a…
According to Dang Duc (Synthesis) (Ho Chi Minh City Tourism Magazine)
.