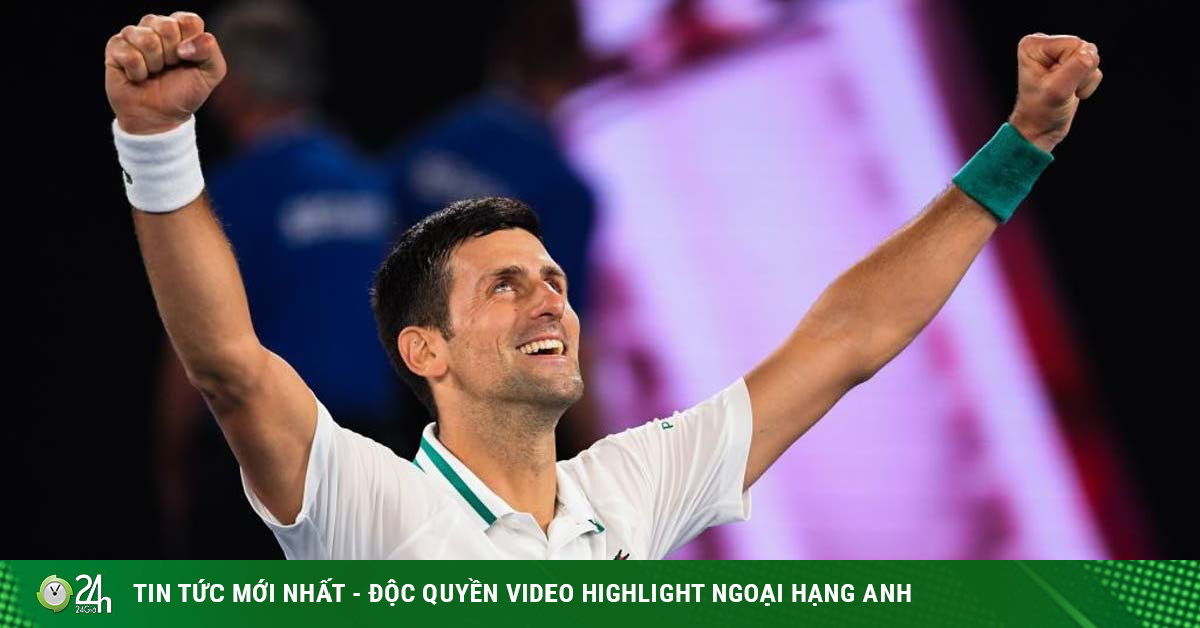 Tuesday, March 9, 2021 10:37 AM (GMT + 7)
Setting a record 311 weeks on the world number 1 is the best testament to a decade of Djokovic's domination.
Video of Djokovic's best moves in the 2021 Australian Open final:
The 310-week record Federer has set since June 2018 has been crushed. Djokovic's new record is 311 weeks, and on every Monday the world tennis rankings will continue to add to the Serbian greats for many more weeks.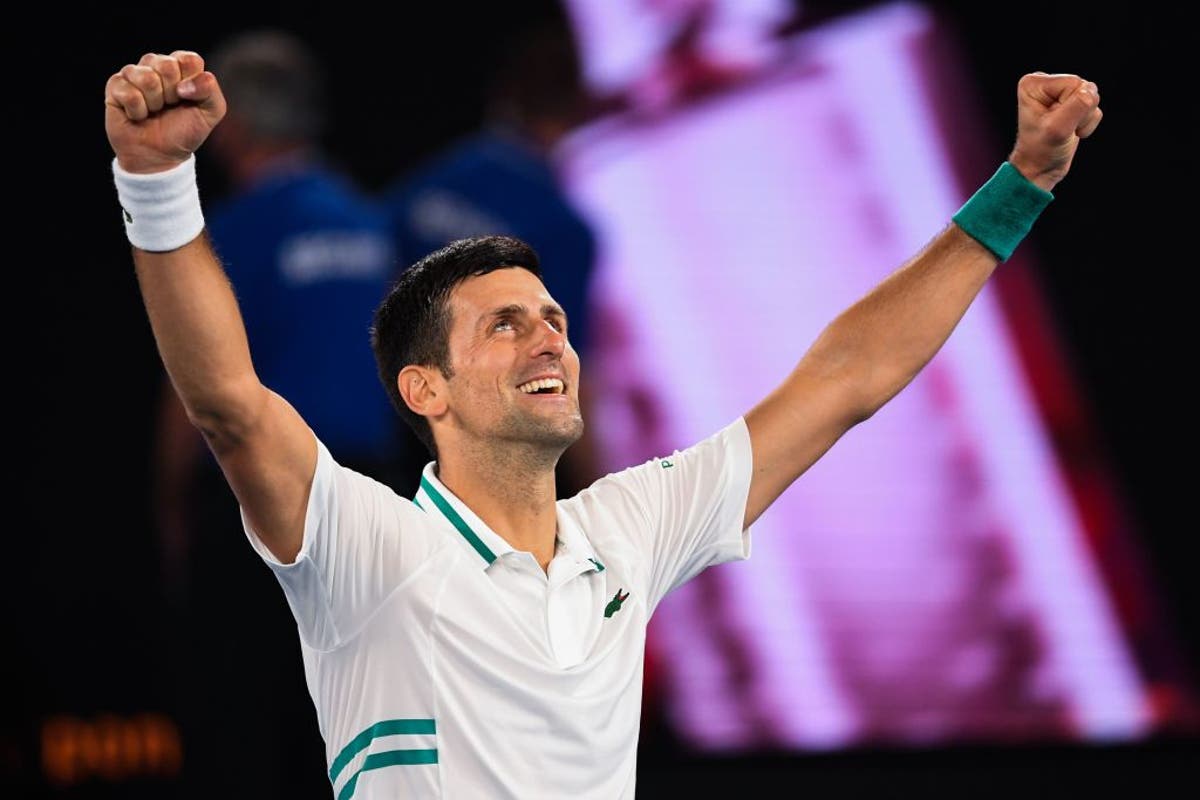 Djokovic is at the peak of his career
Djokovic currently has 12,030 points, with a safe distance until this summer, with second and third-place winners Nadal and Medvedev being 2180 and 2195 behind him.
If Federer took 14 years to get 310 weeks, Djokovic only took less than 10 years to reach that milestone, then pass.
Federer took the first place in February 2004. Djokvic first took the throne in July 2011. The time gap is 7 years. The gap in rank and greatness still has no official end to the final discernment.
World's No. 1 is top notch, endurance, it's everything
Federer, Djokovic, Nadal and Murray, also known as BIG4 of tennis (this group of Four has decreased to the Three Greats after Murray lagged too far) won the Grand Slam and then stepped up to number 1 in the world.
It is in contrast to women's tennis, which used to have 7 players in the world number 1 when there was no Grand Slam in their hands, and then still 3 people continue to be called the Queen without the crown (Safina, Jankovic and Pliskova).
Djokovic himself took more than 3 years after winning the first Grand Slam in his career (2/2008) to conquer the number one position. This time of Nadal is also 3 years. And Murray is of course longer, four and a half years. Only Federer is faster, over half a year.
Since the day BIG4 imposed that dominance until now is 17 years, there are 5 players "taking advantage" of the Grand Slam championship for the first time, but none of them rose to number 1, even though it was Gaston Gaudio. , Cilic, Del Potro, Thiem or Wawrinka (3 times).
When Federer was number 1 in the world the day he beat Marat Safin in the 2004 Australian Open final, he said "this is a dream come true", and "one can only be once in his life for the first time. is the highest throne so I will remember forever ".
When Djokovic ascended to number 1 in the world with his first title at Wimbledon 2011, he also said "a dream as a child comes true".
Nearly a month earlier, Djokovic missed his attempt to win number 1 and conquered Roland Garros (lost to Federer in the semifinals 2011), he admitted, conquering the No. 1 position needs to converge a lot of qualities, it is necessary to Continuous victory when his previous record was 40 consecutive wins on all fields, but it was not enough.
When Nadal became number 1 in the world, the Spaniard said it was the result of his relentless effort, having played for years at an unbelievable level. In fact, Nadal had to "sit still" at No. 2 in the world for 160 consecutive weeks before that "dream come true" day.
When the challenge is just to honor
World tennis ATP rankings were born in 1973 to end a lengthy, controversial period after years of coexisting with multiple counts from various entrusted individuals. The computer has since performed the most basic function in the beginning when humans created it: Statistics and computation.
Nearly 20 years later, that ranking has become the benchmark to evaluate and rate the seeds of tennis players. But the maximum number of tournaments to screen in 1990 was just 14.
Over the next 10 years, ATP made a more challenging decision with the decision to increase the maximum number of scoring solutions to 18.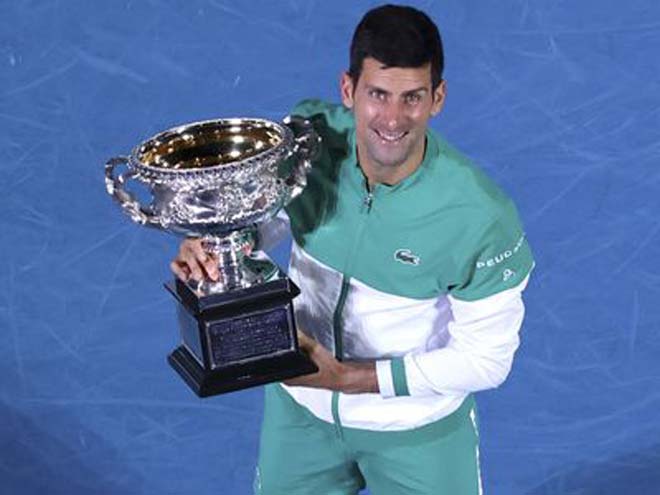 It motivates, even forces players to step on the pitch more, to play with more strength if they want to rise high on the rankings.
The list of 18 priority leagues for the top leagues includes the mandatory 4 Grand Slams, 9 Masters 1000 (or 8 Masters + 1 ATP Finals).
And not only choose people who are only good at for 1 year. That must be continuous. This method of scoring is called the "52 Week System", or most literally, must defend the score won in the previous year's tournament.
But this challenge does not make it difficult for Djokovic. On the contrary, it honors the greatest sportsman of the Serbian nation, the greatest player from a country in Eastern Europe ravaged by war.
In a decade of being crowned and dominating tennis in the world, the time when Djokovic was at No. 1 accounted for more than 62%, although every year there are about 7,000 professional male players competing with the dream of taking turns. for each top ladder.
More specifically, in the period of 484 weeks from 4-7-2011 up to now, there are 311 weeks Djokovic is number 1.
In 173 weeks of temporarily leaving the top spot, 103 weeks Nole did not go too far with second place (ahead of the excellence of Andy Murray and Nadal, and the brilliance of Federer again).
Only injury has pushed Djokovic for 70 weeks to stand out of the top two positions. 2017 was the only time Djokovic was dropped out of the Top 10 (12th).
610 matches (9 games in 2021) is another number that proves Djokovic's endurance. A win rate of 85.74% over the past 10 years (523 wins – 87 losses) proves Nole's overwhelming strength.
The above figures are no exaggeration to say, that over the past decade, Djokovic has competed with almost no one with six years ending at No. 1 in the world, a miraculous record.
After world number 1 is the Grand Slam record?
Federer's beat of 310 weeks No. 1 has been a driving force for Djokovic in recent days. Especially since September 21, 2020, the time when Djokovic officially surpassed the 286-week milestone of the legendary Pete Sampras.
As mentioned above, Djokovic will break his own record every Monday from now until at least Roland Garros 2021. He has 2315 points to defend through 4 Masters 1000 (Miami, Indian Wells, Rome and Madrid Masters).
Djokovic also has 1200 points to defend at Roland Garros (thanks to his achievements to the final). But that could be the start of a new journey as the player himself started to turn 34 outlined after his 9th historic crown at the Australian Open: "I will only focus on the main goal. the Grand Slam Awards ".
Federer has also taken this approach since breaking Pete Sampras' record on July 17, 2012 when he was only 31 years old.
Nadal with a total of 209 weeks at No. 1 has been geared towards major tournaments, or more correctly, the ones that match his style and condition (a history of knee injury) since 2019 at the age of 33.
This path makes Djokovic's ability to play at its peak with less injury, wisdom and expertise, can be extended further.
This was the first guarantee for Nole in a conquest of the 20 mark (and possibly more) Grand Slam by Federer and Nadal.
Greatest of all time, and also the biggest dream that is increasingly monopolizing the person of Djokovic as he himself said: The number of weeks on the throne the most and now only the title Grand Slam.
Source: http: //danviet.vn/djokovic-lap-ky-luc-311-tuan-so-1-khoi-dau-cho-giac-mo-vi-dai-nhat-50202193103 …Source: http://danviet.vn/djokovic-lap-ky-luc-311-tuan-so-1-khoi-dau-cho-giac-mo-vi-dai-nhat-5020219310383488.htm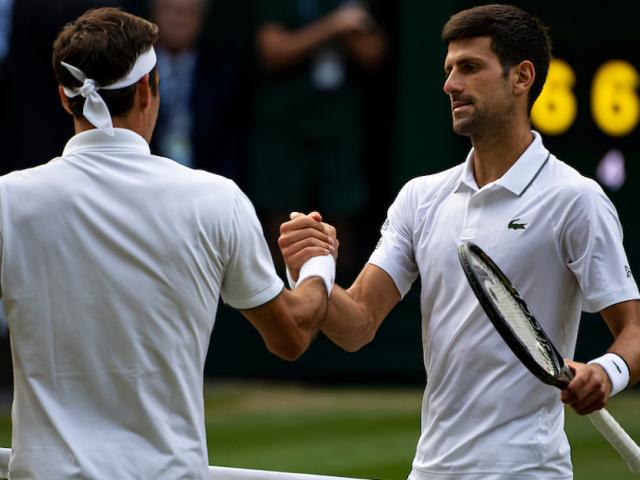 (Sports news, tennis news) Djokovic is like "Ronaldo of tennis", this player has a great influence on Federer on the …
.