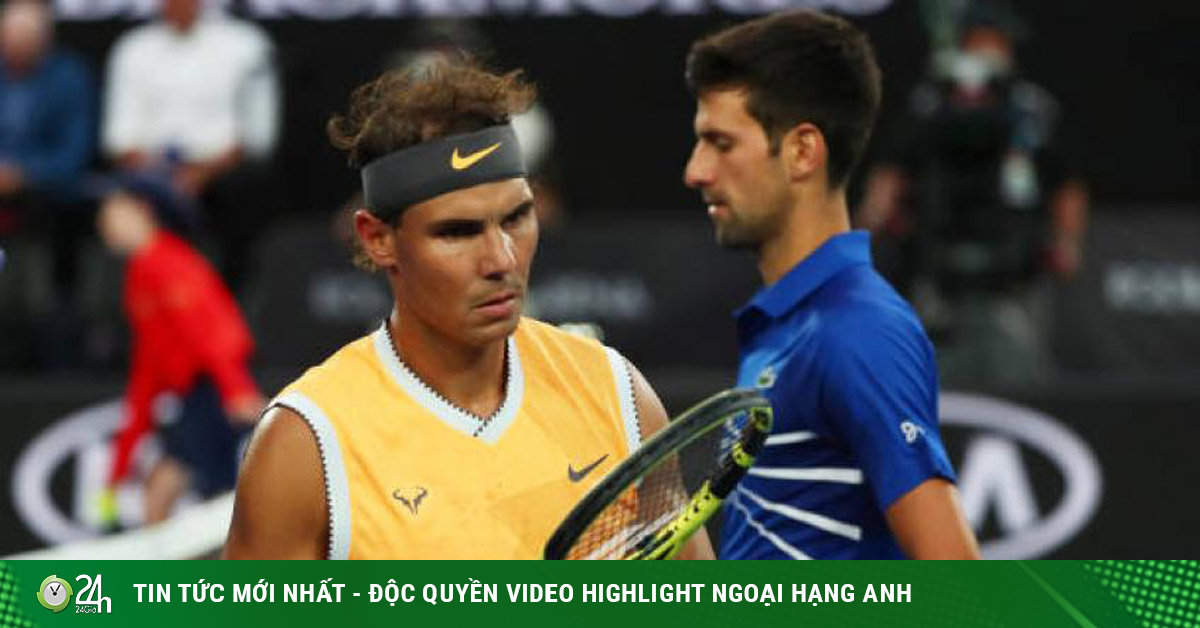 (Sports News, Tennis News) Novak Djokovic is still quietly practicing with coach Goran Ivanisevic to prepare for the plan to defend the Australian Open crown, while the world No. 1 tennis player may still have his visa revoked after winning the main lawsuit. Australian rights.

Video reveals hot clip Novak Djokovic and coach Goran Ivanesevic practice waiting for Australian Open 2022:
Recently, The Guardian (UK) published a video clip with a length of 1 minute and 12 seconds titled "Novak Djokovic practices in Melbourne while the Australian Open is still in doubt".
In this short clip, the world's No. 1 male tennis player unleashes solid shots on the Rod Laver Arena hard court at the Melbourne Park tennis complex (Melbourne, Australia) with a trainer (unknown name) computer), under the supervision of Nole's head coach, Croatian legend Goran Ivanisevic yesterday (January 11).
Novak Djokovic smiles while practicing with coach Goran Ivanisevic in Melbourne on January 11 after he won the case
The video clip of Djokovic "practising" yesterday (January 11) was quite surprising, because the training session was supposed to not be made public to the media before.
The court's live camera feed was also cut off during Djokovic's practice. Australian television had to use helicopters to film the owner of 20 Grand Slams hitting the ball with a training partner under the direction of coach Goran Ivanisevic.
Although Djokovic won the hearing on January 10 with the Australian authorities, the possibility of the Serbian star attending the Australian Open 2022 (January 17-30) in Melbourne is still open.
The Australian News reported that Australian Immigration Minister Alex Hawke had originally planned to rule on using personal power to cancel Novak's visa on the morning of January 11. But the official later delayed the decision to study the case further.
Mr. Hawke is said to be the "right hand man" of Australian Prime Minister Scott Morrison, who has taken a hard line on Djokovic's immigration issue. Mr Morrison once said: "There is no reason for a person who is not an Australian citizen and has not been vaccinated against Covid-19 to enter".
Recently, Milos Ninkovic, a Serbian left winger who plays for Sydney FC football club in the Australian Championship (A-League) has defended his compatriot Novak Djokovic, saying that Nole had been abused by the Australian government. treated much more unfairly than his great rival Rafael Nadal.
In an interview with the Kurir daily (Belgrade, Serbia), the 37-year-old Ninkovic said: "Many tennis players received exemptions based on their medical documents, but only Novak (Djokovic) was dropped. prison".
"If you are an Australian citizen and you were not in the country when you contracted Covid-19 in another country, you cannot enter Australia for 14 days after that. This applies to both Australian citizens and everyone else."
"No one asked any questions. I remember Nadal announced that he had Covid-19 on December 19 or 20 and he entered Australia on December 30 or December 31. Less than two weeks after that. he's sick," Ninkovic said.
Midfielder Milos Ninkovic (right) thinks that the Australian government is too fond of Nadal and forced Djokovic
Ninkovic continued to criticize the Australian government for treating Djokovic unfairly: "From the beginning, this is a political game. Everyone who thinks with his or her head can realize it."
"Novak already has all the necessary documents. They (the Australian government) knew what they were doing from the start. They were waiting for him to land and cause trouble. If it weren't for the political game, they would have allowed him to be with their team in the house he rented."
Source: https://tcdulichtphcm.vn/the-thao/djokovic-lo-clip-34luyen-cong34-cho-du-australian-open-nadal-b…Source: https://tcdulichtphcm.vn/the-thao/djokovic-lo-clip-34luyen-cong34-cho-du-australian-open-nadal-bi-to-duoc-uu-ai-c28a23627.html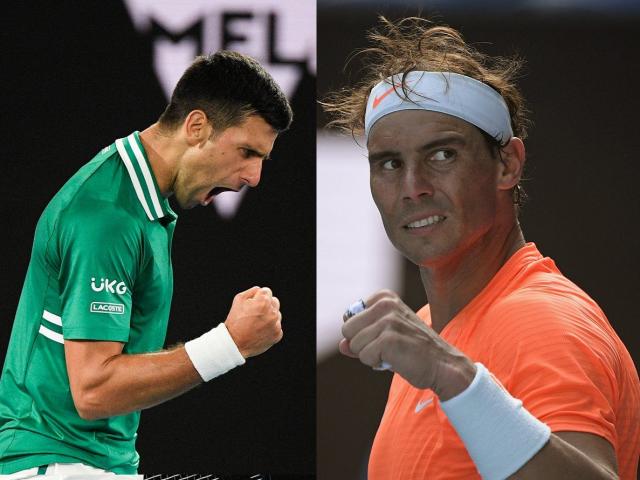 (Sports news, Tennis news) Novak Djokovic "reversed the situation" in the morning hearing on January 10, giving him the opportunity to be…
According to Dang Duc (Collected from The Guardian & Sporting News) (Ho Chi Minh City Tourism Magazine)
.