(Sports News, Tennis News) World No. 1 male tennis player Novak Djokovic gives fans more sad news after he has just suffered an embarrassing loss to Andrey Rublev at home in Belgrade in the final of the Serbia Open.

Video of Novak Djokovic's humiliating defeat to Andrey Rublev in this year's Serbia Open final: Novak Djokovic is expected to get his first title in five months since winning the Paris Masters last November. However, last Sunday night (April 24, Vietnam time), despite the cheers of more than 8,000 home spectators in his hometown of Belgrade, the world No. 1 player lost in shock Andrey Rublev after 2 hours and 26 minutes. competed in the Serbia Open men's singles final with a score of 3 sets of 2-6, 7-6 (4), 0-6 respectively.
Losing to Andrey Rublev, Novak Djokovic sadly received the second runner-up of this year's Serbia Open
Not only missed the 3rd crowning at the ATP 250 tournament on clay in his home country and could not get the 87th title in his career, but Nole also received a lot of criticism when he lost to juniors from Russia in the 3rd set. without winning any games.
In a recent press conference, Djokovic revealed that his slump after defeats to Alejandro Davidovich Fokina and Andrey Rublev at the Monte Carlo Masters, as well as the recent Serbia Open, was caused by a strange illness. .
The 20-time Grand Slam winner said: "This has never happened to me before and probably hasn't happened since the beginning of my career. At Monte Carlo and today's match may have something to do with my illness. It made the recovery process take longer than I expected."
"I wasn't too tired until the end of the second set but when the score was 5-4 in this set, all the trouble started. I won the tie-break, then took a short break to recover. I wanted to hit set 3 quickly, but I only lasted 2 games. The rest of the final set was uncomfortable for the fans to watch. I'm sorry everyone saw that, but I don't want to give up this game."
Nole blamed the failures in Monte Carlo and Belgrade for having a strange illness but denied it was due to Covid-19
However, Djokovic claims that the strange illness he is facing has nothing to do with the SARS-CoV-2 virus, although he has not yet received a vaccine against the Covid-19 epidemic.
The 34-year-old tennis player said: "This disease has nothing to do with the Covid-19 virus. I don't want to go into detail, it's not necessary. But it has seriously affected my body and metabolism over the past few weeks. I don't have enough time to prepare for the Monte Carlo tournament, but I really want to play there."
"However, I have to look at the positive side. I continue to improve myself and have played 3-set matches with positive things. It's nerve-wracking to see those feelings because I haven't competed in a long time. I don't see any other reason for what happened because I'm still preparing for the tournaments."
"I see no problem with my body at all. That illness is over, even though it has affected me. I will work on improving myself from week to week."
Also in the recent press conference, Djokovic confirmed that physiotherapist Milan Amanovic had just left his coaching staff. Not long before, Nole had to say goodbye to Gebhard Gritsch, Nikola Pilic and especially longtime coach Marian Vajda, the benefactors who have helped him achieve many successes over the years.
Physiotherapist Milan Amanovic is the latest name to leave Nole .'s coaching staff
Djokovic will have a few days of rest before preparing to attend 2 consecutive ATP Masters 1000 tournaments in Madrid and Rome to "run the momentum" for Roland Garros, the Grand Slam tournament in which he is the defending champion after a spectacular comeback against Stefanos Tsitsipas in the final 5 sets choking last year.
Source: https://tcdulichtphcm.vn/the-thao/djokovic-hut-cup-lai-tiet-lo-soc-mac-can-benh-la-chia-tay-an-n…Source: https://tcdulichtphcm.vn/the-thao/djokovic-hut-cup-lai-tiet-lo-soc-mac-can-benh-la-chia-tay-an-nhan-c28a30367.html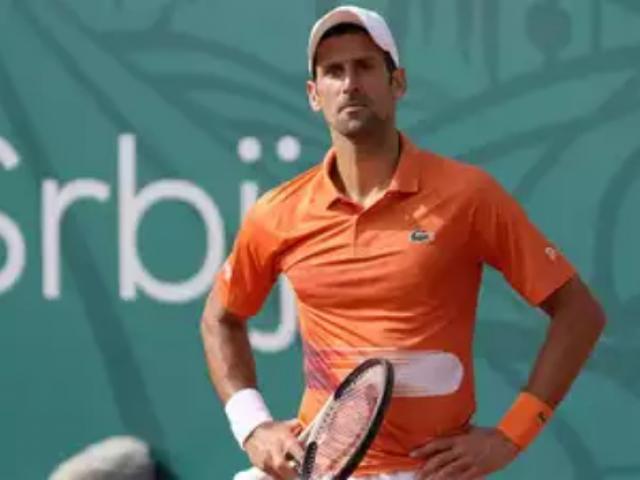 (Sports news, tennis news) There is a pretty good tournament in his hometown, but Novak Djokovic has not yet achieved the desired physical condition.
According to Dang Duc (Summarized from AS) (Ho Chi Minh City Tourism Magazine)
.