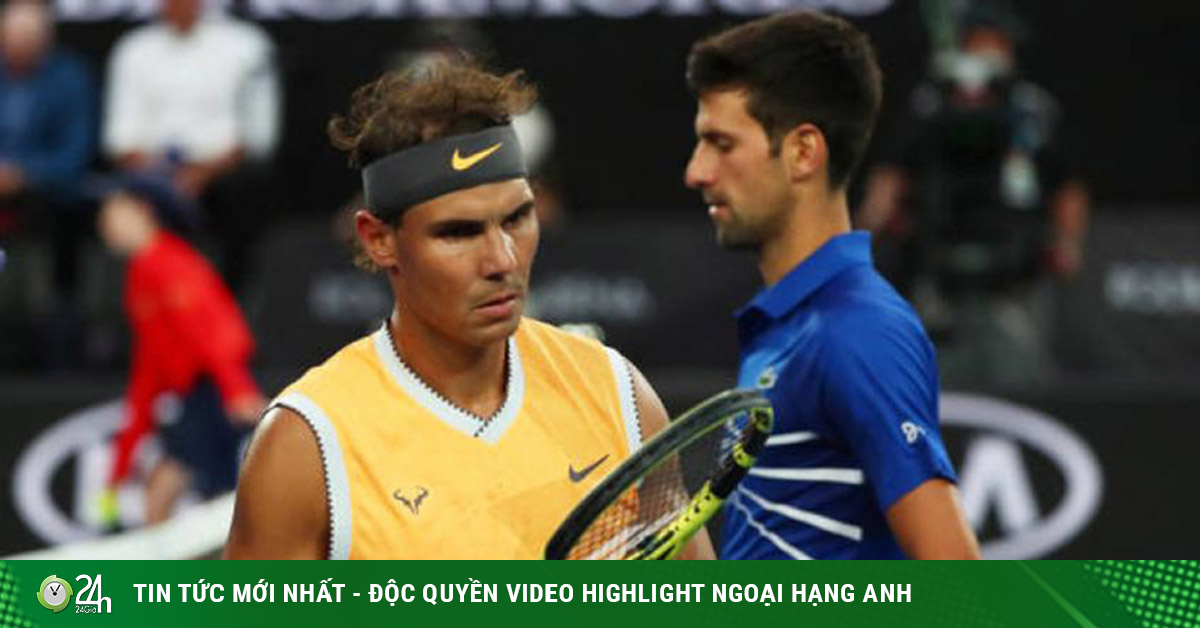 (Sports news, Tennis news) Weekly tennis news from January 18-24: Novak Djokovic was opened by his "big boss" to compete in the Rotterdam Open tournament after being expelled from Australia. Meanwhile, Rafael Nadal admitted to being worried before the Australian Open quarter-final clash with a very dangerous young opponent.

Djokovic was "big boss" paved the way to return to competition early next month
Recently, Richard Krajicek, executive director of the Rotterdam Open 2022, revealed that he would be happier if he saw Novak Djokovic attend the ATP 500 tournament on hard courts in the Netherlands, which will take place from February 5-13. this. Previously, the world No. 1 tennis player from Serbia missed the Australian Open this year due to the Australian government's visa cancellation and deportation because of a scandal that refused to reveal whether or not he had received the Covid-19 vaccine.
Richard Krajicek, executive director of the Rotterdam Open 2022, wants Novak Djokovic to participate in this tournament
Speaking on television program Netherlands News Live (Netherlands), Mr Krajicek said: "Normally Djokovic will go skiing in February to recuperate after attending the Australian Open. Now, he may have to work again after not being able to participate in that tournament this year."
"But we will still follow the epidemic prevention rules from the Dutch government at the Rotterdam Open. Djokovic hasn't broken any rules here and he would still be welcome."
Nadal is wary of opponents who have just eliminated Zverev
Yesterday (January 23), Rafael Nadal just defeated French opponent Adrian Mannarino 7-6(14), 6-2, 6-2 after 2 hours and 40 minutes of play to get the 14th time in his career to reach the top spot. Australian Open men's singles quarterfinals. Here, "Gaur" will face the 14th seed of Canadian nationality Denis Shapovalov, who has just eliminated the 3rd seed Alexander Zverev after only 3 sets in the 4th round.
Nadal cautious when rematching Shapovalov
Speaking about rival Shapovalov, Nadal cautiously shared on the ATP Tour homepage: "Shapovalov is a player with great potential. Everyone knows that when he's playing well, it's going to be very difficult to stop him as this player has great speed serves, great forehand and very fast movement."
In 4 encounters with Shapovalov, Nadal once lost shockingly to this junior opponent in the first encounter at the Rogers Cup in Canada in 2017. But then, Rafa won 3 times when he met the player who also played left-handed like me.
Video of the Nadal – Mannarino match in the fourth round of the Australian Open 2022: Winning Rublev's shock, Cilic raised his voice to explain the reason
In the 3rd round of the Australian Open men's singles 2022, Russian 5th seed Andrey Rublev suddenly lost to former US Open champion Marin Cilic 5-7, 6-7(3), 6-3, 3-6, so he missed the appointment. with compatriot Daniil Medvedev in the semi-finals.
Assessing this shock, 27th seed Marin Cilic insists this is the result of progress over the past few months, since he won the St. Petersburg Open, into the Kremlin Cup final, with Croatia in the Davis Cup final and into the semi-finals of both warm-up tournaments for the 2022 Australian Open in Adelaide.
Marin Cilic surprised when she beat Andrey Rublev
Zverev was eliminated early at the Australian Open, the legend of his countryman criticized him
Expected to go deep at this year's Australian Open, 3rd seed in men's singles Alexander Zverev was disappointed when he lost 14th seed Denis Shapovalov 3-6, 6-7(5), 3-6.
After being soon eliminated from the first Grand Slam tournament of the 2022 season, the Tokyo Olympic champion was harshly criticized by fellow German legend Boris Becker.
Boris Becker denigrates his compatriot Alexander Zverev for being incompetent
Speaking on TV channel Eurosport, former coach of Novak Djokovic said: "Very disappointing. Sascha (nickname of Alexander Zverev) never found his game in the last match. He didn't show his dynamism and enthusiasm."
"From the very beginning of that match, you had the feeling that Shapovalov was always one step ahead of Sascha. The Canadian tennis player played more lively. I haven't seen Zverev play so passively in a long time," Becker said.
Video of Shapovalov – Zverev match in round 4 of Australian Open 2022: Sublimated in Australia, Berrettini entered Italian tennis history
The current world number 7 player Matteo Berrettini has just got a ticket to the quarterfinals of the Australian Open 2022 to face the 17th seed Gael Monfils after the Italian "Morning Star" won Pablo Carreno Busta 7-5, 7-6(4) , 6-4. In the past, Berrettini has won Monfils in both matches, including the victory after a tie-break set 5 in the quarterfinals of the US Open 2019.
Matteo Berrettini has reached the quarterfinals of all 4 Grand Slam tournaments
According to the ATP Tour site, Berrettini has now reached the quarterfinals of all four Grand Slam tournaments (Australian Open, Roland Garros, Wimbledon and US Open) and is the 10th player still competing to do so. The reigning Wimbledon runner-up also became the fourth Italian player in history to make it to the round of the best eight men's tennis players at the Australian Open.
Video of the Berrettini – Carreno Busta match in the last 4 Australian Open: Source: https://tcdulichtphcm.vn/the-thao/djokovic-de-tai-xuat-thang-sau-nadal-e-ngai-doi-thu-dang-so-te…Source: https://tcdulichtphcm.vn/the-thao/djokovic-de-tai-xuat-thang-sau-nadal-e-ngai-doi-thu-dang-so-tennis-24/7-c28a24404.html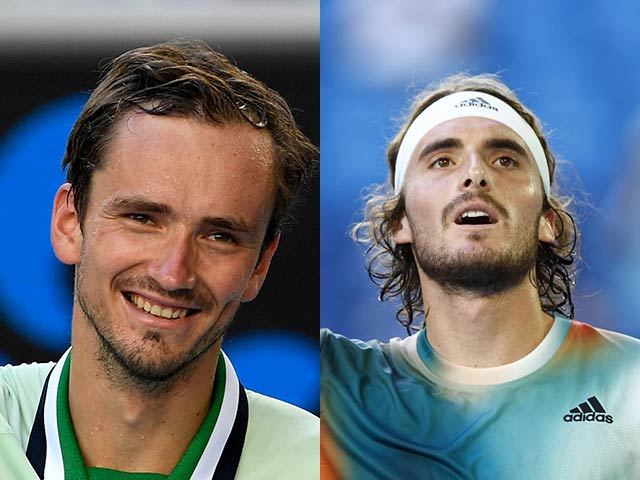 (Tennis news) Medvedev & Tsitsipas will both meet American opponents in the fourth round of men's singles.
According to Dang Duc (Ho Chi Minh City Tourism Magazine)
.