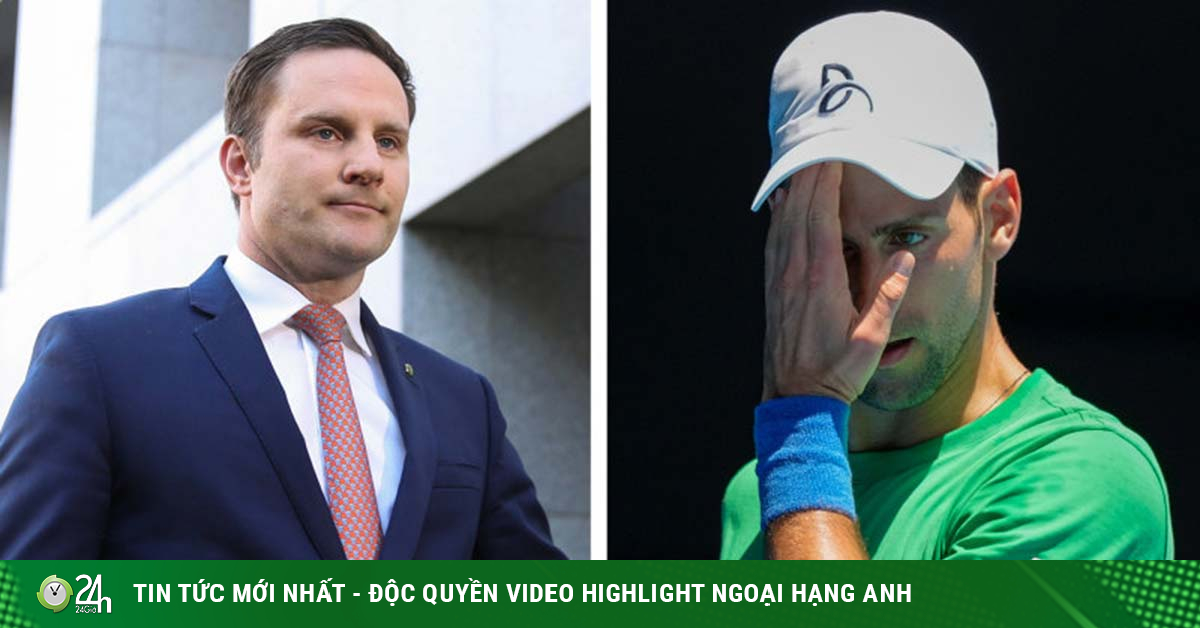 (Sports news, tennis news) Novak Djokovic has been officially canceled by the Australian government and deported.

OFFICIAL: Australian government cancels visa and deports Novak Djokovic
Australian Immigration Minister Alex Hawke has officially announced that Novak Djokovic's visa has been canceled and the Serbian tennis player will be deported from the country. Below is the announcement by Secretary Hawke.
Minister Alex Hawke officially announced that Djokovic's visa has been cancelled
"Today I decided to cancel Mr. Novak Djokovic's visa pursuant to section 133C(3) of the Australian Immigration Act, in the interest of the public in terms of health and medical safety. issued after consulting the decision of the Federal Court on January 10, requesting to overturn the cancellation of Mr. Djokovic's visa due to wrong process.
In making this decision, I have carefully considered the information provided by the Department of Home Affairs, the Australian Border Force and Mr Djokovic personally.
Prime Minister Morrison's government is committed to continuing to firmly protect Australia's borders, especially in relation to the Covid-19 epidemic. I would like to thank the officials and officers of the Department of Home Affairs and the Australian Border Force who have worked day and night to serve the national interest in the face of the increasingly difficult situation caused by the epidemic."
So at this point Novak Djokovic will have to prepare to be deported from Australia in a few hours, although this player's lawyer still has the right to appeal this decision to the court. Under the Australian Immigration Law, Djokovic will be banned from issuing visas to Australia for three years, although the Department of Immigration has the right to ignore this rule.
Djokovic in danger of being expelled: Continued to be defended, proposed to cancel the Australian Open
The Australian Open is approaching but the story around Djokovic's visa is not over yet. Despite being won by the court in the Australian Government case and having his visa returned, the world's No. 1 tennis player can still be deported from the country of kangaroos according to the "personal power" regulations of the Immigration Minister. Alex Hawke.
Nole is still uncertain about going to the Australian Open
While waiting for the ruling, Djokovic got into another trouble when he was accused of making false statements about his travel schedule in the 14 days before entering Australia. The Serbian tennis player himself later admitted that his agent made a mistake in filling out the medical declaration form.
Djokovic's case is attracting the attention of his colleagues. Tennys Sandgren, a two-time Australian Open quarterfinalist, thinks Nole has been treated unfairly in Australia and the American has stated that Australia should not be hosting a Grand Slam at this time.
Sandgren said during an appearance on Rumble, quoted on Sport Klub: "If Djokovic is deported after the judge reinstated his visa, it's clearly politically motivated. I don't think Australia should host a Grand Slam at the moment. What is the current risk that Djokovic poses to public health? Why should we fear him? Let him play."
Sandgren defends Djokovic
Meanwhile, 2013 Wimbledon champion Marion Bartoli also defended Djokovic, but the former French player said that sooner or later, Nole will still have to get a Covid-19 vaccine.
Bartoli told BBC Radio 5 Live: "Things are unfair to Djokovic, but we have to accept the fact that he will have to face those problems a few more times. So I think the bottom line is that he will have to get vaccinated
This time to Australia, he got his visa, they flew in with all the best preparation and did all the work he should have done before to give all the paperwork and get it all. exemptions. I think that's the whole point of Judge Anthony Kelly, he couldn't have done anything better than he did."
After Djokovic was detained at a hotel, his rival Rafael Nadal suggested that all trouble could have been avoided had Nole decided to get vaccinated. Serbian Prime Minister Ana Brnabic told the BBC they were on Djokovic's side but the Serbian authorities strongly advised everyone to get vaccinated.
"It's important to me that we're on Djokovic's side. But at the same time I want to emphasize that for the country and for me as prime minister that vaccination is important," Brnabic said.
Source: https://tcdulichtphcm.vn/the-thao/truc-tiep-djokovic-bi-truc-xuat-thong-bao-chinh-thuc-tu-chinh-…Source: https://tcdulichtphcm.vn/the-thao/truc-tiep-djokovic-bi-truc-xuat-thong-bao-chinh-thuc-tu-chinh-phu-australia-c28a23760.html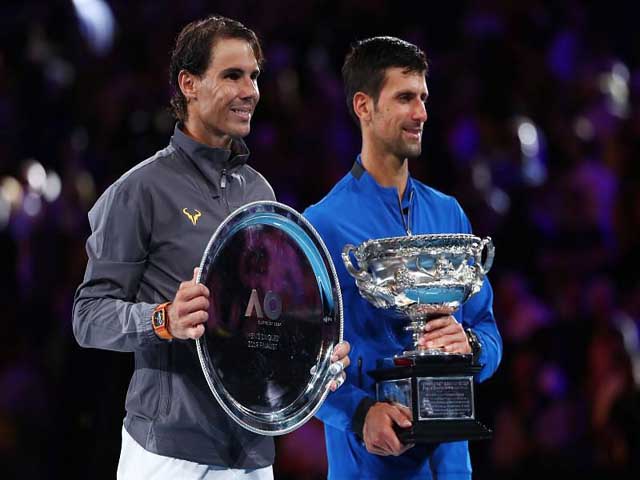 (Sports News – Tennis News) Although Novak Djokovic's ability to attend is uncertain, the Australian Open organizers still hold…
According to Sy Anh (Ho Chi Minh City Tourism Magazine)
.