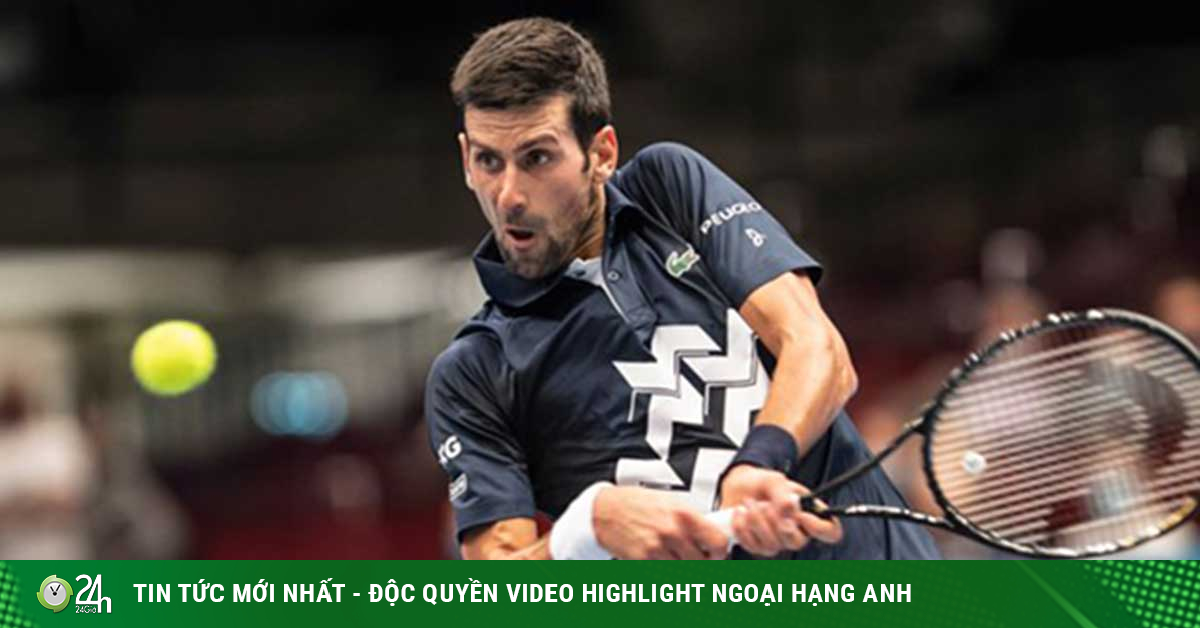 Wednesday, October 28, 2020 07:34 AM (GMT + 7)
(Tennis news) Novak Djokovic has only 1 more victory to level Pete Sampras' record.
[1] Novak Djokovic – Borna Coric: Around 23:30, October 28, round 2 men's singles
Novak Djokovic had a time when he thought he would have to at least extend the game to set 3 to win against Filip Krajinovic, after he lost four consecutive games in set 1 and faced a set point in the opening match of the tournament. However, the 7-6 6-3 victory helped Djokovic go on and not only that, a great record awaits him.
Djokovic is about to have his 6th year ending at the top of the ATP chart
In his career Djokovic ended the year 5 times as the number 1 player in the world in 2011, 2012, 2014, 2015 and 2018. 5 times is also the achievement of Roger Federer and Rafael Nadal, while the record many the first time belonged to Pete Sampras, an American legend who had a series of 6 consecutive years from 1993 to 1998 ending the year at the top of the ATP chart.
Djokovic will have a chance to match his own idol in his upcoming match against Borna Coric, a victory that will secure Djokovic to stay on top after 2020 ends. Coric is not considered a worthy opponent for Djokovic when he lost all 4 times to meet Nole before and did not have a winning set.
[3] Stefanos Tsitsipas – Jan-Lennard Struff: Around 21:30, October 28, men's singles first round
Tsitsipas did not have a bad year when he climbed to 5th place on the ATP chart, the highest position he has achieved in his career. However, he does not think he is in good shape and hopes that the Vienna Open will bring him a championship to brightly end 2020.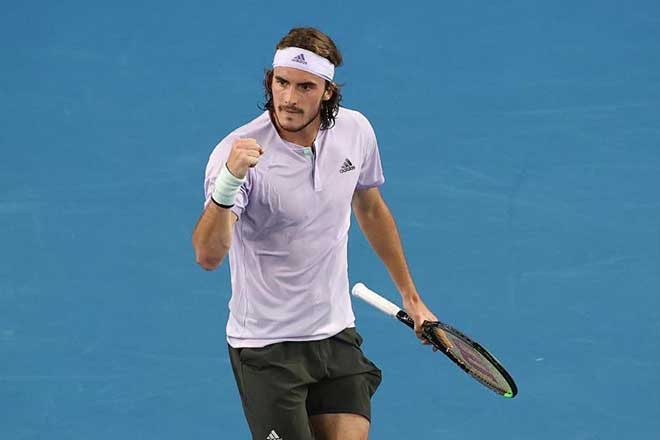 Tsitsipas reached the semi-finals of Roland Garros 2020
Tsitsipas won tickets to the ATP Finals, but said it wasn't a year for himself. "The reason is because I experimented with new things, I wanted to test my ability in different contexts. Now I'm back to the old ways and I feel more comfortable, "he said.
Tsitsipas's opponent, Struff, is having a 2-3 score against the Greek player. Not only close to the number of wins, Struff in the last 3 times to meet Tsitsipas have put the match into 3 sets and 2 wins, both on hard and clay. Therefore, Tsitsipas is not sure to have an easy match, although Struff has been in a rather short time of performance recently.
Tennis – ATP 500 – Erste Bank Open (Vienna) – round 2

Hours

Matches

Direct

Wednesday 10/28/20

K + PC, TTTV

Thursday 29/10/20

K + PC, TTTV
Source: http: //danviet.vn/truc-tiep-vienna-open-ngay-2-djokovic-ap-sat-ky-luc-cua-sampras-50202028107351 …Source: http://danviet.vn/truc-tiep-vienna-open-ngay-2-djokovic-ap-sat-ky-luc-cua-sampras-50202028107351584.htm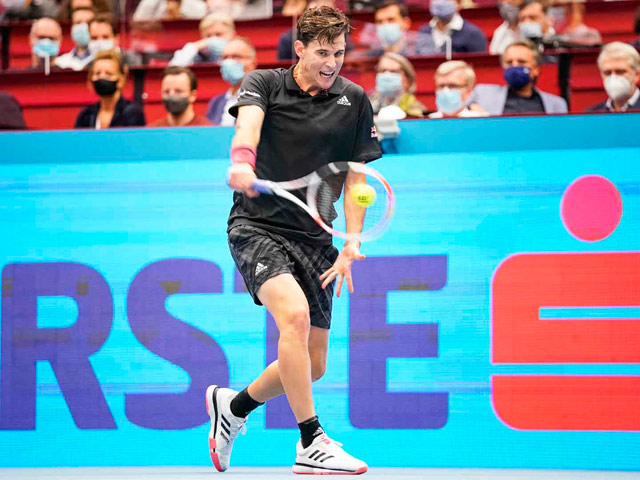 (Tennis video Vitaliy Sachko – Dominic Thiem, Round 1 Erste Bank Open) No. 2 seed Dominic Thiem begins the journey to defend the title …
.