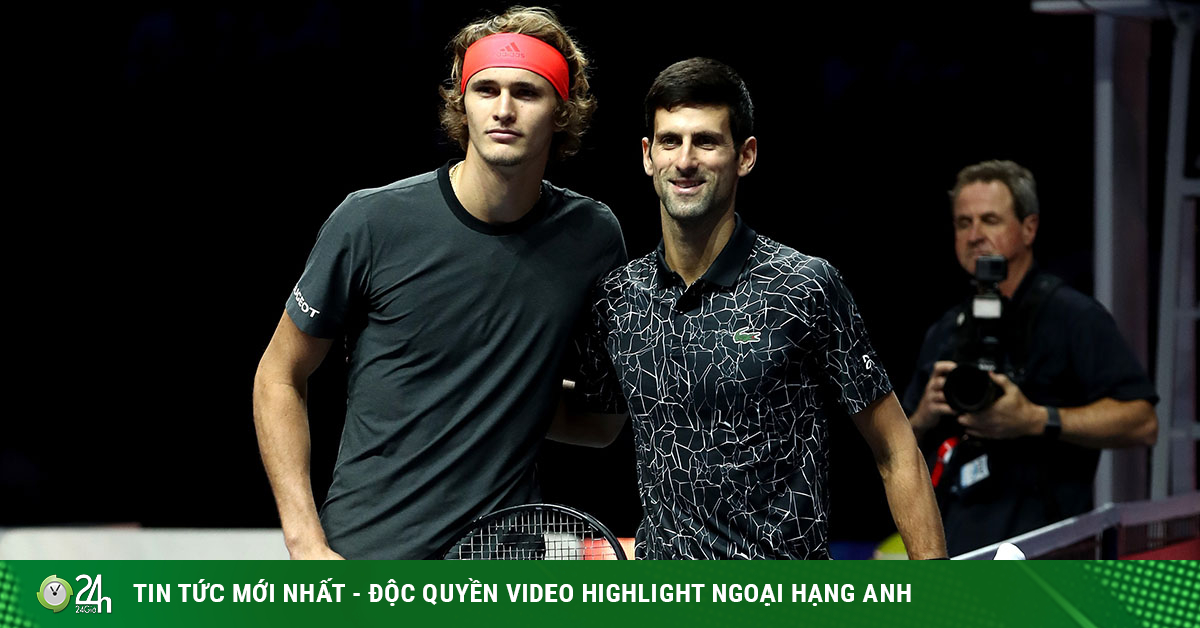 Tuesday, February 16, 2021 16:14 PM (GMT + 7)
(Tennis live, Djokovic – Zverev, Australian Open quarterfinals) Djokovic faces the risk of losing set 1 but has saved his set point and now claims a break.

Developments
New
6-6
Zverev also quickly won a white game and set 1 would have to enter a tie-break series.
SET 1
0-1
Djokovic serves first and lets Zverev equalize 40-even after leading 40-30. Zverev had a break and he grabbed it right after Djokovic made a double mistake, the second time since the start of the match!
0-2
Zverev quickly won a white game.
1-2
Djokovic had a small miss and was led 0-15, but quickly equalized with a shot and scored a winner at the T-corner. He scored 3 more points to win the game.
1-3
Djokovic advanced first, but Zverev responded with a winner, an ace, a winner and closed the game with another ace.
2-3
When the score was 40-30, Djokovic had a small left hand hit the net and returned to his field, and after having the advantage Nole made two mistakes in a row. However, Djokovic still saved break with an ace, and scored another ace before winning the game with a winner.
2-4
Zverev is serving 1 very well and is very quick to take the lead 40-15. An ace ended the fighting game.
3-4
Djokovic wins a white game, but it seems Zverev is ready to let go of these games to focus on his games to serve.
3-5
A white game for Zverev, Djokovic does not have a solution for the opponent's first serve.
4-5
Djokovic led 30-0 but was equalized by Zverev, and after gaining points he left 40-equally for an out-of-net forehand. Zverev got ahead with a backhand winner, but Djokovic saved the set point before having 5 consecutive points. He finally won the game after a match-and-winner.
5-5
Zverev let Djokovic take a 30-0 lead before equalizing. However, in the next phase Djokovic easily blocked Zverev's midfield and Zverev himself then hit no over the net, and after a 25-shot durable ball, Zverev lost a break because a forehand was too strong!
6-5
Djokovic quickly won a white game.
6-6
Zverev also quickly won a white game and set 1 will have to enter a tie-break series.
Is Djokovic exhausted?
In the fourth round of the Australian Open, Djokovic defeated Raonic after 4 sets, in a match that lasted nearly 4 hours. Thus, the last three games of the Serbian player must take at least 3 hours or more. Previously, seed number 1 admitted he had a broken rib in the match against Taylor Fritz in round 3.
On the contrary, Zverev entered this match with physical strength and comfortable mentality. Except for having to take 4 sets in round 1, the German player quickly won after 3 sets in the remaining matches.
Head-to-head achievements
Djokovic and Zverev have met 7 times before, in which the Serbian overwhelmed with 5 matches compared with 2 wins belonged to the German player.
Djokovic has won in the last 4 encounters. Their most recent match was a few weeks ago at ATP Cup 2021. That match went through 3 intense sets and won the number 1 player in the world with the scores 7-6, 2-6 and 7. -5.
Despite this, Zverev had a good memory of beating Djokovic in the ATP Finals 2018 final in London.
Source: http: //danviet.vn/truc-tiep-tennis-djokovic-zverev-djokovic-cuu-set-point-doi-lai-break-50202116 …Source: http://danviet.vn/truc-tiep-tennis-djokovic-zverev-djokovic-cuu-set-point-doi-lai-break-50202116214562556.htm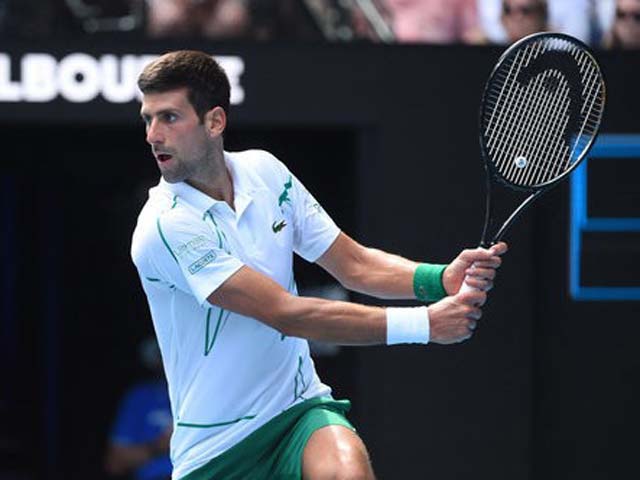 (Sports news, tennis news) Raonic showed a strong fighting spirit but drowned than Djokovic in physical and psychological …
.