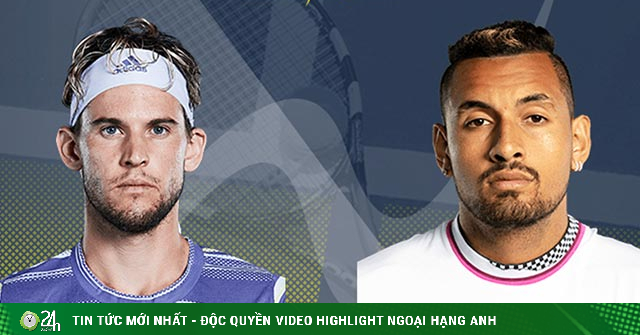 Friday, February 12, 2021 00:04 AM (GMT + 7)
(Sports news, tennis news) The 5th Australian Open will witness a fascinating showdown between No. 3 seed Dominic Thiem and Nick Kyrgios. Meanwhile, Djokovic met a lighter opponent, Taylor Fritz, but was not subjective.
Video Djokovic wins Tiafoe in round 2:
(1) Novak Djokovic VS (27) Taylor Fritz, men's singles third round, around 17:00, February 12
Novak Djokovic is still the number 1 candidate for the championship. The past 2 matches have partly shown that. In the second round match against Tiafoe, Nole had a bit of a problem and lost a set to the opponent. However, it could be a good thing to help the Serbian number 1 player play more concentrated in the upcoming matches.
Will Djokovic have a hard time before Fritz?
Djokovic's next opponent will be Taylor Fritz of America. Nole has won completely in 2 meetings in the past. Taylor Fritz is known for his strong and dangerous serve, but his shot is not diverse. Confronted with a complete player like Nole, Fritz has almost no weapon effective enough to resist.
If playing focused and not subjective, Djokovic can completely beat his opponent in 3 sets to keep his strength for the upcoming difficult matches.
(3) Dominic Thiem VS Nick Kyrgios, men's singles third round, around 15:00, February 12
Dominic Thiem's ​​road to the final was met with a great challenge in the third round, when he had to face a fierce opponent, Nick Kyrgios. In terms of head-to-head achievements, the two players met only once in 2015 at the French clay court in Nice. It was a match that Kyrgios had to give up early in the first set.
Therefore, in this reunion, fans are hoping for a stressful, balanced and surprising match. Nick Kyrgios is famous for being an unstable player, playing a lot of inspiration, and on a fine day, this player can completely subdue the best opponents.
Meanwhile, Thiem proved more brave and stubborn, especially showing the level of a Grand Slam champion, which is probably something Kyrgios will never be able to touch. However, in a specific match, it is difficult to say anything. Thiem needs to be careful to limit the opponent's excitement, before thinking of the overall victory.
In a number of other notable matches other than the men's singles, seed number 6 Zverev met French rival Mannarino; meanwhile, Shapovalov will have a "civil war" with fellow countryman Felix Auger Aliassime.
In the women's singles, Serena Williams will clash with unknown Russian player Potapova. Meanwhile, No. 2 seed Simona Halep is expected to have difficulties before Kudermetova also of Russia in this round.
Source: http: //danviet.vn/truc-tiep-australian-open-ngay-5-djokovic-khong-duoc-chu-quan-thiem-gap-nguy-h …Source: http://danviet.vn/truc-tiep-australian-open-ngay-5-djokovic-khong-duoc-chu-quan-thiem-gap-nguy-hiem-502021122035905.htm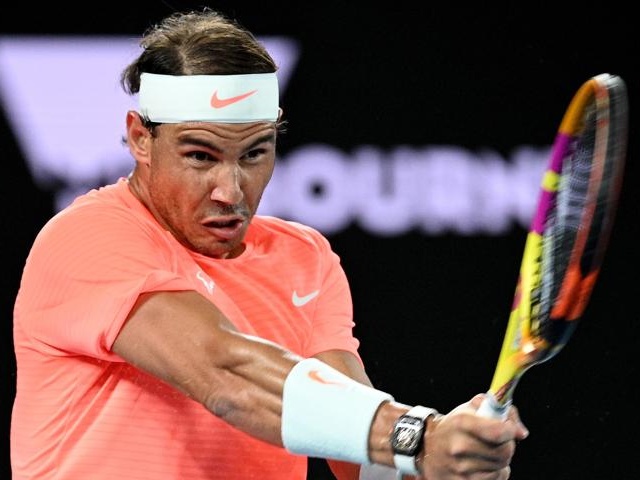 (Video, tennis results Rafael Nadal – Michael Mmoh, Round 2 of the Australian Open) Despite his efforts, 177 ATP player Michael Mmoh could not …
.