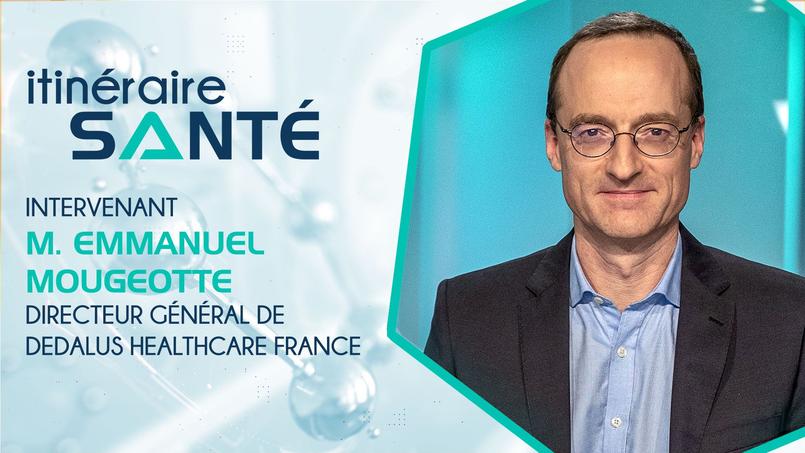 Dedalus France has been supporting public and private healthcare establishments in their digital transformation for 40 years. With a view to perpetually improving patient care, Dedalus is developing high-end software solutions and services to support healthcare personnel in their daily work.
Create a solid and competitive European industry
Dedalus is convinced of the need to create a European digital health champion against the Chinese and American giants.
Digital technology is a key and sensitive instrument that must be left in the hands of trusted European players in order to protect patient data but also to respect our treatment protocols.
In Europe and particularly in France, the sector is very fragmented with many small players who prevent the global overhaul of the system and the creation of large-scale projects.
Dedalus aims to be the figurehead of this European digital health sector.
The Dedalus Group: European leader in healthcare software
In 2016, Dedalus France was integrated into the Dedalus Group and implemented a transformation program to gain in competitiveness and become a true health pure-player.
The establishment of the Dedalus Group in all European countries allows Dedalus France to learn from its neighbors and provide solutions thanks to know-how tested in other European countries and then located for France.
Despite this synergy between the different branches of the Dedalus Group, the implementation of health solutions remains very localized with a local organization and application to effectively meet the specific health needs and regulations of each country.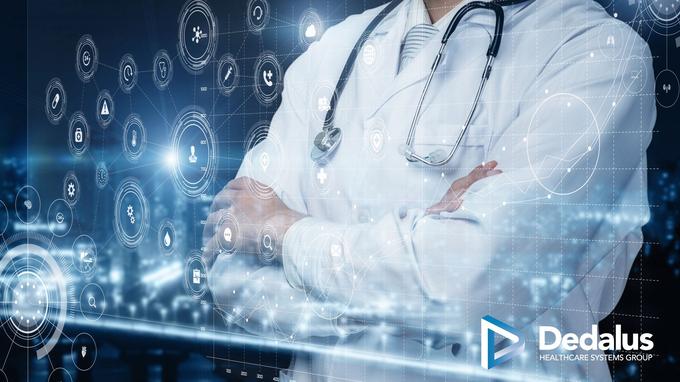 A complete patient-centric software solution
The challenge faced by Dedalus is to provide a comprehensive information system on the patient from admission to return home.
The goal? Provide ethical and efficient management solutions so that the medical profession can only focus on its core business without worrying about the cumbersome nature of certain administrative processes.
Thus, Dedalus offers a patient file, medico-administrative management tools, technical diagnostics, operating circuits, medication circuits, return home management and reporting solutions.
Dedalus' digital platform allows all patient data to be aggregated around the care provided, the medications prescribed, the examinations to be performed and the follow-up of his convalescence.
Generic ranges, configurable products
Dedalus works with both public and private actors in the health sector. Faced with the needs of various professionals in the medical world, Dedalus France has developed generic ranges which are used in vitro or in vivo.
Each of these ranges gives rise to a number of products that are 100% modular and configurable according to the needs of the various healthcare players.
Dedalus' objective is to understand the needs of healthcare players and to offer them digital products that can be adapted to their mode of operation, so each customer case is the subject of an in-depth diagnosis.
Interoperability at the heart of the roadmap
Dedalus displays its ambition to support healthcare structures in their digital transformation. It is therefore essential that all of the products and solutions offered by Dedalus are compatible with the current functioning of medical services.
Dedalus puts a lot of energy into developing services in line with the work of caregivers to ensure efficient and smooth digitalization with healthcare professionals.
Thus, each product is made to measure to work best with the existing devices of a medical structure.
Training to support digital transformation
In order to allow the best possible handling of its software and its products, Dedalus provides its customers with suitable training.
Whether online or face-to-face, these training courses allow healthcare players to benefit from comprehensive and quality support in the discovery and adoption of new tools.
Dedalus is thus showing its desire to support the digital transition of healthcare players on a long-term basis and to make them themselves players in this transformation.
Covid19 and digital
The unprecedented epidemic we are going through has shown the need to accelerate the digital transformation of all sectors and even more in the field of health and care.
Digital is no longer an option and is even becoming a condition for the success of our health system.
Dedalus France was chosen by the Ministry of Health as a privileged partner in this crisis in terms of massive screening, in particular thanks to the strength of its statistical tools, the speed of its processes and the responsiveness of its teams.
FIND DEDALUS ON THEIR WEBSITE
---
Content designed and delivered by Delta Direct Live. The editorial staff of Le Figaro did not participate in the production of this article.
.