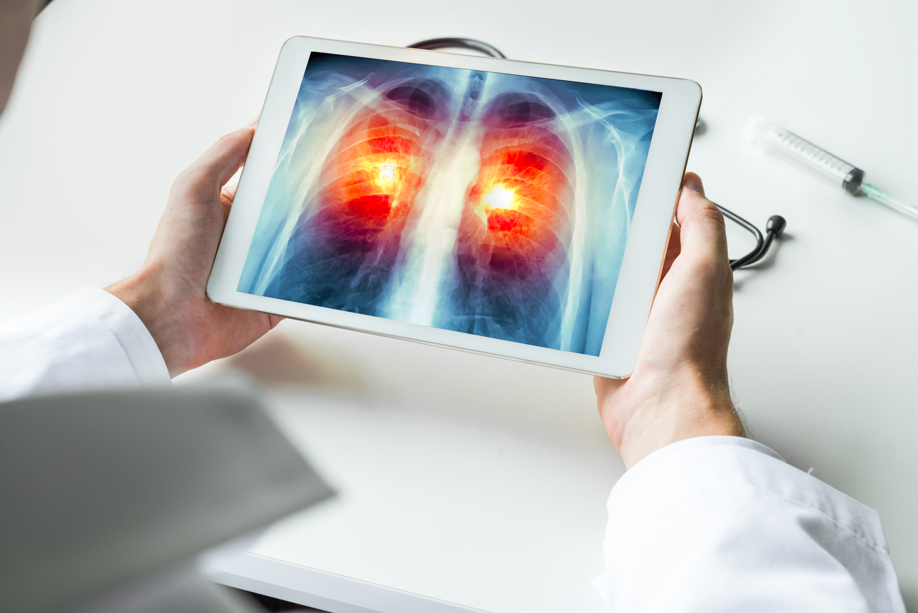 One in four smokers will develop chronic obstructive pulmonary disease. We can stabilize it and recover from the breath.
A former smoker, Jean-Paul Vasseur has lived on oxygen for almost thirty years. The reason for this heavy treatment essential to his breathing, disabling on a daily basis? His COPD. Behind this barbaric acronym hides a lung disease, which kills 18,000 people a year, 6 times more than road accidents! And yet, it remains relatively unknown in France.
COPD, or chronic obstructive pulmonary disease, is little talked about but it is, along with lung cancer, the other major scourge of tobacco. "Eight out of ten patients are smokers and former smokers. And about 25% of smokers will develop COPD."insists Dr Frédéric Le Guillou, pulmonologist and president of the Respiratory Health France association.
The women affected
Currently in our country, the number of new cases of COPD is increasing: in question, in particular, smoking which still concerns nearly 30% of French people, and the lengthening of life expectancy. More and more women in particular are suffering from this disease. "One of the hypotheses to explain it is that at the start, women have smaller caliber bronchi than men"advances Professor Bruno Housset, pulmonologist in Créteil and former president of the Fondation du souffle.
" READ ALSO – Lung cancer: important progress that changes the outlook
Yet many of these COPDs and the deaths they cause could be prevented. Indeed, if the disease is taken care of early enough, it is possible to stop its progression, or even to recover respiratory function. "It is possible by quitting smoking and doing physical activity"explains Professor Bruno Housset.
However, this disease remains largely underdiagnosed. Thus, of the approximately 5 million people suffering from COPD, two thirds do not know they are sick, even when the signs are present. "I smoked two packs a day and every morning I coughed and spat. My doctor told me about bronchitis" says Jean-Paul Vasseur, president of the Calais Respire association and vice-president of the French Federation of Associations and Friends of the Sick, Insufficient or Respiratory Disabled. However, daily coughing and sputum (sputum) are the early signs of the disease. Shortness of breath sets in. "When dyspnea appears, the lung damage is already significant"warns Professor Bruno Housset.
" READ ALSO – Lung cancer: towards expanded screening
For Jean-Paul, it was necessary to wait for an emergency hospitalization because he could no longer breathe, for the diagnosis to be made. This is another characteristic of the disease: its evolution is interspersed with exacerbations, episodes of worsening cough, expectoration and shortness of breath. When the 36-year-old from Calais learns that he suffers from COPD, the shock is all the more violent, as his lungs are very damaged and he must be put on oxygen. The disease evolved into a progressive and irreversible narrowing of the caliber of the bronchi and destruction of the pulmonary alveoli. After several hospitalizations and respiratory rehabilitation, Jean-Paul quit smoking and practices appropriate physical activity. He's still on oxygen. "But it has been ten years since I was hospitalized and I lead an active life"he rejoices.
---
The test: are you affected?
A simple and quick test can detect a possible COPD. If you answer positively to 3 of the 5 following questions, you are advised to consult:
Do you cough often (every day)? ;
Do you often have a wet cough or cough that brings up sputum? ;
Do you get out of breath more easily than people
of your age? ;
Are you over 40?
Have you smoked or do you smoke?
Attention ! in women, the disease can express itself differently. "We must think of COPD, when a smoking woman aged 40 and over is depressed or anxious, without obvious causes that could explain it", says Dr Frédéric Le Guillou.
.