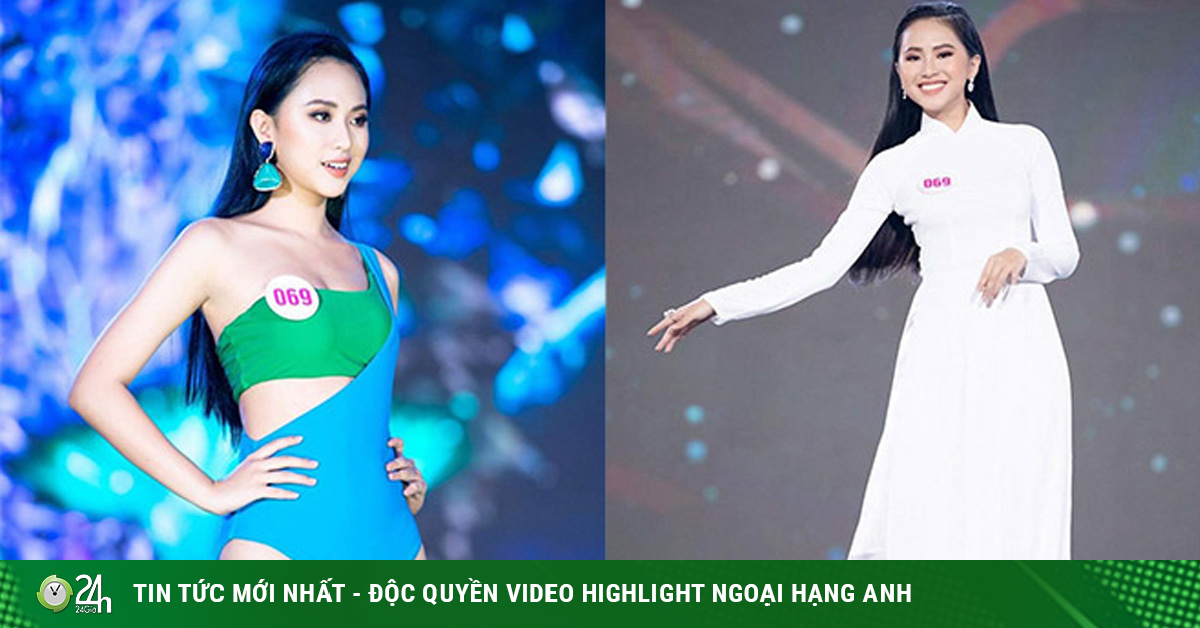 Wednesday 11/11/2020 00:04 AM (GMT + 7)
(Sports news, swimming news) With her talent for swimming once won many medals, the beautiful Phu Bao Nghi easily overcame other Miss Vietnam contestants in the green race competition.
In the Sports Beauty contest for Miss Vietnam 2020 contestants taking place in Vung Tau recently, a beautiful 19-year-old girl Phu Bao Nghi made a strong impression. With her outstanding swimming ability, the beauty of Ho Chi Minh City easily overcame other competitors to finish the elective competition on the green track.
Bao Nghi (third from left) prepares for the swimming competition
This helped her become the top candidate for the title Sports Beauty this year and was happily called the nickname "Mermaid" in the top 35 beauties of the contest.
After learning, everyone was shocked and shocked to learn that Bao Nghi had been in contact with swimming since the age of 4, she was also on the swimming team of an international school and won 10 medals, of which has 4 HCVs. The contents of Nghi's forte are frog swimming, butterfly swimming and stride swimming.
"I have had asthma since birth. With the advice of doctors, my family exposed me to swimming from the age of 4 to improve my health and treatment. Since then I have always been passionate about this sport. I was selected for the school's swimming team and played many tournaments, winning many medals.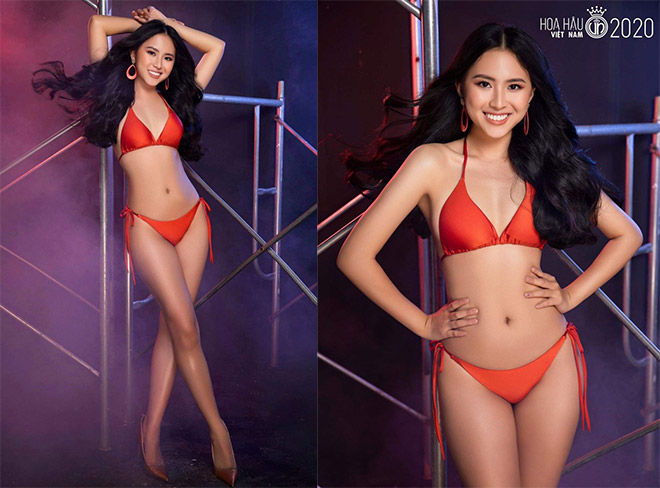 Thanks to his passion for sports and hard work, Bao Nghi has a height of 1m69 and a waist of 95cm
"The achievement I remember the most is the 50m frog gold medal at Fobisia, the regional competition for students of the British International School Association of Asia", Bao Nghi said.
Thanks to his passion for sports, Bao Nghi owns an impressive height of 1m69 and measures 3 rounds 82-66-95.
In addition to her athletic ability, Bao Nghi has been noticed by her remarkable academic achievements when she was admitted to three famous universities in the US at the same time. Besides, she has excellent foreign language skills. Although being one of the youngest contestants, but with all elements from appearance, morality, academic achievement or talent, Bao Nghi is considered a bright candidate for the title of Miss Vietnam. this year.
* Some impressive images of Bao Nghi:
With a talent for swimming since childhood, Bao Nghi easily surpassed other candidates to finish first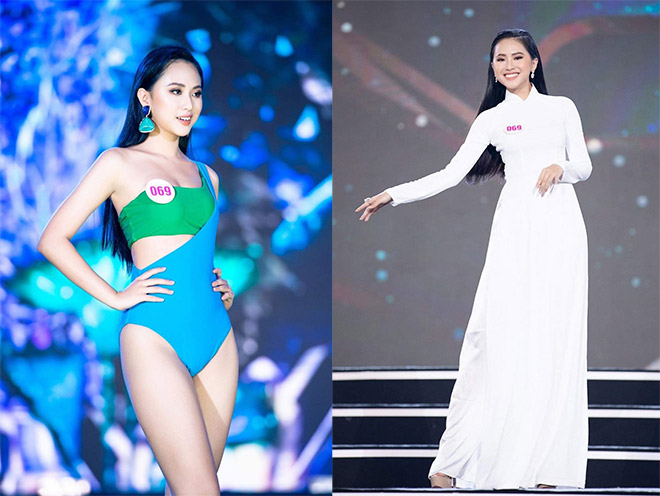 The 19-year-old beauty also has very impressive academic achievements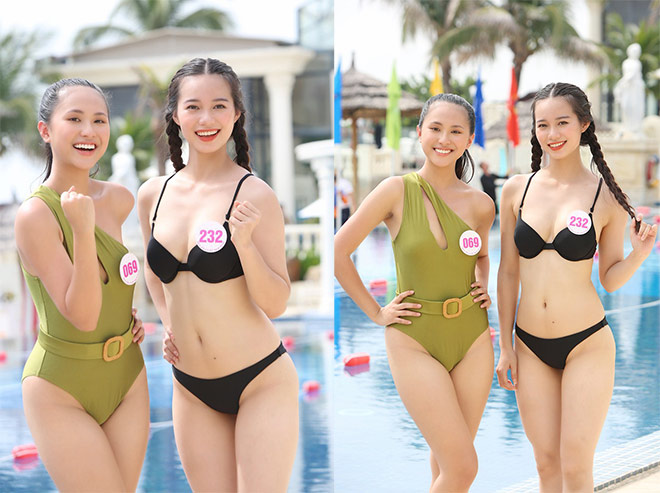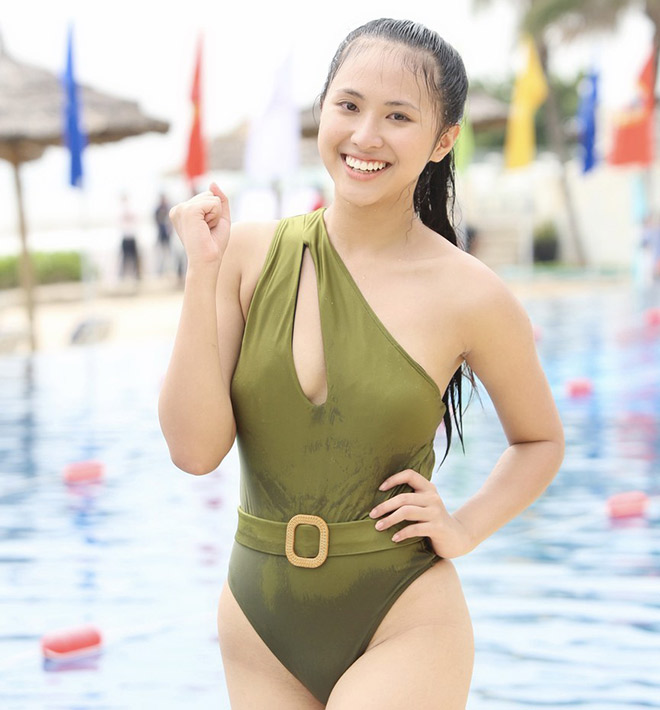 Bao Nghi celebrates after the extra contest for the title of Sports Beauty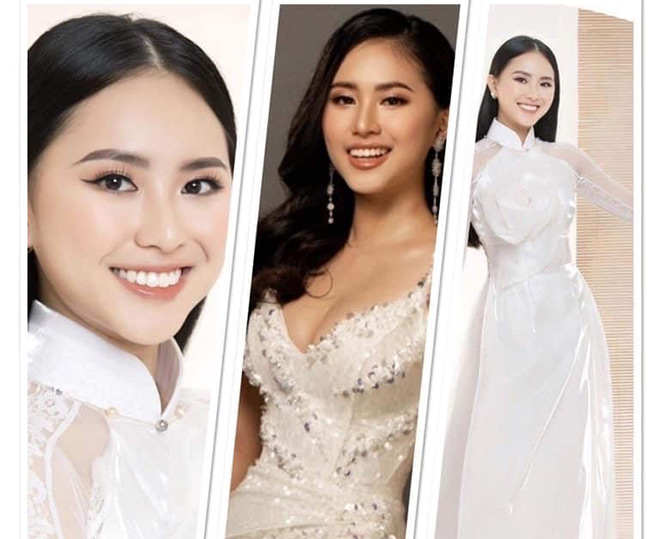 Beauty of the beauty of Ho Chi Minh City
Source: http: //danviet.vn/thi-sinh-hoa-hau-viet-nam-2020-co-vong-ba-95cm-gianh-10-huy-chuong-boi-loi-502 …Source: http://danviet.vn/thi-sinh-hoa-hau-viet-nam-2020-co-vong-ba-95cm-gianh-10-huy-chuong-boi-loi-5020201111053432.htm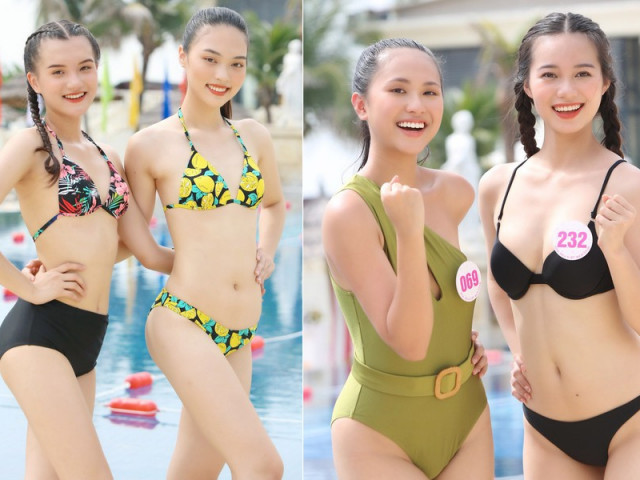 (Sports news) Four contestants Phu Bao Nghi, Le Ngoc Trang, Minh Trang, Truc Quynh wore hot bikini outfits when attending …
.