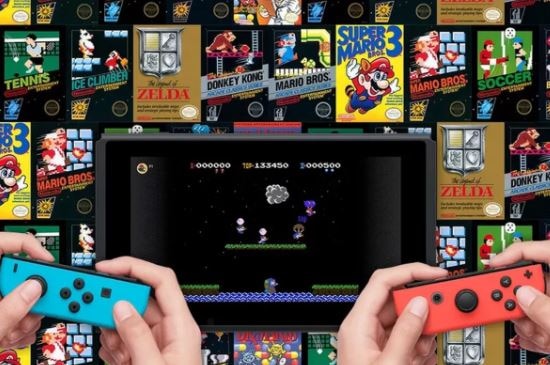 At Christmas, Santa Claus brings his favorite toys and lots of chocolates to the children. If you also want to give something like this to your children by becoming Santa, your children will be very happy after seeing this, then we are telling you such a brilliant gift option. This Christmas you can gift your kids a gaming laptop. Laptops are one of the hottest gadgets nowadays. In particular, game lovers upgrade their laptops to play great games. Apart from this, tech companies are also bringing one great gaming laptop to the market in view of the demand of the people. Let me tell you, gaming laptops are very expensive, but those who have a passion for playing games buy them a lot. Today we are telling you about 5 such gaming laptops available in India. You can buy.
Redmi G Gaming Notebook- Chinese company Redmi has launched its first gaming laptop Redmi G Gaming Notebook. The design of the laptop is quite stylish. In the laptop, you have been given special features like 10th generation Intel Core i7 processor, Nvidia graphic card and high refresh rate screen. You will get this laptop in 3 configurations. Full-HD display and angled corners have been given in all three configurations. Talking about the specification, it comes with Window 10 Home pre-installed. It has a 16.1-inch 1,920×1,080 pixels display, with a 144 Hz refresh rate. The Redmi G laptop is equipped with 6 cores and 12 threads with 10th generation Intel Core i7-10750H CPU. To handle graphics, it has Nvidia GeForce GTX 1650 Ti GPU. The gaming laptop has 16 GB DDR4 RAM and 512 GB PCIe x4 NVMe SSD for storage. The starting price is around Rs 57,100.
Lenovo Legion Y540- In this Lenovo gaming laptop, you will get Intel Core Core i7-9750H, 16GB RAM and Nvidia GeForce RTX 2060. This laptop comes with 1TB Samsung PCIe NVMe solid-state drive and 2.5-inch expandable hard drive. It has an IPS display and is given a 144Hz refresh rate. Speaking of the specification, you will get a 15.6 "(1920 X 1080) display. 9th Generation Intel® Core ™ i7-9750H | NA Processor and Up to 512 GB PCIe SSD or up to 2 TB HDD SSD + HDD / 8GB DDR4 Memory will be available. The starting price of this laptop is 97,990 rupees.
HP Pavilion 15-P045TX Laptop- Gaming lovers will like this laptop very much. It has 2GB DDR3 memory with Intel Core i7 chip, 8GB RAM, 1TB harddrive and NVIDIA GeForce GT 840M graphics. This laptop gaming lovers will surely like it. The starting price of this laptop is about 59,990 rupees.
Dell Inspiron 3542- If you want to buy a good gaming laptop at a low price, then this Dell laptop is a good option for you. The price of this laptop starts from 29,999. In this, you get the same configuration as HP Pavilion laptop. Gaming on it can give you a good experience.
Acer Nitro AN515-52 – You will get the Nitro N515-52 gaming laptop of Axar. The price of this laptop is about Rs 47,990. The laptop has 8 GB RAM and AMD Quad Core Ryzen 5 processor for gaming, as well as users will get a 15.6-inch display, which has a resolution of 1920 x 1080 pixels. This laptop works on Window 10 operating system.
read this also:
This year, these 5G smartphones created a boom in the world, know who were the 5 best selling 5G smartphones
.