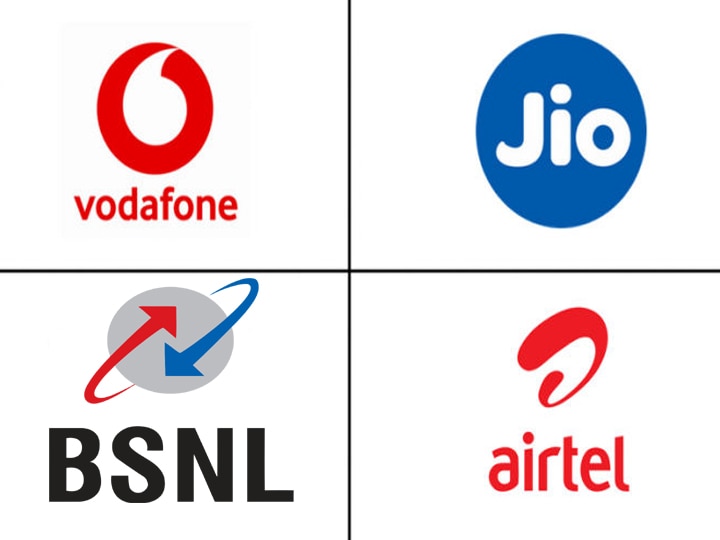 Because of the Corona epidemic, the culture of work from home has increased a lot nowadays. In such a situation, when you have to do the necessary work of the office and your internet gets cheated, then you get very angry. This is the reason that people are now starting to buy data plans of up to 3 GB daily in their phones. Apart from the office, the phone is also used for entertainment. If you have a good data plan, then you can easily surf the internet without interruption. This also eliminates the hassle of ending your daily data or decreasing the speed. That is why we are telling you about the 3GB data plan of Jio, Airtel, Vodafone-Idea and BSNL. Know which 3GB data prepaid plan will be best for you.
Airtel's 3GB data plan- In Airtel you will get 2 plans with daily 3GB data. The first plan is of Rs 558, in which 56 days validity, total 168GB data, 100 SMS daily and free calling facility on any network has been given. In the second plan, you are being given 28 days validity, daily 3GB data, 100 SMS and free calling for Rs 398. Airtel Xstream Premium is also being subscribed in these plans.
BSNL's 3GB data plan- The company's 247 rupees plan offers 3GB of data every day, with the facility of 3G network. This plan has a validity of 36 days. In addition, unlimited calling, 100 SMS per day is also being provided. In the second Rs 997 plan, 3GB daily data, unlimited calling and 100 SMS per day is being provided. This plan has a validity of 180 days i.e. 6 months.
Vodafone's 3GB data plan- You will get 2 3GB data plans of Vodafone. Which includes a plan of Rs 558 and Rs 398. You are getting 3 GB data daily, 100 SMS daily and unlimited calling on all networks. Along with this, you are also being given the subscription of Vodafone Play and Zee 5 in both plans. The validity of the plan of 558 rupees is 56 days and the plan of 398 rupees is getting 28 days validity.
Jio's 3GB data plan- Jio is offering you 3 plans of 3GB data daily. It includes plans of 999, 401 and 349 rupees. 3GB data is being provided for 28 days in the company's Rs 349 plan. In this plan, you also get free call-to-live calling, 1,000 minutes to call other networks and 100 SMS daily. You are being given free subscription of Jio apps in this plan.
.