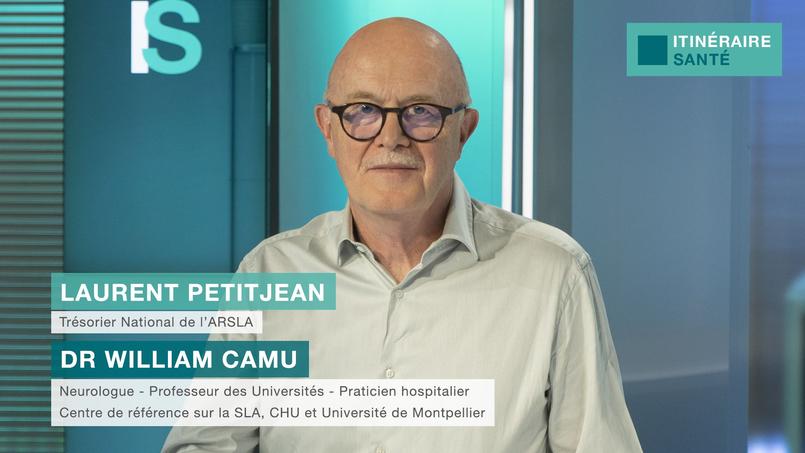 Amyotrophic Lateral Sclerosis (ALS), better known as Charcot's disease, affects several thousand people in France. Every day, 4 people die from it. Today, thanks to the mobilization of donors to ARSLA, to the commitment and determination of researchers, a shift has begun in research. Real hope for people with Charcot's disease.
A new step towards victory
ARSLA is a recognized association of public utility. Labeled by the Committee of the Charter "Don in confidence", the ARSLA, Association for Research on Amyotrophic Lateral Sclerosis and other motor neuron diseases, operates in full transparency.
With regard to therapeutic advances, research on ALS has just started a shift which allows all forms of ALS to offer new molecules to be tested, better targeted. Research into ALS has benefited from the explosion of our knowledge of genetics and the molecular and cellular causes involved in the disease.
New therapeutic tools, which call on gene therapy, anti-sense therapy or cell therapy, are at a decisive stage in their transfer to the clinic.
This has made it possible to develop effective therapeutic approaches in animals, since several studies from 2020 and 2021 show that the disease is stopped in animals. And human trials are increasing in France, with ARSLA making a significant contribution. So much progress that allows us to say that new weapons are about to emerge. Hope is taking shape.
In France, 4 people die every day from Charcot disease
A neurodegenerative disease, Charcot's disease affects the motor neurons that control the voluntary muscles responsible for motor skills. Neuronal degeneration can occur at two levels, in "bulbar" and "spinal" form, causing problems with speech, swallowing, breathing and progressive but rapid paralysis of the muscles of the lower and upper limbs, while intellectual functions are only rarely altered. Very quickly, the patient has to face a loss of autonomy and finds himself locked in his own body. When the disease starts, it only has 3 to 5 years to live, on average. Anyone can be a victim of Charcot's disease, without any predisposition.
An emergency situation in the face of a cruel and incurable disease
Created in 1985, motivated by the desire to provide concrete solutions to patients, ARSLA is mobilized on a daily basis to act with patients and advance research in order to eradicate Charcot's disease. ARSLA is a key player in the research landscape in France. It is the first association funder, through the investment of more than 800,000 euros per year.
Beyond its active support for researchers, ARSLA helps patients and their families. Today, more than 700,000 euros per year are devoted to support, in particular through the loan of technical aids adapted to the evolution of the pathology. For example, ARSLA provides alternative communication tools, such as eye-operated tablets, which allow patients to interact with those around them and thus avoid absolute isolation.
ARSLA has also played a major role in the creation of reference centers on ALS in France which allow the care of more than 70% of patients. The association is therefore positioned at the center of health care and research systems for disease and aid to patients and their families. With a disease that is still gaining too much ground, 5 new cases diagnosed every day, a race against time is underway. Faced with this challenge, ARSLA is appealing for donations to increase research funding and support patients. The fight must accelerate and mobilize even more donors to finally defeat Charcot's disease.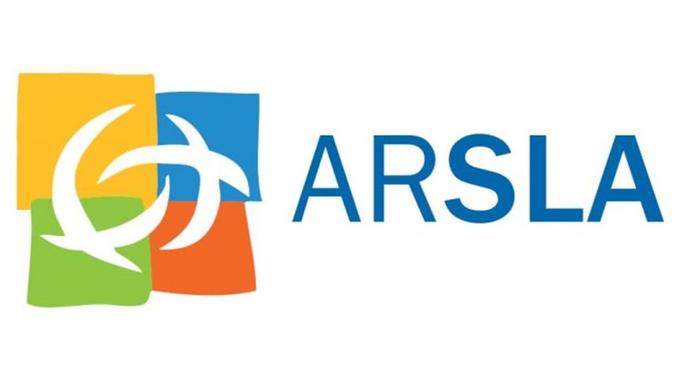 Cédric Raoul, Chairman of the Scientific Council, declares "With regard to the therapeutic perspectives, research on ALS has just started a shift marked by the new era of gene therapy, whose tools are increasingly robust and effective. Research on Charcot's disease has also benefited from the explosion of our knowledge of genetics and the molecular and cellular causes that allow us to understand the process involved in Charcot's disease. This knowledge base is in fact a basis for new therapeutic targets. These advances and the development of research contribute to the general interest in other neurodegenerative pathologies. The solution will come from research, but it cannot move forward without donor support. More than ever, we must fight this fight together."
We need you to go faster and further. Donate to ARSLA.
Key figures:
In France
4 people die of ALS every day,
5 cases diagnosed per day,
1.5 men are affected for every 1 woman,
On average, the patients are 55 years old, but more and more cases of less than 40 years have been identified,
3 to 5 years of life expectancy for people diagnosed on average,
500 researchers committed to the fight against ALS,
More than 2,000 patients benefit from ARSLA assistance each year,
€ 800,000 investment in research per year and as much for patient assistance.
.