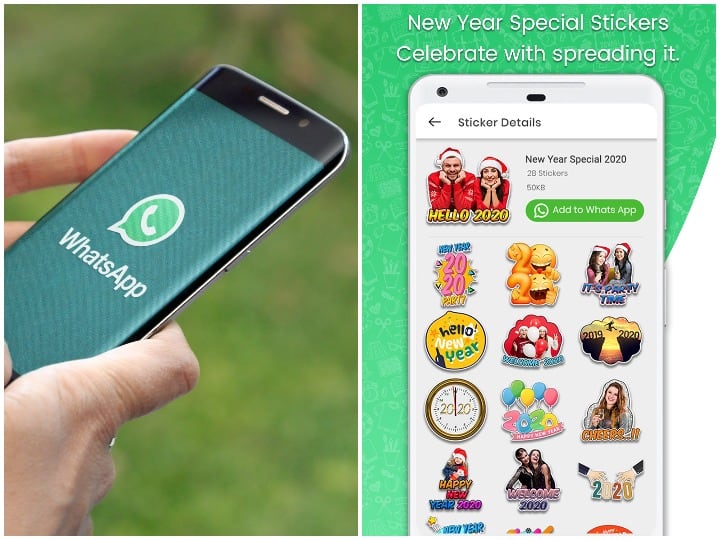 Happy New Year 2022: There are only a few days left for the new year to come. People have already started preparing to celebrate the new year. However, due to the Omicron variant of Corona, outdoor celebrations have been banned in most cities. In such a situation, this time also people will have to celebrate the New Year by staying at home. Social media will be very effective on this occasion. Today we are telling you some such tricks, with the help of which you can send New Year stickers to your friends and acquaintances through WhatsApp.
This way you will get new and good stickers
Although WhatsApp provides the facility of stickers to the users for special occasions, but if you do not get it here, then you can bring stickers on WhatsApp through these steps.
First of all open WhatsApp. Now click on the contact to whom you want to send the sticker.
Now click on the message box made to type Chat.
Here you will see a smiley icon on the right side. Click on it.
Now many stickers will appear in front of you. Click on the + symbol on the right side of this page. After this a page will open in front of you in which there will be stickers of different categories. If you don't find some cool New Year stickers in these too, then scroll down and come down.
In the bottom you will see Discover Sticker Apps written.
You have to click on this option. Now you will reach the Google Play Store. Here you will see apps that can make stickers. Now download any one app. During this, select the app with more downloads.
As soon as the app is downloaded (App Downlodad), you will be asked to connect it with WhatsApp.
As soon as you click on 'Yes', the sticker pack will automatically appear in the stickers section of your WhatsApp. After this you can use these stickers in your chats anytime.
,