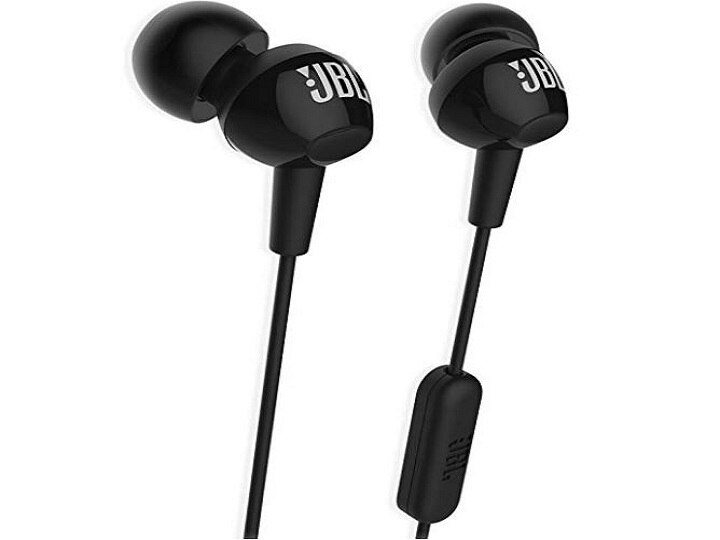 New Delhi Earphones have become a very important gadget in today's era. Whether you are doing gym or traveling in train, do not forget to enjoy music by installing earphones. All companies are launching different types of earphones in the market. You can choose any of these earphones according to your budget. Today you are going to tell about some such earphones, which are very low in price and are equipped with tremendous features. You can order these earphones online. These are all wired earphones.
JBL C50HI
JBL is known all over the country for its best quality ear phones. More than one ear phone of this brand are being found in the market. Whether it is talk of wired ear phones or wireless, JBL is making a boom in the market with great earphones in every category. The price of JBL C50HI earphones is 499 rupees. Talking about the features, it has a built-in microphone and a control button. With the help of this button you can receive the call. Their sound quality is also tremendous. JBL earphones are available in many attractive colors.
Redmi Earphones
In addition to its superb smartphone, Redmi is also a very well-known company in terms of earphones. It is one of the most active brands in the Indian market. The special thing is that most of the earphones of Redmi are quite right from the budget point of view. Redmi earphones cost around ₹ 400. The sound quality of these earphones is good. This ear phone is lightweight and their ear cushions are very comfortable. You can enjoy music for a long time by applying these earphones.
boAt Bassheads 242 Wired Sports Earphones
Boat company is quite popular for making wired and wireless earphones. You may like its many budget earphones. The price of these wired sports earphones of the boat is around ₹ 550. Talking about the features, these earphones are designed quite well, which you can also run by wearing them. Apart from this, it is sweat (sweat) and water registration. It has a built-in microphone and superior coated cable. The weight of these earphones is just 14 grams, by which you can enjoy music comfortably.
Also read-
These three apps can be the best option of Twitter, know the features
.