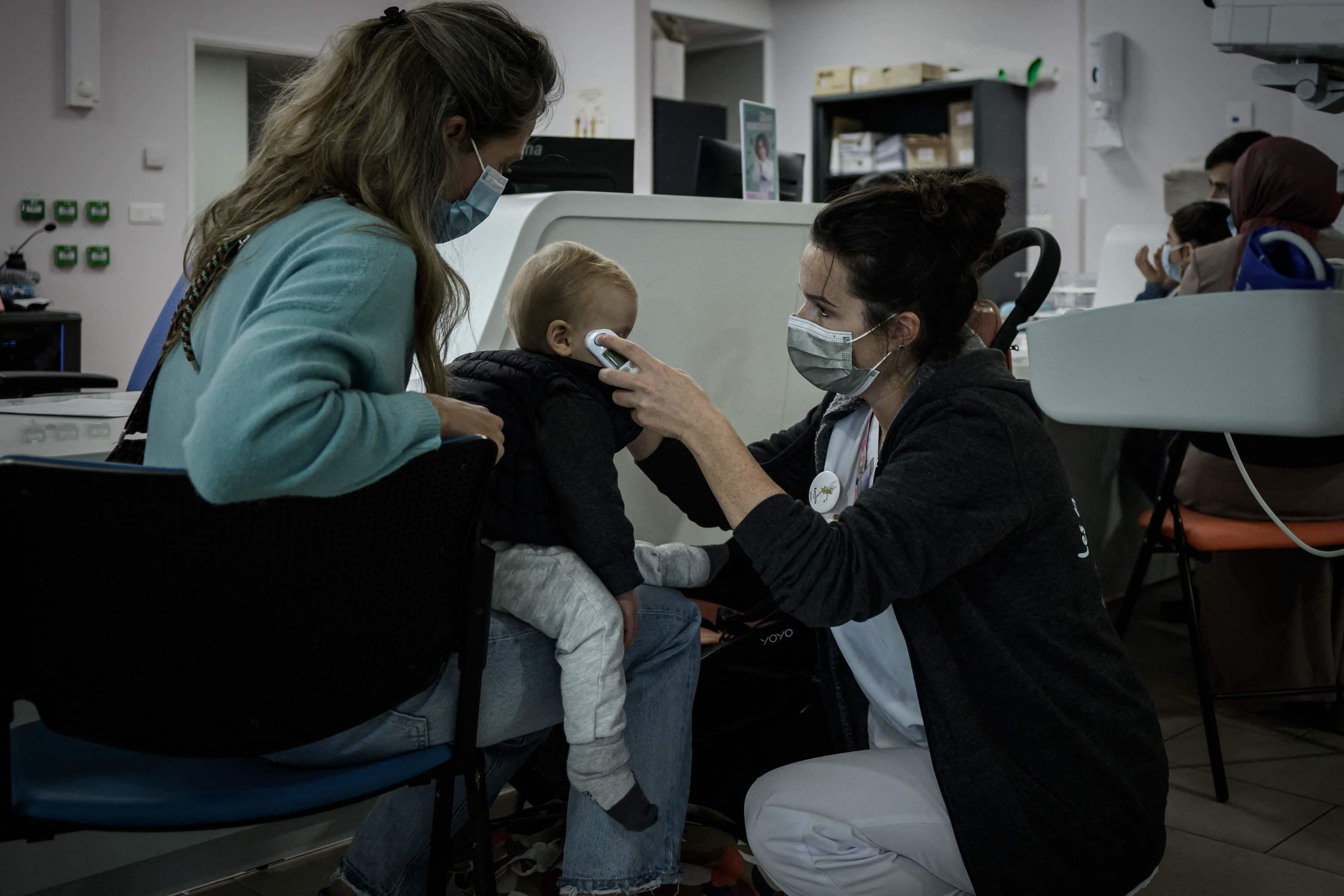 Faced with a particularly severe bronchiolitis epidemic this year, the Bordeaux University Hospital is offering a trial of a preventive treatment to children in the metropolis under the age of twelve months.
Le Figaro Bordeaux
Each winter, the bronchiolitis epidemic strikes down the hospitals. This year, it is particularly severe throughout the country, leading, according to Public Health France, to an unprecedented level of hospitalizations for ten years. In order to reduce the number of babies affected by this potentially serious respiratory infection, an experimental treatment intended to protect babies is offered by the Bordeaux University Hospital. This is the injection of a new antibody that could greatly reduce the risk of contracting acute bronchiolitis.
This treatment targets RSV (respiratory syncytial virus), a condition that primarily causes coughs and colds, but can be "especially severe in children under two, causing lung problems such as acute bronchiolitis and pneumonia", specifies the CHU of Bordeaux in a press release. RSV is alsoone of the main reasons why children under the age of one are hospitalized". The treatment worksby preventing RSV from attaching to airway cells".
"Many infants today have little natural protection against common winter viruses. They were born during the pandemic, when venue closures and travel restrictions helped stem the spread of viruses"Adds the CHU again. According to University Hospital, "this new treatment has already reduced RSV lower respiratory tract infections by 74.5% in a clinical trial involving 4,000 babies". The pediatrician-researchers of the CHU therefore invite parents to involve their baby following this study. The goal: "reduce the number of babies needing hospitalization due to RSV".
" READ ALSO – Bronchiolitis: an epidemic difficult to analyze
One in two children will receive the treatment
Antibody treatment (palivizumab) already exists for infants, but must be injected five times and only concerns children at high risk of complications. Today, a single injection of this new antibody (nirsevimab), recently approved by the European Commission, would "significantly reduce the risk of contracting acute bronchiolitis, chest infections such as pneumonia and otitis media for about six months".
" READ ALSO – Bronchiolitis vaccine: Pfizer announces positive results on babies
Are concerned by this study the children of less than twelve months. Only one visit is necessary, the follow-up sessions are done via a telephone application. To determine the real effectiveness of nirsevimab, only one in two children will receive the treatment. The study is also underway in Germany and the United Kingdom, in order to "determine if nirsevimab can be offered to all babies".
.