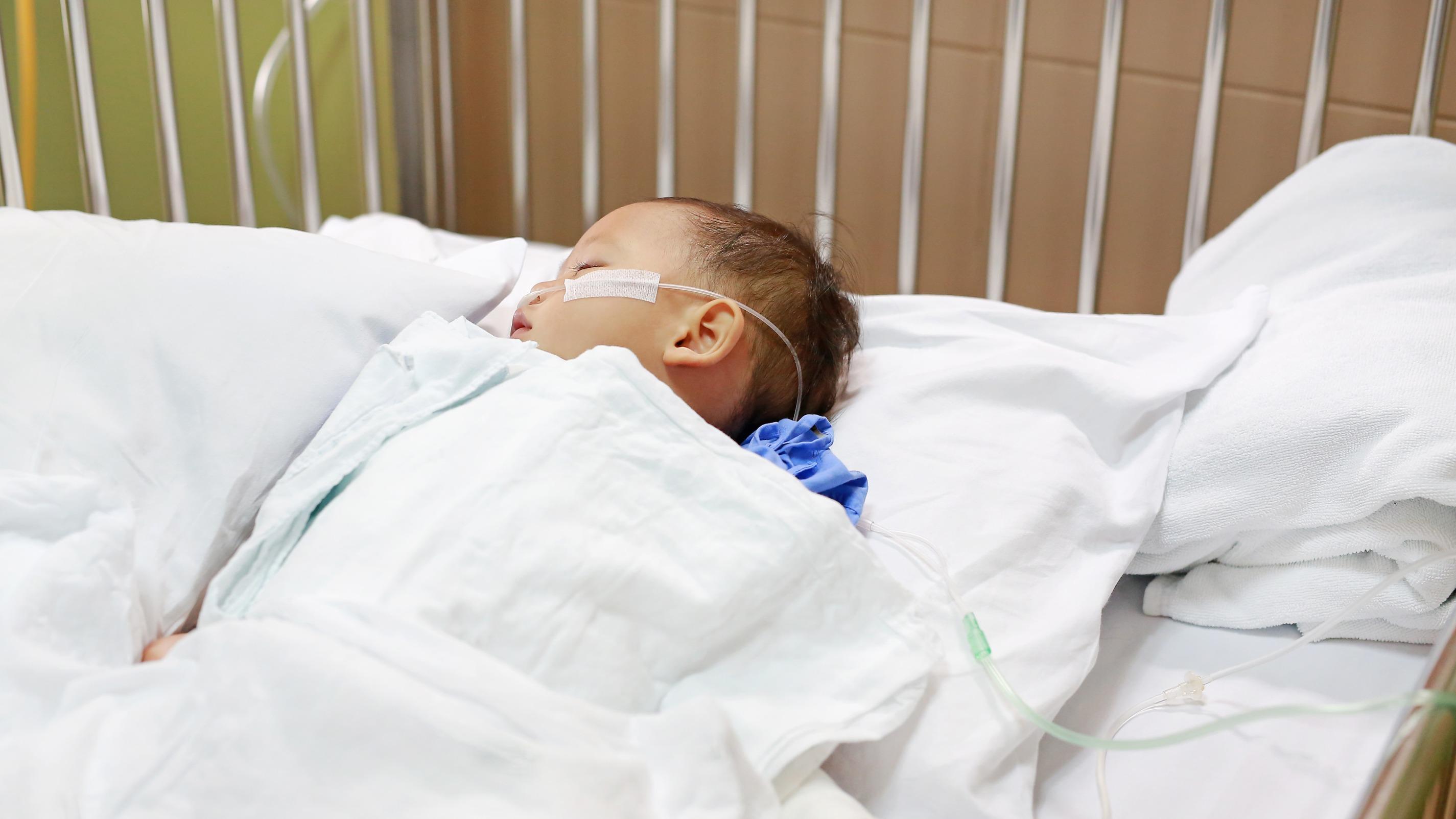 The exposure of babies to certain chemicals increases the risk of dry cough and respiratory infection, recalls a French study.
At a time when hospital services are facing an influx of cases of bronchiolitis, a study published on Tuesday in the Weekly Epidemiological Bulletin (BEH) underlines the importance of ensuring air quality in babies' rooms. This research, conducted as part of the Paris cohort which follows the respiratory health of 3,840 children born between 2003 and 2006, shows that early exposure to formaldehyde – a chemical very present in the indoor environment – increases the risk bronchitis, bronchiolitis and episodes of nocturnal dry cough in infants.
" READ ALSO – Pediatric services overwhelmed by bronchiolitis
To reach these conclusions, the researchers measured air pollution in the homes of 196 children participating in the research project. Sensors placed for seven days in the baby's room recorded the concentration of different pollutants one month after birth, then at 6 months, 9 months and 1 year. These measurements were compared with the characteristics of the dwellings (age, heating, furnishings, humidity, double glazing, etc.) and their occupants (ventilation habits, activities practiced, smoking).
"It appeared that the presence of vitrified, laminate or floating parquet, paint and chipboard resulted in significant levels of formaldehyde, especially since these sources were recent"says Isabelle Momas, professor of public health at the University of Paris Cité and scientific manager of the cohort, whose children are now teenagers.
" READ ALSO – Covid-19: "Improving indoor air quality must become a priority"
The scientists then developed a mathematical model that predicted formaldehyde levels based on habitat characteristics. This enabled them to extrapolate the results to reconstruct the early exposure of each of the children in the cohort.
Health questionnaires addressed to parents revealed that 43% of children suffered from at least one respiratory infection before their first birthday, half of them wheezing simultaneously, which constitutes a serious factor. A nocturnal dry cough was reported in 15% of infants. This rate was increased in babies exposed to higher levels of pollutant in the ambient air.
Indoor Environment Advisor
"Through its irritating properties, formaldehyde can affect the bronchial epithelium and constitute a symptom amplifying factor.underlines Pr Bertrand Delaisi, pulmonologist and pediatrician at the Institut de l'Enfant in Boulogne-Billancourt. Otherwise, the immaturity of the respiratory system makes the infant particularly vulnerable". However, the presence of this product in the air of dwellings is significant in France, according to measurements taken in recent years.
The only defensive weapon available to parents remains the ventilation of the apartment, even if it is cold, to drive out pollutants. "Tobacco is also to be absolutely avoided.prescribed Bertrand Delaisi. In the event of a recurring health problem, it is also possible to contact an indoor environment advisor who will make a precise diagnosis of humidity, pollution, allergens, dust, etc. »
.