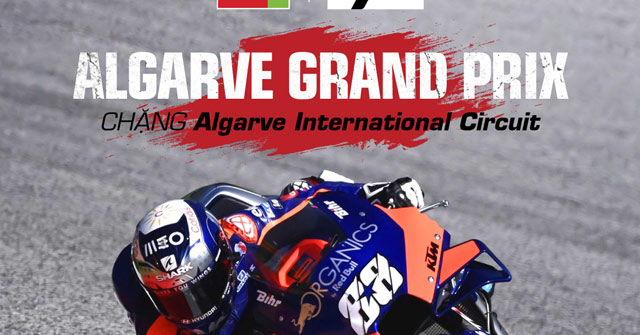 Now, all Vietnamese audiences will continue to be "indulged in sports" with the three most expensive tournaments on the planet: Formula 1™ racing, MotoGP™ motorcycle racing and UFC freestyle tournament on all platforms. platform of K+ Television. This event once again firmly affirms K+'s leading position in sports content.

K+ television is holding a unique position in sports content in Vietnam when it exclusively broadcasts a series of high-class sports tournaments such as the first Grand Slam of the year – Australian Open 2022, ATP Tour system, prestigious golf tournaments. of the PGA Tour system, WRC road racing, W-Series… Of course, it is impossible not to mention the Premier League – the most attractive club tournament on the planet that K + has continuously served fans. over the past 10 years. In that sports entertainment universe of K+, the appearance of 3 "rookies" namely Formula 1™ racing, MotoGP™ motorcycle racing and UFC freestyle tournament will continue to bring exciting colors. especially.
Formula 1™, MotoGP™, UFC are major tournaments of interest in Vietnam
As the number 1 sports brand on the planet for those who are passionate about speed, Formula 1™, also known by its familiar name, Formula 1. Formula 1™ is highly anticipated by Vietnamese fans. special has left a lot of regrets when it could not be held in Vietnam due to the Covid-19 epidemic.
This year, Formula 1™ is experiencing the most dramatic season in the past 10 years with the competition of Lewis Hamilton and Max Verstappen and the rise of young drivers such as Lando Norris, Daniel Ricciardo or veteran Fernando. Alonso in the colors of famous racing teams such as Mercedes, Red Bull Racing, McLaren, Ferrari… When the Fox Sports channel stopped broadcasting in Asia and Formula 1™ fans in Vietnam were afraid of not being able to enjoy the sport. In this sport, K+ will be the only unit to bring the audience the most exciting final races of 2021 and the full Formula 1™ season in 2022.
Along with the dramatic Formula 1™ races, K+ will entertain the audience with live talk shows called Speed+ produced by the brand with the participation of leading experts in the field of speed sports in Vietnam. .
K+ has officially brought Formula 1™ to Vietnamese audiences
Along with Formula 1™, MotoGP™ is increasingly popular and loved in Vietnam. This is a top class motorcycle racing event held on tracks approved by the Fédération Internationale de Motocyclisme (FIM). It is a dream tournament with spectators who are fans of famous racers such as Fabio Quartararo, Francesco Bagnaia or Joan Mir and famous racing teams like Ducati Lenovo Team, Monster Energy Yamaha MotoGP™ or Team Suzuki Ecstar…
With the exclusive broadcast, K+ will ensure that its speed-loving audiences continue to enjoy live the most exciting and competitive races of the 2021 season entering the final stage.
MotoGP™ is loved in Vietnam
However, modern sports are not only football, tennis, golf or speed racing, but martial arts, especially MMA, have also received increasing attention from fans. , and as if correctly guessing the needs of the audience, K+ Television has brought back to its sports universe the UFC – Ultimate Fighting Championship freestyle martial arts tournament.
This is the world's leading MMA freestyle tournament, which brings together the best fighters like Conor McGregor, Francis Ngannou, Israel Adesanya… and has more than 300 million fans around the planet. Finally, Vietnamese audiences also have the opportunity to enjoy the tournament exclusively on all K+ platforms from now until the end of 2025. Including 42 live UFC events per year with 12 championship events and 30 UFC Fight Night events. Along with that are the programs UFC Countdown, UFC Connected… and the highly anticipated Dana White's Contender Series Asia boxing event. Of course, the octagonal live talk show produced by K+ every month will accompany all UFC title events with the guests being famous Vietnamese boxers, trainers and martial arts experts.
The UFC is broadcast live and exclusively on K+SPORT2
Experience the most perfect "sports" feeling on K+
Thus, with the appearance of 3 "rookies": Formula 1™ racing, MotoGP™ motorcycle racing and UFC freestyle tournament, K+ TV really brought Vietnamese audiences the experience " "overwhelming sports" complete with the world's highest collection of high-speed sports today. In particular, the most attractive thing is that the broadcast hours of the three awards on K+ are very beautiful and accompanied by attractive companion programs – K+'s popular "content specialties" will help audiences get Comprehensive and in-depth look at each sport.
Mr. Manuel Rougeron, Vice President of Canal+ International Asia Pacific said: "We are delighted to bring to Vietnamese audiences three more exciting sports tournaments Formula 1™, MotoGP™ and UFC in addition to the top sports tournaments currently on the air. These are sports that attract a lot of viewers in Vietnam and around the world. The presence of these three awards will provide K+ audiences with a full sports experience with a wide range of exciting options and can be enjoyed on all K+ platforms."
As the most favorite television brand in Vietnam, K+ not only fully meets the needs of sports fans, but always cares and meets all the needs of customers of all ages with many unique entertainment content.
K+ is the most popular TV brand in Vietnam
In early October, K+ launched the children's channel K + KIDS, which broadcasts unique entertainment and discovery programs for children from 2 to 8 years old, which K+ commits to be more attractive than children's channels. international children. Besides, the restructuring and specialization of content of 4 K+ channels (K+SPORT1, K+SPORT2, K+CINE, K+LIFE) is also a testament to the continuous innovation and development of content. for all family members.
In addition, K+ also focuses on ensuring that the audience can easily enjoy these unique content anytime, anywhere with rich multi-platforms: TV, mobile devices, website and soon apps on Smart TV. With the F5 screen itself, K+ has been and always keeps its commitment to bring a new, more engaging and engaging experience to make all K+ audiences always "filled with entertainment for all" anytime, anywhere.
Equipped with a full set of K+ receivers, priced at 0 VND for all new subscribers who pay for 6 or 12 months in advance. Customers who register for 12 months will also receive a free installation fee of 200,000 VND. Besides, there is also a discount for App K+ subscribers up to 50% on weekends. Details here.
Source: http://danviet.vn/ban-quyen-phat-song-ba-giai-formula-1-motogp-va-ufc-chinh-thuc-thuoc-ve-truyen…Source: http://danviet.vn/ban-quyen-phat-song-ba-giai-formula-1-motogp-va-ufc-chinh-thuc-thuoc-ve-truyen-hinh-k-50202129109583980.htm
.