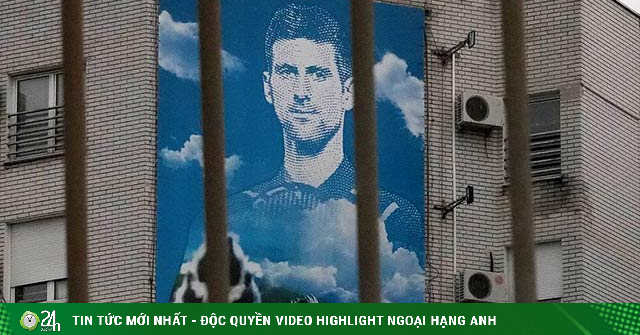 The Serbian government has sent a protest note to the embassy in Canberra to transfer to the Australian government, related to Djokovic's incident.

Serbia's Foreign Ministry attacks the Australian government
The Serbian foreign ministry said that the Serbian public "had a strong impression that Djokovic was the victim of a political stunt, and that he was lured to Australia to be humiliated".
"Novak Djokovic is not a criminal, terrorist or illegal immigrant, but he has been treated that way by the Australian authorities. This caused understandable outrage among Serbian fans and citizens," the Guardian quoted the Serbian Foreign Ministry statement.
The ministry said Serbia did not want to influence the upcoming court decision, but hoped "the authorities, in the spirit of the good relations of the two countries, will allow Djokovic to be in a better place".
Tennis Federation Australia (Tennis Australia) speaks out after allegations related to Djokovic
Tennis Australia, the organizer of the Australian Open, is accused of misinforming athletes participating in the tournament, including Novak Djokovic, about regulations related to medical exemptions.
Djokovic still receives support from many fans
Accordingly, the Australian tennis governing body knows that the government does not allow unvaccinated players to enter the country, and having been infected and recovered within 6 months is not part of the exemption regulations. except medical. However, Tennis Australia did not notify or misinform the athletes.
Faced with this allegation, yesterday, January 7, a representative of Tennis Australia officially spoke out: "We have always been consistent in communicating to our players that vaccination is the best course of action – not just the right thing to do. "The right thing to do to protect ourselves and others, but also the best course of action to ensure they can come to Australia. We categorically deny allegations that we have intentionally misled athletes."
Djokovic and his wife spoke out for the first time after being detained
The world No. 1 tennis player is still under house arrest at a hotel in Melbourne while waiting for the first hearing scheduled to take place on January 10. There were many Serbian fans gathered outside the hotel to express their opposition to the Australian government and support Djokovic. Not only that, around the world through social networking sites, many fans have also expressed their love and trust for Nole.
In front of the fans' hearts, the 9-time Australian Open champion expressed his gratitude on his personal page: "Thank you for the unending support of everyone around the world. I really appreciate it. appreciate it, and really appreciate what you guys have done for me."
This is Nole's first statement since arriving in Australia and then having his visa canceled and asked to be deported from the country.
In addition, on her personal Instagram page, yesterday (January 7), Jelena Ristic, Novak Djokovic's wife also posted a photo of her passionately embracing her husband with gratitude to many fans who have supported her. Nole in the current difficult time as he is struggling to qualify for the Australian Open 2022.
"Thanks to loved ones around the world who used their voices to send love to my husband. I am taking deep breaths to calm down and find gratitude (and understanding) in this moment for all that is happening." Jelena wrote.
Source: https://tcdulichtphcm.vn/the-thao/tin-moi-djokovic-van-bi-tam-giu-chinh-phu-serbia-cong-kich-tha…Source: https://tcdulichtphcm.vn/the-thao/tin-moi-djokovic-van-bi-tam-giu-chinh-phu-serbia-cong-kich-thai-do-cuaaustralia-c28a23408.html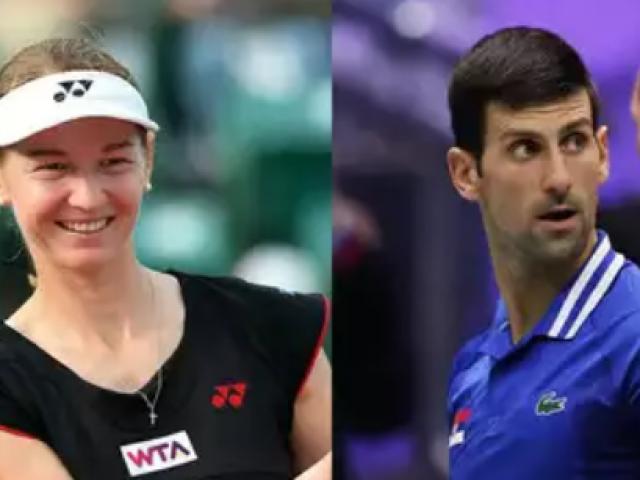 (Sports News) When Novak Djokovic's scandal has not been resolved, another player has been…
According to DA (summary) (Ho Chi Minh City Tourism Magazine)
.