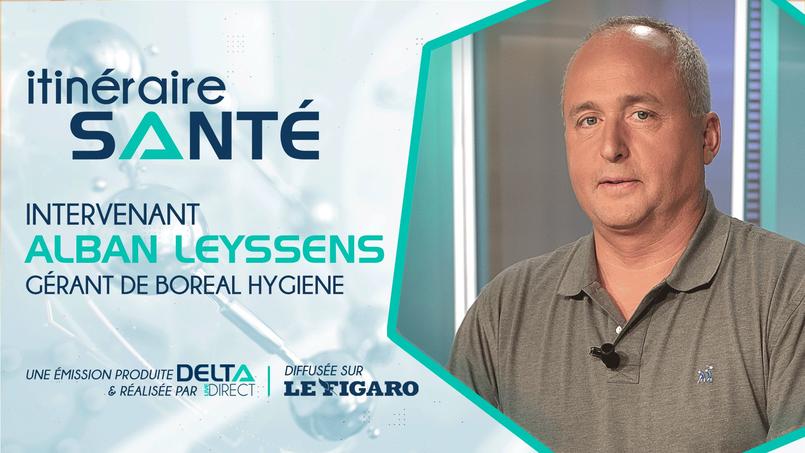 Setting up a restoration project requires taking into account various issues. Boréal Hygiène supplies all hygiene products to players in the hospitality industry. Specializing in water treatment, the company is also involved in the maintenance and monitoring of equipment.
Setting up a hotel or restaurant project requires taking into account a number of constraints and issues. The notion of hygiene intrinsic to these types of structures complicates the process of creation and daily organization. Boréal Hygiène supplies all hygiene products and equipment to players in the hospitality industry. Specializing in water treatment, the company is also involved in the maintenance and monitoring of equipment.
A CONCEPT DEDICATED TO RESTAURANTS AND HOTELS
The genesis of the project comes from an observation on the part of Alban Leyssens. He realizes that as a restaurateur, any washing problem causes its share of inconvenience. It is then necessary to contact and compare a certain number of service providers while deciphering their technical language. Beyond these recurring water treatment problems, creating your structure presupposes integrating all the players inherent in the project. The desire to satisfy your thirst for entrepreneurship can quickly become an organizational nightmare.
Alban Leyssens set up Boréal Hygiène in 2005 with the aim of providing a final solution to professionals in the hotel and restaurant industry. Based in Blanc-Mesnil, the company works with establishments in Paris and Île-de-France through the delivery and installation of its products. Boréal Hygiène takes charge from A to Z of any project requiring three areas of need:
– Water treatment,
– Material needs,
– Delivery and installation of products.
A COMPLETE SERVICE OFFER FOR CHR'S ACTORS
The strike force of the company is based on the development of a range of products with high added value and adapted to the catering industry. With real knowledge of the market and its constraints, Boréal Hygiène supports several categories of needs:
– Sale of single-use hygiene and maintenance products for restaurants,
– Sale, rental, installation, repair and maintenance of all laundry equipment,
– Development of tailor-made laundry concepts.
With more than 2000 references available, the company's catalog guarantees rapid support for the needs of its customers.
From the first meeting, the Boréal Hygiène teams carry out an audit of the establishment in order to target technical needs. The development of logistics for the delivery and installation of the expected products follows. In line with strict hygiene standards, the company delivers its business knowledge and seriousness by materializing the demands of its customers by selecting standardized and qualitative products. In no rush, Boréal Hygiène makes it a point of honor to only sell what they know how to repair. Thus, customer support remains sustainable.
AN INNATE SENSE OF CUSTOMER SERVICE BASED ON QUALITY AND RESPONSIVENESS
Today, the company employs 18 people, all divided into four specific sectors: secretarial work, delivery and preparation of orders, field and commercial monitoring as well as technical. Boréal Hygiène customers are spread around three main areas:
– 60% of restaurateurs,
– 30% of hoteliers,
– 10% of professionals from public and private communities.
The company can claim to benefit from fruitful word of mouth; 500 recurring customers adhere to this sense of quality of service. It must be said that Boréal Hygiène's responsiveness in execution enables it to face the weight of the competition. The company's primary ambition is to meet all of its customers' needs in record time. Thanks to a regular restocking of suppliers, any request made before 3 p.m. is managed the next day in line with customers' time requirements. The high quality of service meets efficiency to achieve customer satisfaction that has not weakened over the years.
AN ECO-RESPONSIBLE AND AMBITIOUS APPROACH
Boréal Hygiène's DNA is based on real environmental ethics. All the products are carefully selected:
An Ecolabel range respectful of the environment,
An Ecocert range whose raw materials come only from renewable sources,
A range of products without danger pictograms,
Partnerships with French and European suppliers,
A distribution of water treatment ensuring irreproachable quality.
In addition, the company supplements its distribution of products tailored to customer needs with automatic dosers. The latter agree to use a product wisely, and therefore to ensure better cost management.
The strong identity cultivated by Boréal Hygiène goes in the direction of a concrete expansion plan. Ultimately, the company aspires to extend its expertise throughout France, by offering more than the simple delivery of products. The company will participate in the next Ergo Cook fair in order to promote the concepts allowing to reduce musculoskeletal disorders. Always in this desire to respect the planet, Boréal Hygiène is considering the implementation of recycling of empty packaging. Ambition and hard work lead Boréal Hygiène on a positioning combining efficiency, quality, sense of service and ethics.
INSTAGRAM BOREAL HYGIENE
.