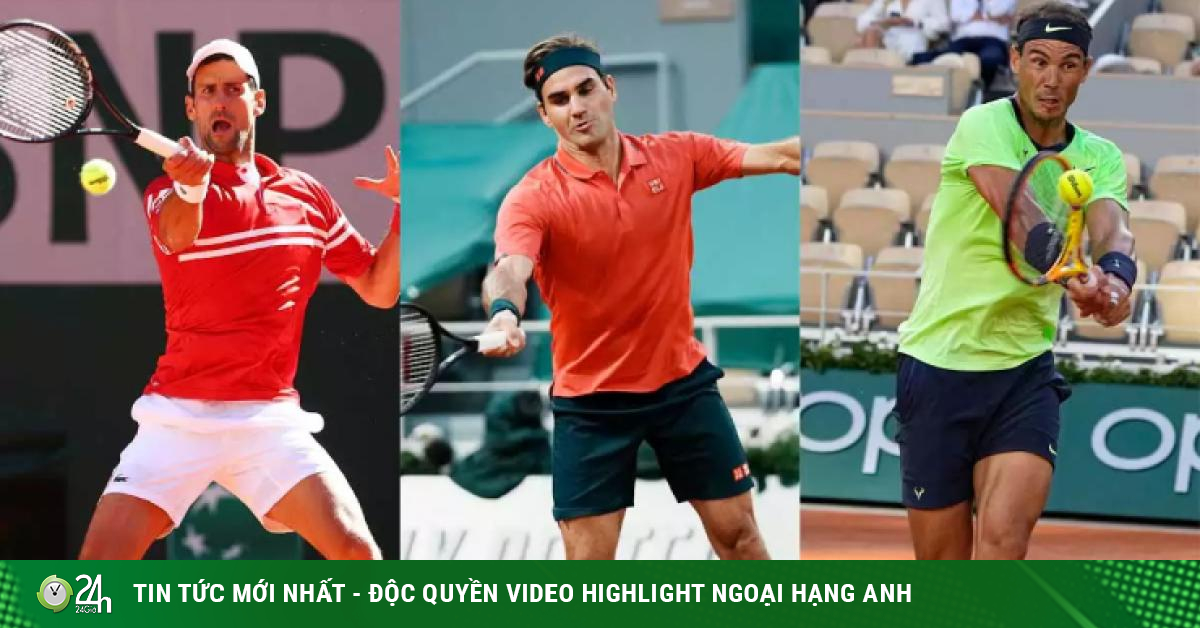 (Sports news, tennis news) Djokovic happily likens "BIG 3" to a band, what the 3 players have created is so extraordinary.

Video Nadal vs Ruud, Roland Garros 2022 final Djokovic likens "BIG 3" to musicians
In the "BIG 3" group, Rafael Nadal continues to rise in the race to win the most Grand Slams with 22 titles, 2 more than Novak Djokovic and Roger Federer. The tennis world talks about "BIG 3" as the 3 best players in the world, Djokovic visualizes him and 2 colleagues as band members.
Djokovic (left) likens Federer (centre) and Nadal (right) to musicians
When competing at Roland Garros 2022, Djokovic commented: "Roger Federer is a violin. About Rafael Nadal, I think of an electric guitar or drums. I'm a saxophone, because that's music. instrument suitable for any genre of music.
Djokovic has a reason to choose Federer as a violin, because this is an instrument that emits melodious sounds that anyone who listens to it will feel comfortable. Nadal is like an electric guitar, able to adapt to many different situations and ready to explode, as powerful as a drum set.
Currently "electric guitarist, drummer" Nadal is leading in the race to win the Grand Slam title when two colleagues playing violin and saxophone are showing signs of slowing down. It is possible that the upcoming title race will only be a competition between Nadal and Djokovic, because Federer is about to turn 41.
The group title "BIG 3" won 7 times more than the legends combined
The 22nd Grand Slam title is Nadal's personal achievement, but if you look at the number of Grand Slams that "BIG 3" has won, it is too large. The trio has now won more Grand Slam titles together than all seven tennis legends combined.
Number of Grand Slams that "BIG 3" has more than 7 tennis legends
Nadal, Djokovic and Federer will forever be remembered as three of the greatest tennis players in history. Their 62 Grand Slam titles are more than the combined Grand Slams of seven legends Pete Sampras, Bjorn Borg, Andre Agassi, Ivan Lendl, Mats Wilander, John McEnroe and Stefan Edberg.
Sampras has won 14 Grand Slam titles, his last being at the US Open in 2002. However, the American tennis player has never touched a Roland Garros trophy.
Bjorn finished his career with 11 major titles, with six of them coming at Roland Garros and five coming at Wimbledon. Agassi and Lendl both ended their careers with 8 Grand Slams, but Agassi made the most of the impression when he won all 4 Grand Slams: Australian Open, Roland Garros, Wimbledon, US Open.
Wilander and McEnroe have 7 Grand Slams each, in which the Swedish star has won every tournament except Wimbledon, the American legend has won Wimbledon three times and four times at the US Open.
The above statistics show the superiority and comprehensiveness of the "BIG 3" group because the 3 players not only won the most titles, but they all won all the titles in 4 Grand Slams.
Source: https://tcdulichtphcm.vn/the-thao/34big-334-tennis-nhu-ban-nhac-ky-dieu-tong-grand-slam-hon-7-hu…Source: https://tcdulichtphcm.vn/the-thao/34big-334-tennis-nhu-ban-nhac-ky-dieu-tong-grand-slam-hon-7-huyen-thoai-c28a33152.html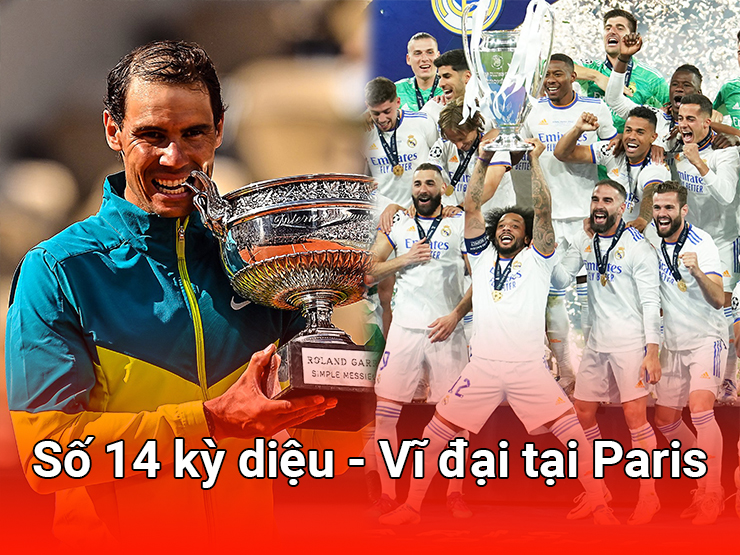 Rafael Nadal has equaled Real Madrid's record of Champions League wins with his 14th Roland Garros title.
According to the National Assembly (Ho Chi Minh City Tourism Magazine)
.