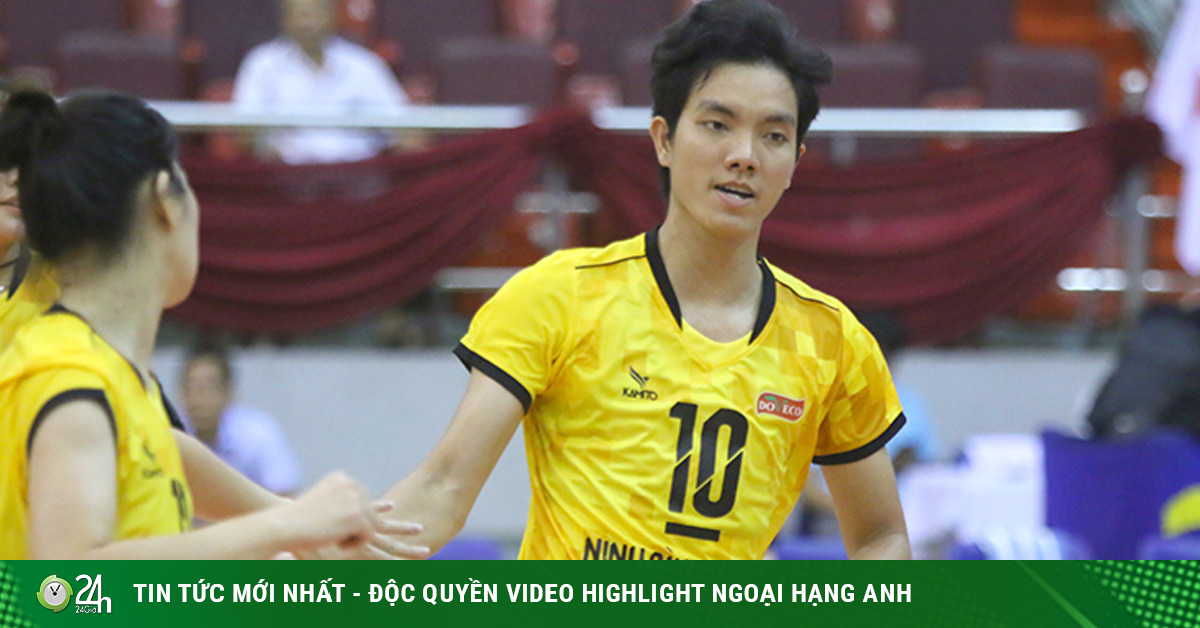 (Sports news, volleyball news) Bich Tuyen has shared about the path of pursuing sports as well as enjoying the highest salary in the Vietnamese volleyball village today.

Nguyen Thi Bich Tuyen is the most outstanding female cross-match partner in Vietnam today. With a height of 1m88 and "thunderbolt" hits, the athlete born in 2000 always has an extremely respectable scoring performance in the matches of Ninh Binh Doveco Club. Even Bich Tuyen made an unprecedented feat when scoring 61 points in a match against Than Quang Ninh in April this year.
Bich Tuyen said that her "terrible" salary helps her have a stable economic source and help her family
Bich Tuyen's score surpassed the previous world record set by Cuban male athlete Leonardo Leyva (59 points) in the match between Samsung Blue Fangs Club (Korea) and Osaka Blazers Sakai in 2013.
However, her record was not recognized because the Vietnam National Volleyball Championship is not a League tournament, nor does it belong to the International Volleyball Federation (FIVB).
Especially if not counting the owner Thanh Thuy who went to Japan to compete, Bich Tuyen is the athlete who is enjoying the highest salary in the Vietnamese volleyball village. Accordingly, the Vinh Long villager is enjoying a salary of up to VND 50 million/month, not including bonuses. This is also the salary that Vinh Long Television Women's volleyball team paid to Bich Tuyen before transferring the team back to Ninh Binh.
The schedule of training and competition is dense, Bich Tuyen has to go home once every 7-8 months
Despite receiving a "huge" salary, few people know that Bich Tuyen lives a very simple life and hardly spends much. When she was still wearing Vinh Long's shirt, the 22-year-old female athlete, every time she received her salary, asked the head coach's permission to take a day off from practice to bring back the money for her mother to keep, because she did not know what to spend the money on. Even when going to play far away, Bich Tuyen only keeps a small amount of money to spend when the cost of hotels and meals has been paid by the club.
"Currently, due to the dense tournaments and practice, I usually only return home once every 7-8 months. Volleyball gives me a stable economic source to help my parents, "confided Bich Tuyen.
The female captain of Ninh Binh Doveco said that she is an extremely sports enthusiast. In addition to volleyball, she also enjoys soccer, badminton and table tennis. Bich Tuyen said that if she no longer pursues volleyball, she will try her hand at business.
Bich Tuyen said she will try her hand at business when she no longer plays volleyball
At Sea Games 31 in mid-May this year, Bich Tuyen played impressively in the match against Thailand. After witnessing her performance, Thai fans posted a request to check the gender of the athlete wearing the number 10 shirt.
A Thai reporter named Prechachan Wiriyanupappong made a public post shortly after, apologizing for calling Bich Tuyen a man during the match.
Even the homepage of the Asian Volleyball Federation has an article apologizing to Bich Tuyen because the Federation's reporter used the wrong word about Bich Tuyen. Specifically, reporter Preechachan Wiriyanupappong used the word "man like", which means like a man, to talk about Bich Tuyen.
Sharing about the above story, Bich Tuyen said that she did not pay much attention to this, but just wanted to practice with her teammates to practice and compete well, to improve her performance in the upcoming tournaments.
At the last national championship in 2022, Bich Tuyen and her teammates reached the top 4 finals, after losing to Duc Giang Hanoi Chemicals in the semi-finals.
"In my opinion, the last tournament was quite successful with a team that still had many new members and did not have the best cohesion like us. Personally, I'm still pretty limited technically. I think I need to improve more," shared Bich Tuyen.
Source: https://tcdulichtphcm.vn/the-thao/bich-tuyen-1m88-luong-khung-nhat-lang-bong-chuyen-vn-ke-chuyen…Source: https://tcdulichtphcm.vn/the-thao/bich-tuyen-1m88-luong-khung-nhat-lang-bong-chuyen-vn-ke-chuyen-xai-tien-ra-sao-c28a36255.html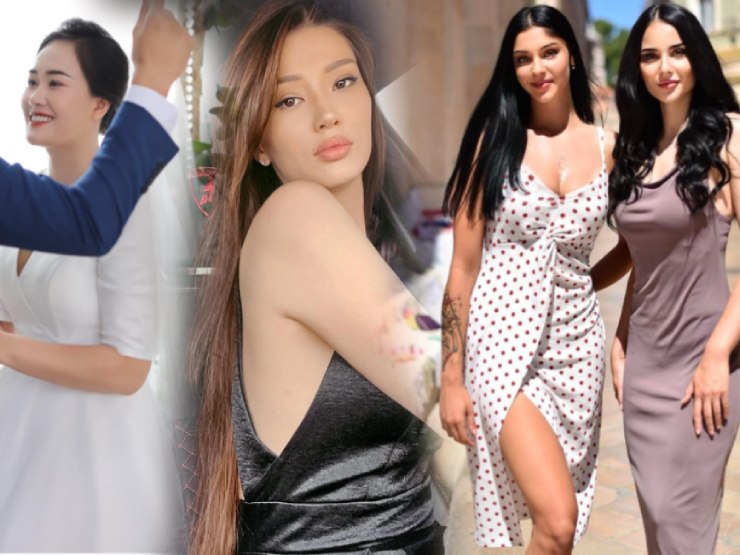 (Sports news – volleyball news) The volleyball beauties of Vietnam and the world make fans stand still because of their beauty and talent.
According to Le Phong (Ho Chi Minh City Tourism Magazine)
.