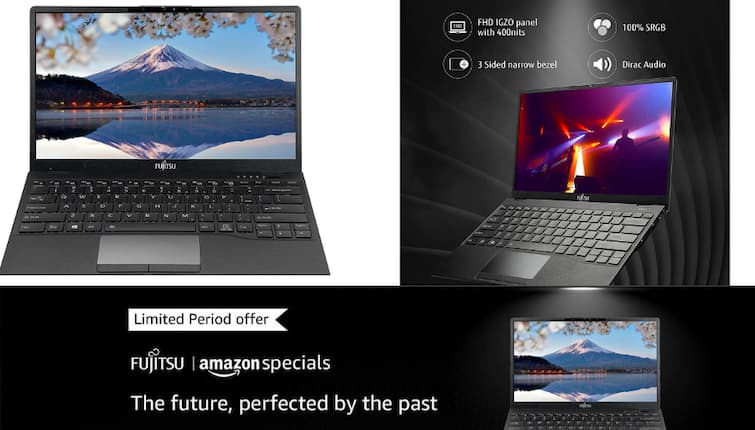 Amazon Offer On Fujitsu Laptop: Amazon has taken the most exclusive offer on Fujitsu's 13.3-inch laptop. This excellent configuration laptop is powered by the latest technology and has a sleek and lightweight design. The MRP of this laptop is more than 44% off and then there is an exchange bonus of up to 20 thousand. Check out the deals and configuration of this Fujitsu laptop
Link For Amazon Deals and Offers
Fujitsu UH-X 11th Gen Intel Core i5 13.3″ (33.78cm) FHD IPS 400Nits Thin and Light Laptop (8GB/512GB SSD/Win10/Office/Iris Xe Graphics/Backlit Kb/ Fingerprint Reader/Black/878gms), 4ZR1D67595
In the exclusive deal of laptops, Amazon has taken out a deal on laptops less than 14 inches in size from the popular Japanese brand Fujitsu. The price of this laptop is 1,07,190 but it is available in the deal for only Rs 59,990. Flat more than Rs.47,000 off on this laptop. There is an exchange bonus of up to Rs 18,200 on this laptop. Although this value depends on the condition of your old laptop. This phone also has the option of No Cost EMI with American Express and Yes Bank credit cards, in which you can pay its price in installments every month without paying interest and also get instant cashback of up to Rs 1500
Buy Fujitsu UH-X 11th Gen Intel Core i5 13.3″ (33.78cm) FHD IPS 400Nits Thin and Light Laptop (8GB/512GB SSD/Win10/Office/Iris Xe Graphics/Backlit Kb/ Fingerprint Reader/Black/878gms), 4ZR1D67595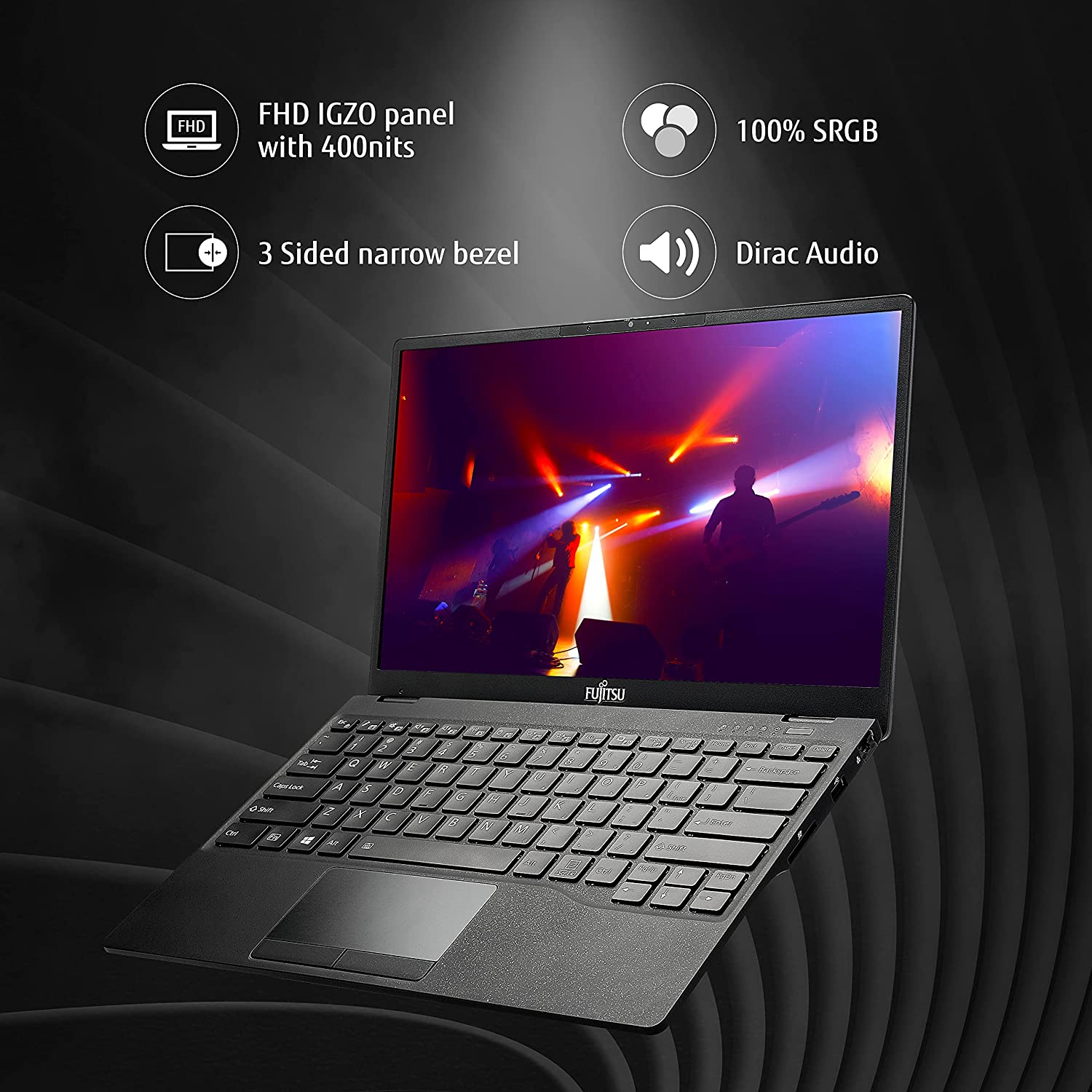 Specification– Less than 14 inches This laptop has 11th Gen Intel Tiger Lake Core i5-1135G7 processor. Connectivity options include Wi-Fi, Bluetooth, 1 Audio/Microphone combo, 2 USB 3.2 Type-C ports, 2 USB 3.2 Type A ports, , HDMI, Ethernet RJ-45, SD. The laptop has Windows 10 Home with Light Time Validity and free upgrade to Windows 11. It has pre-installed MS Office Home. The laptop has 8GB RAM LPDDR4X-4266 and 512GB SSD storage. This laptop has been given Intel Iris Xe Integrated Graphics. The display of the laptop is very stylish and small. This is just a 13.3-inch Full HD display with technology like IGZO Panel, Anti-Glare, 100% Srgb.
Very sleek design and lightweight, this laptop also has Backlit Keyboard, Fingerprint Reader built in Power Button. Its battery can last up to 11 hours on a single charge. And it has quick charging so that this laptop gets 50% charged in just 30 minutes. The laptop has an in-built HD Camera and Privacy Shutter. There is Stereo Speakers and Dirac Audio for sound. This laptop comes with Adapter and Power Cord as well as comes with a full 2-year warranty.
Buy Fujitsu UH-X 11th Gen Intel Core i5 13.3″ (33.78cm) FHD IPS 400Nits Thin and Light Laptop (8GB/512GB SSD/Win10/Office/Iris Xe Graphics/Backlit Kb/ Fingerprint Reader/Black/878gms), 4ZR1D67595
Disclaimer: All this information has been taken from Amazon's website only. For any complaint related to the goods, you will have to contact by going to Amazon. ABP News does not confirm the quality, price and offers of the products mentioned here.
,