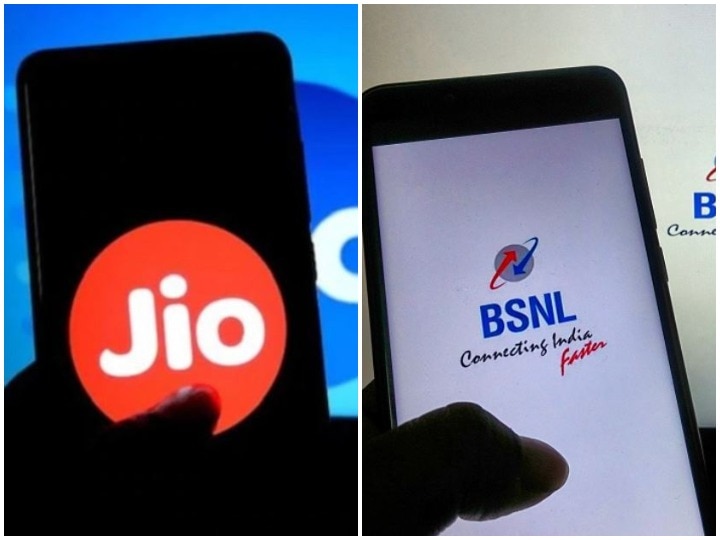 Nowadays people spend more time on mobile, from office to online shopping, from watching movies to watching matches, everything is being done from mobile. After the corona epidemic, people are very busy on mobile. In this case, the Internet is also used fiercely. Due to office work, sometimes 2 to 3GB of mobile data is spent when it is not known. If you are also worried about the loss of your mobile data then 5GB daily data plan will be best for you. Telecom companies are coming with such premium plans in which you get 5GB of daily data. Let us know which are the best plans.
BSNL's 5GB Daily Data Plan
Telecom company BSNL is offering you a plan with 5 GB data daily for Rs 599. The validity of this plan is 84 days. In this plan, you can use data on 2G, 3G network, in addition, if you use 4G network, you will still get data benefit. However, currently BSNL's 4G network is in select circles only. You also get the benefit of calling and SMS in this plan. The plan offers unlimited calling benefits with 250 minutes of daily calling. Apart from this, daily 100 SMS is available. In this plan, free subscription of Jing app is also available.
Jio's 84-day 6GB data plan
Jio gives you 84 days of validity and 6 GB data in a prepaid plan of Rs 329. In this plan, you will also get unlimited voice calling and free subscription of live apps. You get 1000 SMS in total for 84 days. This is a much cheaper plan in the 84-day plan in the market. Apart from this, Vodafone and Airtel have also brought such plans in which you get 5 to 6GB data daily.
5GB data in Vodafone 599 plan
In Vodafone's Rs 599 plan, you are getting the benefit of extra data offer. The validity of this plan is 84 days. In this, you get the facility of daily 1.5 GB data, 100 SMS and unlimited voice calling. Apart from this, you will get the benefit of extra 5 GB data by recharging with MyVi app. This plan is part of Vodafone Idea's Weekend Rollover offer.
.