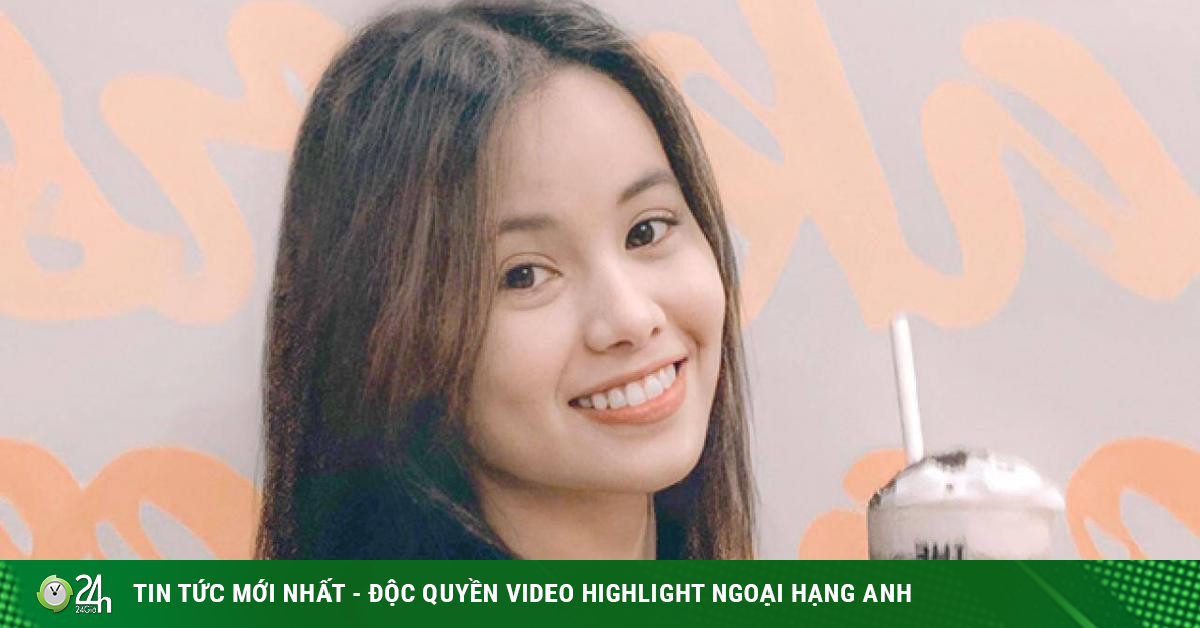 Monday, March 15, 2021 00:02 AM (GMT + 7)
Born from basketball, but female athlete Do Thi Anh Nguyet succeeded again after switching to archery.
Do Thi Anh Nguyet is one of the outstanding athletes of Vietnamese archery
It only took her 2 years to train her bow and arrow to shine with the SEA Games gold medal and win tickets to the Tokyo Olympics. Behind that feat is an interesting story.
"Let's try it out"
Up to this point, Vietnam Sports only won 5 tickets to the Tokyo 2021 Olympic Games and two of them came from archery. More specifically, archer Do Thi Anh Nguyet comes from a basketball player. Nguyet only takes 2 years to shine in a new subject, completely different in nature and movement.
"
Archery has forged me the persistence, a static state to know how to face many problems and challenges in life. I always try to keep my composure in every breath to persevere to the last arrow.
Archer Do Thi Anh Nguyet
"
The female archer from Hung Yen said that during high school, she was very fond of sports and played well in many subjects, so the score of PE was always at the top of the class. But when it comes to passion, she is the most passionate about basketball.
"Every day after school, I would go to the corner of the school yard to throw ball with a few friends, many nights before going home," Nguyet said.
Seeing that the student was a bit gifted, when the coaching team of the Hanoi Senior Athlete Training Center returned to recruiting troops, the education teacher immediately introduced Nguyet.
The girl with a slim and agile body convinced coach Dao Van Kien, Head of the volleyball – basketball department right from the run, the first pitch. But the family did not want his daughter to go far away, so Mr. Kien had to come home many times to do a work of thought. After his father's nod, from July 2016, Nguyet broke up with his family and went to Hanoi to practice sports alone.
In the first days of entering a professional environment, the native girl often faced muscle aches, with physical training sessions so tired that she did not want to breathe.
"Sometimes when I was practicing, my arms and legs felt like I wanted to leave because of too much movement. At that time, in my mind, I also came up with the intention of taking leave to go home to continue studying culture. However, if I come back, I don't know how to tell my father, so I try to press my stomach, "Nguyet said.
Then the getting acquainted period passed, Nguyet gradually caught up with the intensity of practice and demonstrated her ability in the Hanoi youth basketball team. But the sudden turning point of her career surprised her. The basketball coaches found that the students were more suitable and more promising if they followed … archery. From here, she was introduced to the archery team.
Saying so, but the girl born in 2001 had to struggle with her thoughts a lot because she completely could not imagine what archery was like. Once again, she had the thought of asking to go home but was encouraged by her teachers and teachers, so she clicked her tongue "let's try it".
It was that click of the tongue that helped the Vietnamese archers not miss a natural talent. Even the insiders themselves could not have expected that he would adapt so quickly to the new subject.
"Basketball requires constant movement and archery requires absolute static, just a strong breath will damage the arc. Up to now, I still do not understand why I can play archery, perhaps a predestined relationship, "Nguyet shared.
Thanks to the guidance of the teachers, she was again led by her experienced elder sister Loc Thi Dao, the female archer from Hung Yen has made constant progress. Only after about 2 years of archery, she won the Olympic ticket when she won the bronze medal for the 2019 Asian Championship.
Next, at the first time at the SEA Games, she also excelled in having a gold medal for the female team-mate with 1 string. Nguyet Bao, everything is like a real dream.
Coach Ngo Hai Nam of the Vietnamese archery team, who is also the lead Nguyet from the moment she started this sport, said he was not too surprised by the student's success.
"Moon comes to archery when it has a good physical foundation, a very important factor in sports. In addition, basketball and archery, although far from different in nature, have one thing in common: the need for strong legs, strong arms and skill Nguyet ensures these two requirements, plus a strong will and ability to concentrate, so she has a very good promotion, "Mr. Nam said.
Like independent life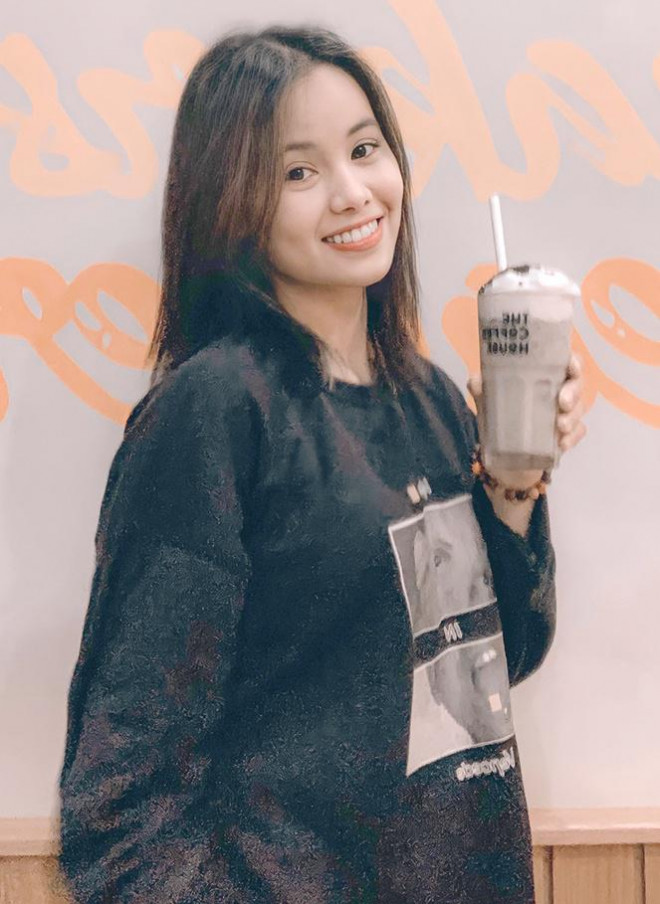 Anh Nguyet has a pretty face
In addition to talent, Do Thi Anh Nguyet also impresses with her beautiful appearance, white skin. Many people must think she was born into a well-dressed, well-dressed family since childhood.
But on the contrary, the SEA Games champion's life is very difficult. Her mother died early leaving father and daughter dependent on each other. Her childhood memories are of meals with only two people.
"Dad is a freelancer, his income is erratic, so everything must be saved. I also do not dare to ask for much but only know to try to become the pride of my father and I have done it, "Nguyet said.
Normally, in difficult times, people often exhibit special qualities in order to adapt and survive. The golden girl of Vietnamese archery is no exception. Her mother died early, so she had a sense of independence since she was still sitting in school. This helps her not be too surprised when she embarks on a sports path that requires very high independence.
"Many of you, when you first practice sports, miss home so you cry a lot. I also miss home, but I don't cry, but turns nostalgia into a driving force to always move forward. I remember like the time I shot the first arrow, it felt very special, both regretful and excited. I regret not being able to do it perfectly but I am excited because I saw the arrow flew forward ", Nguyet confided.
"I feel like an arrow, when I got out of the bow, I just rushed to the destination, I couldn't stop, so I conceived both in life and work, what to do when making a decision without regrets. ", The 20-year-old athlete confided.
Strong, independent from a young age, she hopes that her future life will not depend on anyone, including her partner. "I want to take control of my life, to make decisions for myself. Hope I will find a partner who can understand and support me, "said archer born in 2001 with a laugh.
Since being attached to archery, Nguyet told her to have a special friend, that is a bow weighing more than ten kilograms.
"Every day for two training sessions, I raise my bow and shoot a few hundred times, so my attachment is no different from a body part. Every time there is a fault or a broken bow that needs repairing, I myself feel quite restless. It seems that there is some invisible connection between us, "Nguyet said.
When asked about the plan in 2021, the golden girl archery Vietnam shared: "At this point there is no specific mission, the Olympic arena can not even determine whether there is an organization or not, but I still training effort to be ready to fight at any time ".
About Do Thi Anh Nguyet
Born on January 16, 2001 in Van Lam, Hung Yen. In 2016, joined the Hanoi Senior Athlete Training Center, practiced basketball. In 2017, move to archery practice. Outstanding achievements: 2019 Asian bronze medal with 1 string with tickets to the Tokyo Olympics; Gold medalist female team member with 1 string SEA Games 30.
Source: https: //www.baogiaothong.vn/nu-cung-thu-xinh-dep-va-hanh-trinh-2-nam-gianh-ve-du-olympic-d498914 …Source: https://www.baogiaothong.vn/nu-cung-thu-xinh-dep-va-hanh-trinh-2-nam-gianh-ve-du-olympic-d498914.html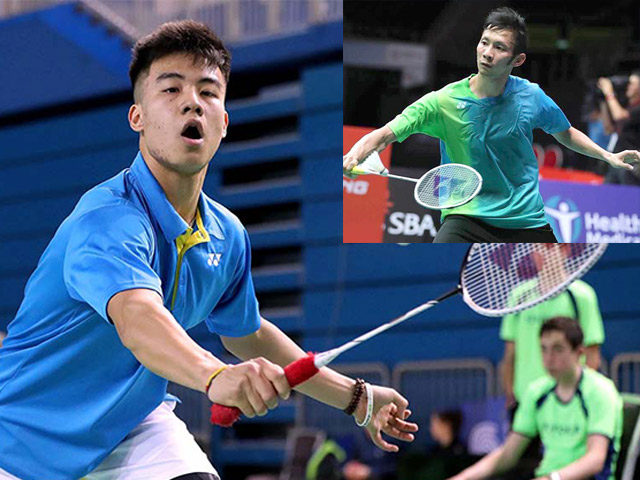 (Sports news, badminton news) Not only standing close to Tien Minh on the world rankings, Vietnamese-Vietnamese tennis player 20 years old …
.