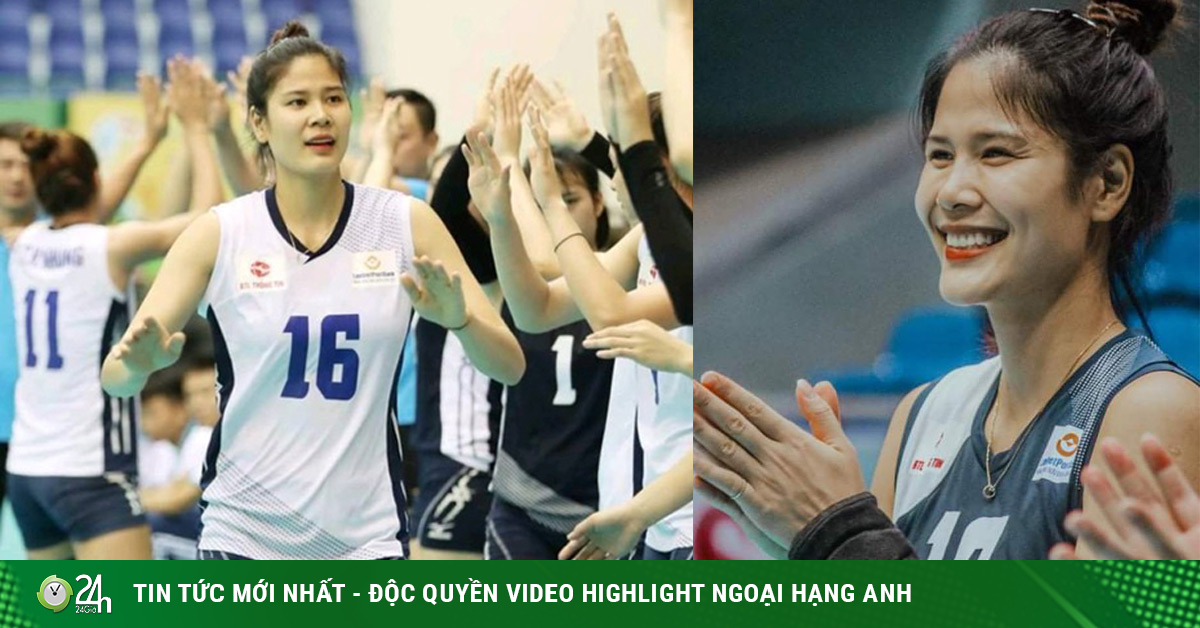 (Sports news, volleyball news) Assistant Bui Thi Nga marked her return from injury with an impressive performance that helped BTL Information FLC enter the final of the 2021 National Championship.

Bui Thi Nga and her teammates beat Ninh Binh Doveco to enter the final
In the second half of the semi-final match between BTL Information FLC and Ninh Binh Doveco within the framework of the national championship 2021 taking place on the afternoon of November 22, the host girls of Ninh Binh suddenly flourished, leading 11- 10, despite losing in the first half.
Bui Thi Nga makes an impressive comeback, contributing to "locking" Bich Tuyen of Ninh Binh Doveco to help BTL Information reach the final
At this time, coach Pham Minh Dung suddenly threw Bui Thi Nga into the field. The famous national team's assistant quickly shined when he continuously brought back valuable points for BTL Information, including many successful blocking situations against Bich Tuyen's smashes.
When the match struggled, Bui Thi Nga had a good coordination with Linh Chi's two pass to bring about a dramatic victory of 26-24, giving the home team a 2-0 lead. The assistant, born in 1994, continued to contribute in the remaining half to bring the final victory 3-0 for BTL Information and bring this team to the national final for the third time in a row.
The 1m87-tall assistant is an important pillar of the club and the national team
Bui Thi Nga's return and shine after nearly a year of injury is a very happy signal for volleyball fans because she is an important fulcrum of the club and the national women's volleyball team, an assistant who is supported by the team. considered the best of the current national team.
Possessing a height of 1m87 with a bounce and a barrier of approximately 3m, Bui Thi Nga is considered as one of the 3 girls with the "dinosaur" height of the Vietnamese women's volleyball village, along with Tran Thi Thanh Thuy (1m93) and Tran Thi Thanh Thuy (1m93). Nguyen Thi Bich Tuyen (1m88).
Talented and beautiful like the athlete born in 1994 is still single because it's hard to find a boyfriend of the same height
Worth mentioning, right from the age of 14, the girl born in 1994 has a height of up to 1m74 with many qualities and perfect indicators for volleyball such as weight, wrist length, momentum, bounce…
It was this that helped her quickly get accepted into Information's training camp right after applying, even though she had never practiced volleyball before. Even Nga's decision to join the volleyball team was thanks to the persuasion of her teacher. When she joined the team, Nga continued to surprise the coaches with her rapid professional progress, with one teacher comparing her to "practicing for a year is equal to other people practicing for 2-3 years".
She is considered by her friends to be gentle, gentle and innocent
Having joined the national team at the age of 18, Bui Thi Nga has improved more and more to gradually become the leading pillar of the team. Currently, the father of Ninh Binh has a huge collection with more than 30 individual and collective titles, large and small. She is considered the "ace" in the goal of winning the medal of the Vietnamese women's volleyball team at the 31st SEA Games next year.
It is worth mentioning that although talented, beautiful, charming and considered by friends to be a girl who is both gentle, gentle, carefree and innocent, Bui Thi Nga is currently single. The beauty of volleyball village thinks that her height is too "terrible" making it difficult for her to find a boyfriend.
Bui Thi Nga's comeback after nearly 1 year of injury will definitely make BTL Information much stronger
In her spare time, she enjoys photography, traveling and researching fashion. Besides the goal with BTL Information FLC to successfully defend the national championship in 2021, Bui Thi Nga said that she has more and more goals for the master's exam in sports management.
Surely the return of Bui Thi Nga after nearly 1 year of injury will be an impressive addition to BTL's strength. here on the evening of December 24.
Source: https://tcdulichtphcm.vn/the-thao/phu-cong-xinh-dep-bui-thi-nga-1m87-khoa-bich-tuyen-noi-lo-khon…Source: https://tcdulichtphcm.vn/the-thao/phu-cong-xinh-dep-bui-thi-nga-1m87-khoa-bich-tuyen-noi-lo-khong-ngo-vi-qua-cao- c28a22350.html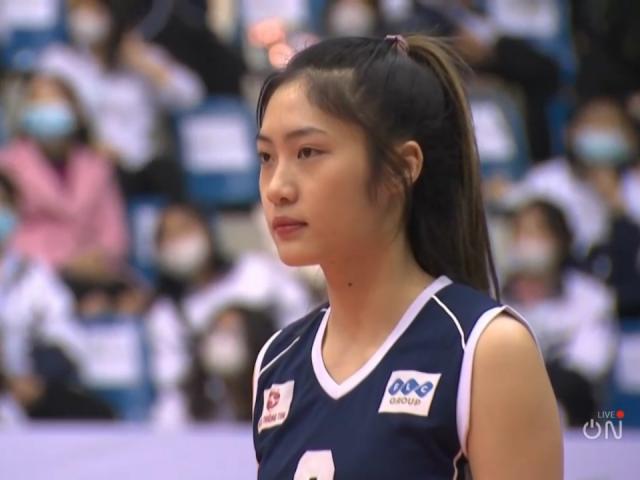 (Sports news, volleyball news) Viet Huong and her teammates had a convincing victory against the host girls…
According to Le Phong (Ho Chi Minh City Tourism Magazine)
.