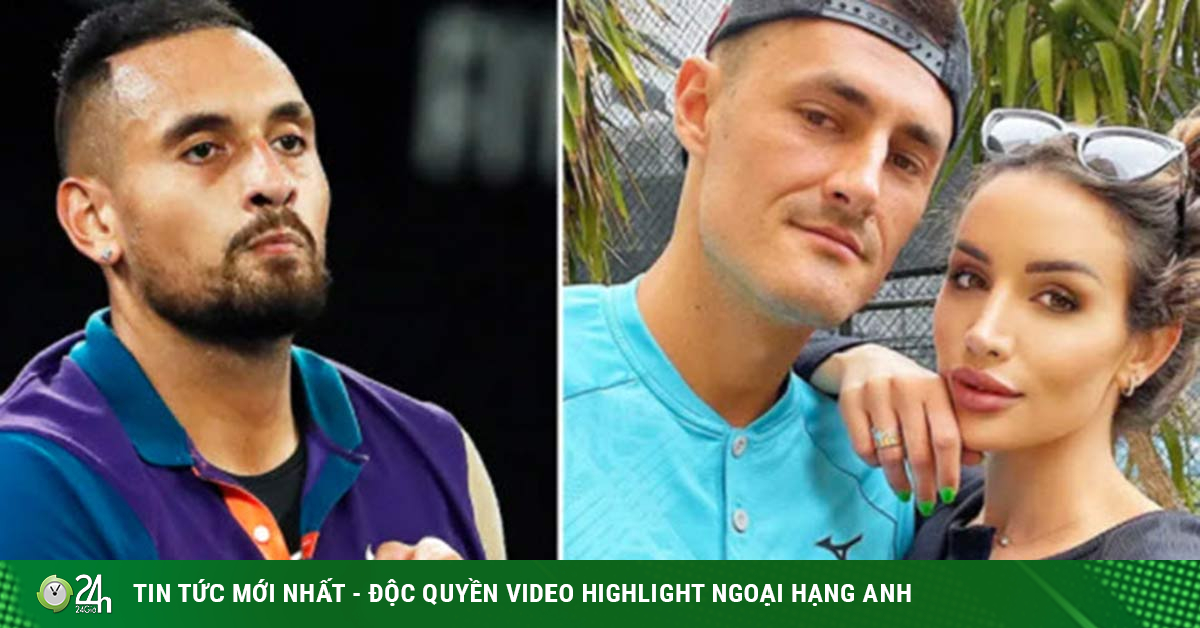 (Sports news) Nick Kyrgios, a talented Australian tennis player, has just voiced concern about his unruly best friend Bernard Tomic's absence at the upcoming Australian Open despite assessing the talent of his fellow star. This is no less than the "Big 3" group Federer, Nadal and Djokovic.

Video of impressive ball moves of sassy Australian player Bernard Tomic:
Besides Nick Kyrgios, Bernard Tomic is also a famous tennis player who is the "proof horse" of Australian men's tennis in particular and the world of felt ball in general. These two "bad boys" players are even close friends outside the court.
Bernard Tomic (left) and close friend Nick Kyrgios are two famous bad boys of Australian men's tennis
Talking about his close relationship with Tomic, Kyrgios told The Age: "I am probably one of the rare people in Australian tennis who still supports him (Tomic) many times. I have done many things for him, my family and my brother have also carried him."
Bernard Tomic is currently ranked 260th on the ATP rankings and with that singles ranking, if the Australian Open 2022 organizers did not grant a special ticket for the host player, the sassy guy who used to quarrel with the scene. may be absent from the Grand Slam tournament taking place from January 17-30 next year in Melbourne (Australia).
"I am not sure if we will face each other next summer (referring to the Australian Open 2022, when Australia (in the southern hemisphere) enters summer). But I don't think he will be in the tournament that summer. I haven't seen his name anywhere and I don't know what tournament he's going to play in," Kyrgios said of Tomic.
Not long ago, on his personal Instagram page, Tomic made remarkable reviews about his close friend Kyrgios, but he also did not forget to promote his own talent.
"Obviously Nick (Kyrgios) is a good player, maybe he's in the top six or seven of the best serveers in the world. And of course, I beat him at the Kooyong Classic 2019 with a score of 6-3, 6-4. Since I've trained with Nick many times, the positions he usually serves or his playing style can't bother me," Tomic raised his voice.
When asked by fans if at his peak, he or Kyrgios was better, Tomic admitted: "Still me".
Recently, Kyrgios said on Instagram "against" the arrogant words from Tomic: "At a performance tournament, it is true that he beat me once. But does he claim to be better than me? I'm the one with more titles."
"I think BT (abbreviated to Bernard Tomic) doesn't have any big problems with its name when it comes to opponents, even if it's Rafa (Nadal), Federer or Djokovic. But to say he plays better than me is an exaggeration."
According to Kyrgios, if he plays properly, Tomic can play on par with Nadal, Federer or Djokovic
"However, we all know what BT is capable of and I wish him all the best. I'm not a jealous person, I want success for everyone. So, BT, we know what you're capable of, show it to everyone!", Kyrgios told Tomic.
Source: https://tcdulichtphcm.vn/the-thao/trai-hu-kyrgios-danh-gia-tomic-khong-he-ngan-federer-nadal-va-…Source: https://tcdulichtphcm.vn/the-thao/trai-hu-kyrgios-danh-gia-tomic-khong-he-ngan-federer-nadal-va-djokovic-c28a22822.html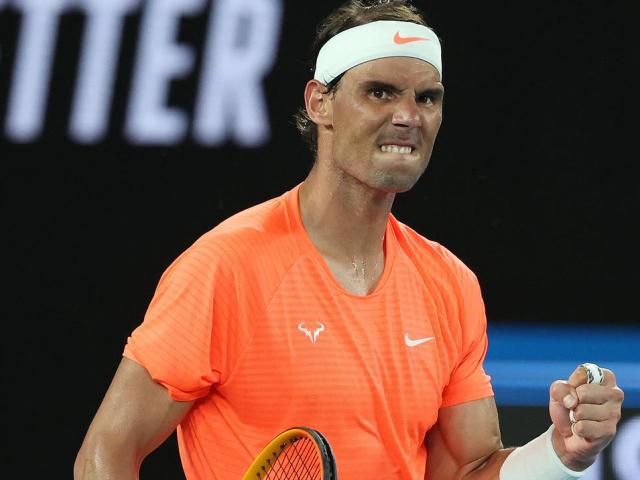 (Sports News) There have been positive signals that Rafael Nadal can fully attend the Australian Open after winning…
According to Dang Duc (Collected from Tennis World USA) (Ho Chi Minh City Tourism Magazine)
.