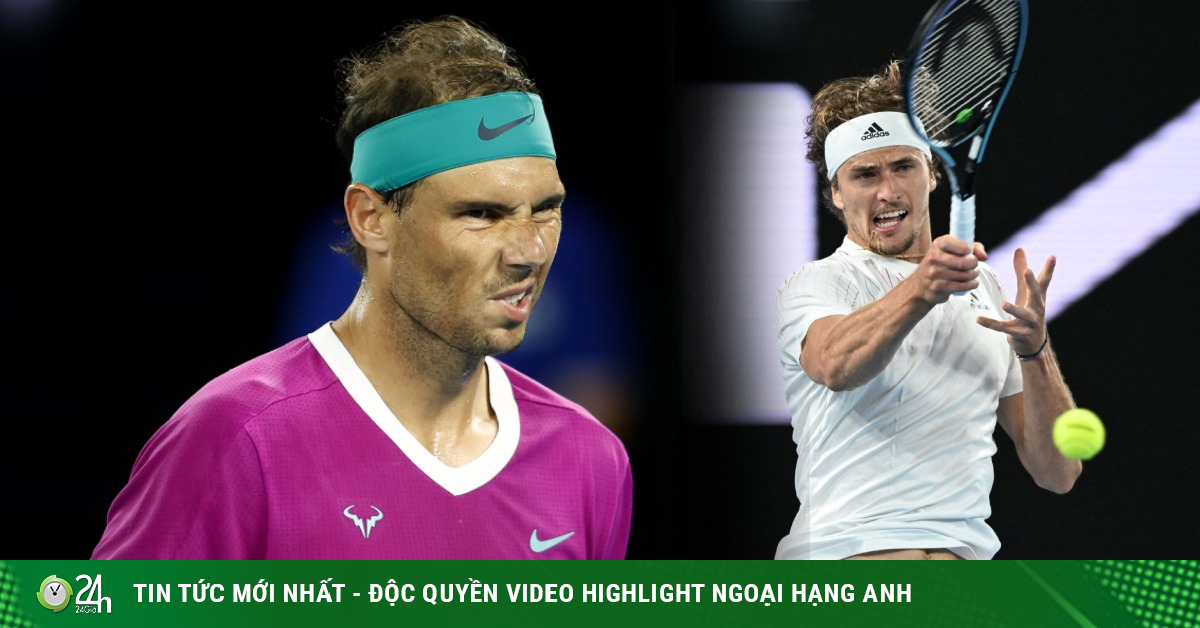 (Sports news, tennis news) While Nadal encounters "phenomenon" Mannarino, Zverev and Berrettini also promise to experience a difficult match in the fourth round of the Australian Open.

Nadal beat Khachanov in round 3 * The Mannarino – Nadal match will be reported live, please watch!
Adrian Mannarino – Rafael Nadal: Around 10:00am, round 4 of men's singles
Nadal's journey to conquer the Australian Open 2022 is going relatively flat. After an easy victory in round 1 and round 2, "Gaur" only had a little difficulty when defeating 28th seed Karen Khachanov in 4 sets.
Although he was only seeded 6, Nadal showed that he still had the qualities of a champion, ready to compete fairly with any player.
Nadal's opponent is this year's Australian Open "phenomenon", Adrian Mannarino. At the age of 33, the French tennis player is "reviving" strongly when defeating younger and higher ATP-ranked opponents including James Duckworth (49th), Hubert Hurkacz (10th seed), Aslan Karatsev (No. seed number 18).
With his outstanding bravery and class, whether Nadal can stop Mannarino's miraculous journey or become the next "victim" after Hurkacz, Karatsev.
Alexander Zverev – Denis Shapovalov: Around 11am, men's singles fourth round
Zverev is a rare player who has reached the fourth round without losing a set, but the opponents the third seed has faced are not too strong. So the encounter with the 14th seed, Shapovalov is an opportunity to test his true ability.
The past head-to-head record is in favor of Zverev with 4 wins after 6 matches. However, 2/3 of the last encounter, the victory was in favor of Shapovalov. That shows that this match promises extremely unpredictable.
Pablo Carreno Busta – Matteo Berrettini: Around 16:30, men's singles fourth round
Contrary to other seeds, Berrettini entered the fourth round of the Australian Open with difficulty, even taking up to 5 sets to defeat Carlos Alcaraz in the previous round (the first 2 matches took 4 sets to win). However, Berrettini's rival, Pablo Carreno Busta, is no better.
In all 3 matches against opponents who are not seeded, the Spaniard has gone through at least 1 series of tie-breaks, even taking up to 4 or 5 sets to win. Any mistake will cost Berrettini or Carreno Busta in the upcoming match.
Ashleigh Barty – Amanda Anisimova: Around 3pm, women's singles round 4
Playing at home, Ashleigh Barty showed the right level of the No. 1 seed in women's singles with "destructive" victories to advance to the 4th round. In the context of strong players falling one after another, Barty became more and more. filled with the opportunity to advance to the final, even to win the Australian Open for the first time in his career.
Anisimova is not seeded, but the 20-year-old tennis player is continuously creating an extraordinary feat. She brilliantly defeated the 22nd seed Belinda Bencic and made Naomi Osaka the former queen. Can Anisimova's youth prevent the "storm" of Barty from sweeping the Australian Open 2022?
Also in the fourth round of men's singles, 17th seed Gael Monfils faced 77th ATP player, Miomir Kecmanovic at 14:30.
In the women's singles, the 8th seed Paula Badosa faced Madison Keys in the earliest match on January 23 (7am). At 8:30 a.m., fourth seed Barbora Krejcikova faced 24th seed Victoria Azarenka, a two-time Australian Open champion in 2013 and 2014.
Meanwhile, 5th seed Maria Sakkari meets 21st seed Jessica Pegula at 9am.
Source: https://tcdulichtphcm.vn/the-thao/truc-tiep-australian-open-ngay-7-nadal-dau-34ngua-o34-zverev-g…Source: https://tcdulichtphcm.vn/the-thao/truc-tiep-australian-open-ngay-7-nadal-dau-34ngua-o34-zverev-gap-kho-c28a24316.html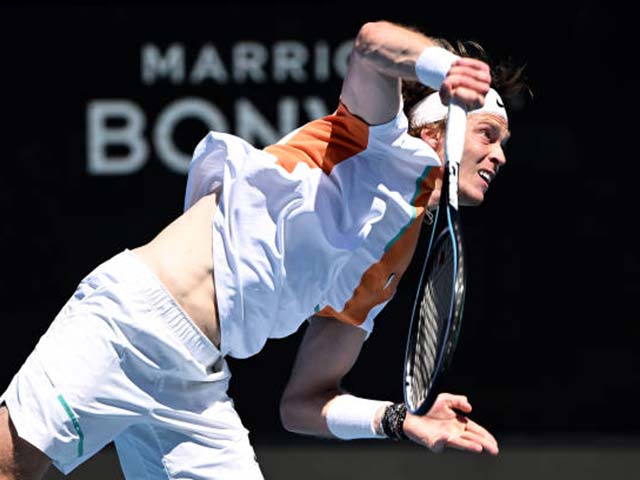 (Tennis news) Efforts to rise up in the final sets could not help Rublev turn the situation around against Cilic.
According to Do Anh (Ho Chi Minh City Tourism Magazine)
.