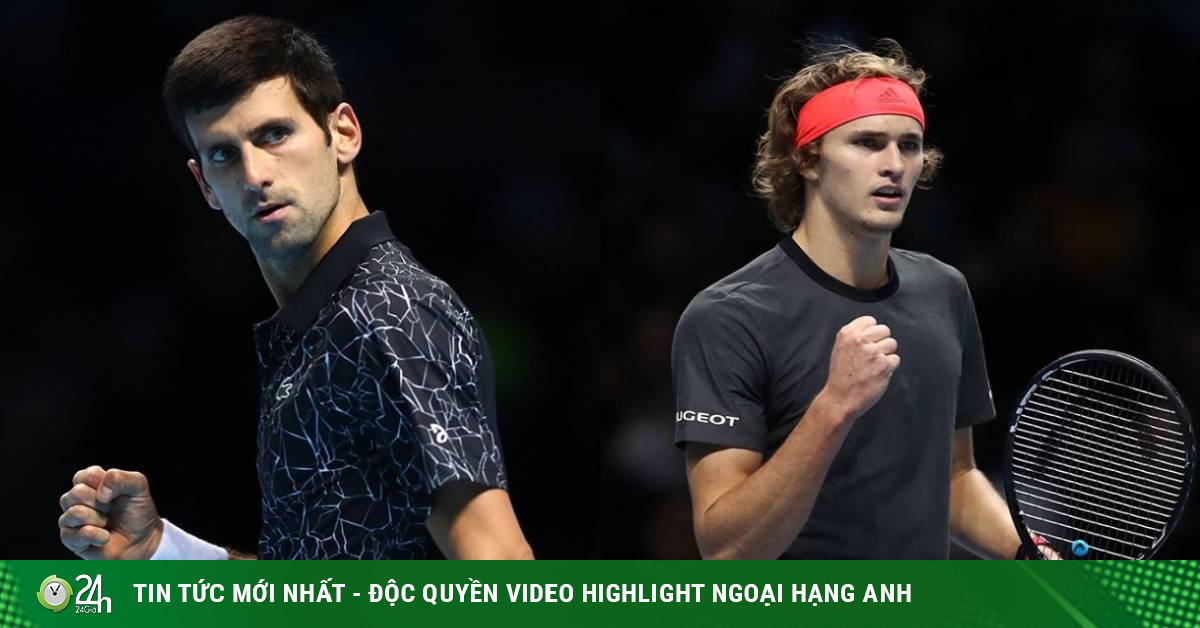 Friday 20/11/2020 06:15 AM (GMT + 7)
(Sports news – Tennis news) Novak Djokovic put himself in a difficult position when he had to beat Zverev to win tickets to the semi-finals.
Novak Djokovic (ATP rank: 1) – Alexander Zverev (7): 9pm, 11/20, last round of group stage
Novak Dkokovic has the opportunity to soon decide on the semi-finals of the ATP Finals 2020. However, the Serbian player handed the early ticket to Daniil Medvedev, with a quick 0-2 defeat against the Russian opponent. And now, Djokovic and Alexander Zverev have to play a decisive battle to see who will join Medvedev in the semifinals of the tournament in London.
Djokovic (left) is expected to overtake Zverev
This was the period when neither Djokovic nor Zverev was in good shape. At the Vienna Open, "Nole" lost to Sonego. At ATP Finals 2020, he lost to Medvedev. An "undefeated" Djokovic throughout the past years of 2020 seems to have disappeared. And if you can not win ATP Finals 2020, it will be a huge disappointment for the number 1 player in the world.
Alexander Zverev was no better either, he went to London with a defeat in the Paris Masters final against Medvedev, only to lose to the same opponent at the ATP Finals once more. The way Zverev defeated Diego Schwartzman in the second round was also very hard.
One plus point to believe in Djokovic is that he still possesses an impressive record against Zverev. In the last 5 encounters since 2018 up to now, "Nole" won 4 and lost only 1 time to Zverev, which is in the final ATP Finals 2018, although in this tournament the Serbian player won easily in the group stage.
In a broad view, these two players met 7 times in total, Zverev surprised him when he won Djokovic in the first two matches in 2015 and 2017. In this match, we should still believe that the player's bravery Once won 17 Grand Slam will promote at the right time.
Daniil Medvedev (4) – Diego Schwartzman (9): 3:00, November 21, last round of group stage
Daniil Medvedev is in a period of extreme sublimation. After winning the Paris Masters, the Russian came to London and made a huge splash. He defeated two tough opponents Zverev and especially Djokovic did not have much difficulty to reach the semi-finals soon.
On the contrary, Diego Schwartzman in the rare time attending the "hero bowl" was overwhelmed. He got tickets to the tournament thanks to Federer not being present, but soon lost the first 2 matches and had no chance to continue. With his current form, it is difficult for Schwartzman to create a surprise against Medvedev.
Source: http: //danviet.vn/nhan-dinh-atp-finals-ngay-6-djokovic-doc-toan-luc-dau-zverev-tranh-ve-ban-ket -…Source: http://danviet.vn/nhan-dinh-atp-finals-ngay-6-djokovic-doc-toan-luc-dau-zverev-tranh-ve-ban-ket-502020116161792.htm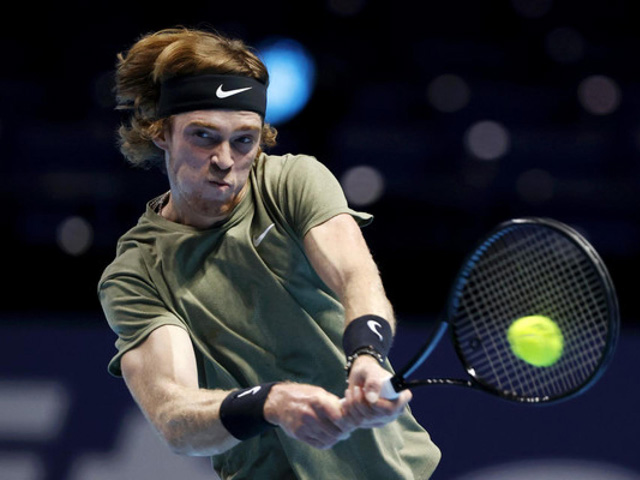 (Video tennis Dominic Thiem – Andrey Rublev, group stage ATP Finals 2020) Despite all hope to continue, Russian tennis player Andrey Rublev …
.