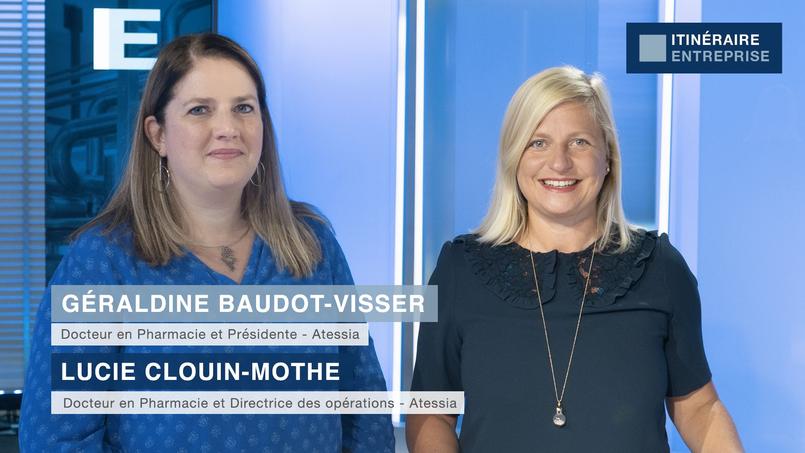 Pharmaceutical innovation commits laboratories to consider all the contours of the regulations before marketing a new quality drug while respecting regulatory requirements. In a tailor-made approach, Atessia supports the Healthcare Industries in their strategic, complex and transformation projects.
The background of the pharmaceutical industry
Atessia is above all an experience, a legitimacy, that of Geraldine Baudot-Visser. Doctor of Pharmacy, this expert worked for 15 years in the Healthcare Industries. It is its expertise and knowledge of the market that have enabled it to have solid and recognized legitimacy in this profession from its clients and partners.
After a few years in the Health Industries in technical-regulatory activities and in Quality management, then more than ten years in a renowned regulatory and pharmaceutical affairs consulting firm, market leader, Géraldine Baudot-Visser aspires to be entrepreneurial, to imagine a new generation firm combining expertise and developing a "Customer Centric" approach centered on the client. This ambition resulted in the creation of Atessia Life Sciences Advisor in February 2017.
Regulatory expertise that responds to new laboratory issues
Atessia defines itself as a consultancy and expertise firm in Regulatory and Pharmaceutical Affairs, aimed at Healthcare Industries. This strong DNA is part of a complex ecosystem that is constantly evolving in terms of innovation, regulation, the typology of healthcare industries and the diversification of healthcare products. It is true that more and more international laboratories are choosing Europe and particularly France to establish themselves and market new innovative therapies, thus providing patients with access to these therapies. However, in a European dimension, our territory has specificities which lead Atessia to be able to provide a differentiating factor and expertise to support them in their regulatory and pharmaceutical strategy.
Atessia thus acts as a facilitator, the expert who will take charge of all the operations inherent to customer needs in this "Customer-centric" approach thanks to the expertise of its consultants and its agility to adapt to any situation. situation.
More specifically, the firm offers 360 ° support by intervening at different levels:
– Regulatory strategy in the registration of a drug.
– Support in the development of an innovative product, Scientific advice, orphan designation, early access, etc.
– Registration of drugs with the authorities.
– Creation of a pharmaceutical establishment Operator in compliance with regulations and the implementation of the Quality management system.
– External communication for the promotion of the drug: advertising control, promotional information charter and compliance with the Transparency of Links and the Anti-Gifts Law.
This comprehensive and cutting-edge service offer enables manufacturers to rely on a trusted firm with undeniable expertise in the field.
Added value that makes the difference
Atessia is distinguished by its unique vision of the profession. Finding a balance between people, the transmission of tailor-made solutions and the performance of digital tools allows the firm to advocate its excellence. Thanks to an eclectic team, united and invested around its intrinsic values ​​and its client-centered approach, Atessia aspires to offer unique services. This tailor-made approach is the strength of the company, allowing it to break the empirical codes of existing firms. This differentiation is illustrated by its agile vision of consulting, the responsiveness of the service and the dynamism of the team of consultants, all experts in their field.
In this sense, the firm has developed know-how which tends to create a solid and lasting bond of trust with its clients.
Always with this in mind to rely on innovation and support the digital age, Atessia has developed a digital tool dedicated to Regulatory Intelligence and designed for its clients who are experiencing notable success. Resolutely focused on excellence, Atessia was selected for the first French class of the 10,000 Small Businesses program, funded by Goldman Sachs and organized by ESSEC. This partnership maximizes the aura of the firm by allowing it to increase its growth more intensely.
.