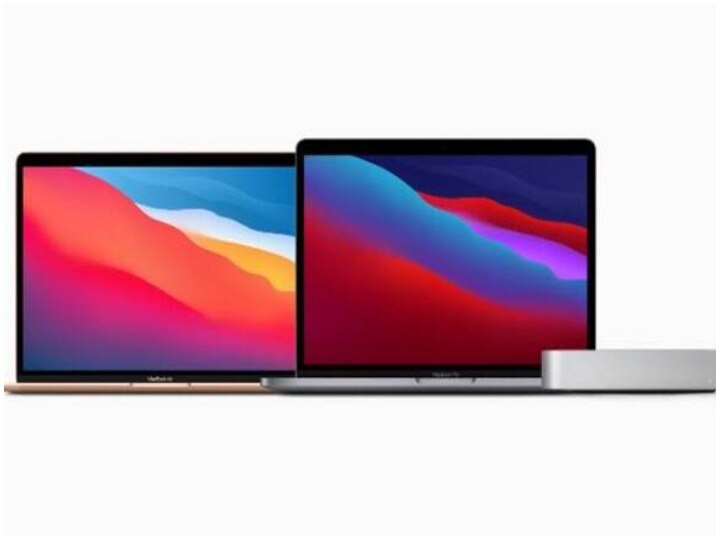 Tech Giant Apple held its third event of the year last night. In this event, the company launched its first Mac chip. In addition, the company announced three new Mac models. These include the 13-inch MacBook Pro in addition to the MacBook Air and the new Mac Mini M1 with Apple Silicon chip.
Mac chip M1
In this event, Apple has announced its processor for Mac. It is named M1. The new ARM based Apple Silicon processor is power-on-watt focused. Apple has claimed that the M1 chip is the most effective chip in the market. It is based on a five nanometer processor. The company has integrated the graphics processor designed by Apple within the chip. The company says that developers can create applications that work with both Intel-based and M1-based Macs.
Macbook air
Apple also unveiled the new MacBook Air at this launch event that comes with the M1 chipset. The company said that the new MacBook Air has better performance, up to 18 hours of battery life. The new MacBook Air has a new design. Its starting price is Rs 92,900.
Mac mini
Apple also announced the new Mac Mini that comes with the same M1 processor. The new Mac Mini has up to three times faster CPU performance and up to six times better graphics. The updated Mac Mini has the same design as the original but has some changes from inside. It has two USB ports that support Thunderbolt and USB 4. The starting price of the new Mac Mini is Rs 64,900.
13 inch MacBook Pro
The new MacBook Pro was also launched at this event. The MacBook Pro has an Apple M1 chip that offers 17 hours of battery life and 20 hours of video playback, which is the longest battery on the Mac. The company says that its 8 core CPU gives 2.8 times faster performance than the previous generation 13 inch MacBook Pro. The new MacBook Pro has two USB ports that support USB 4 and Thunderbolt 4. It also has better webcam and microphone. Its starting price is Rs 122,900.
read this also
Samsung to launch new Galaxy S21 series ahead of time, is tough competition from Xiaomi and Oppo
Nokia 8 v 5G UW smartphone launched, know price, specification and which smartphone will be tough competition
.