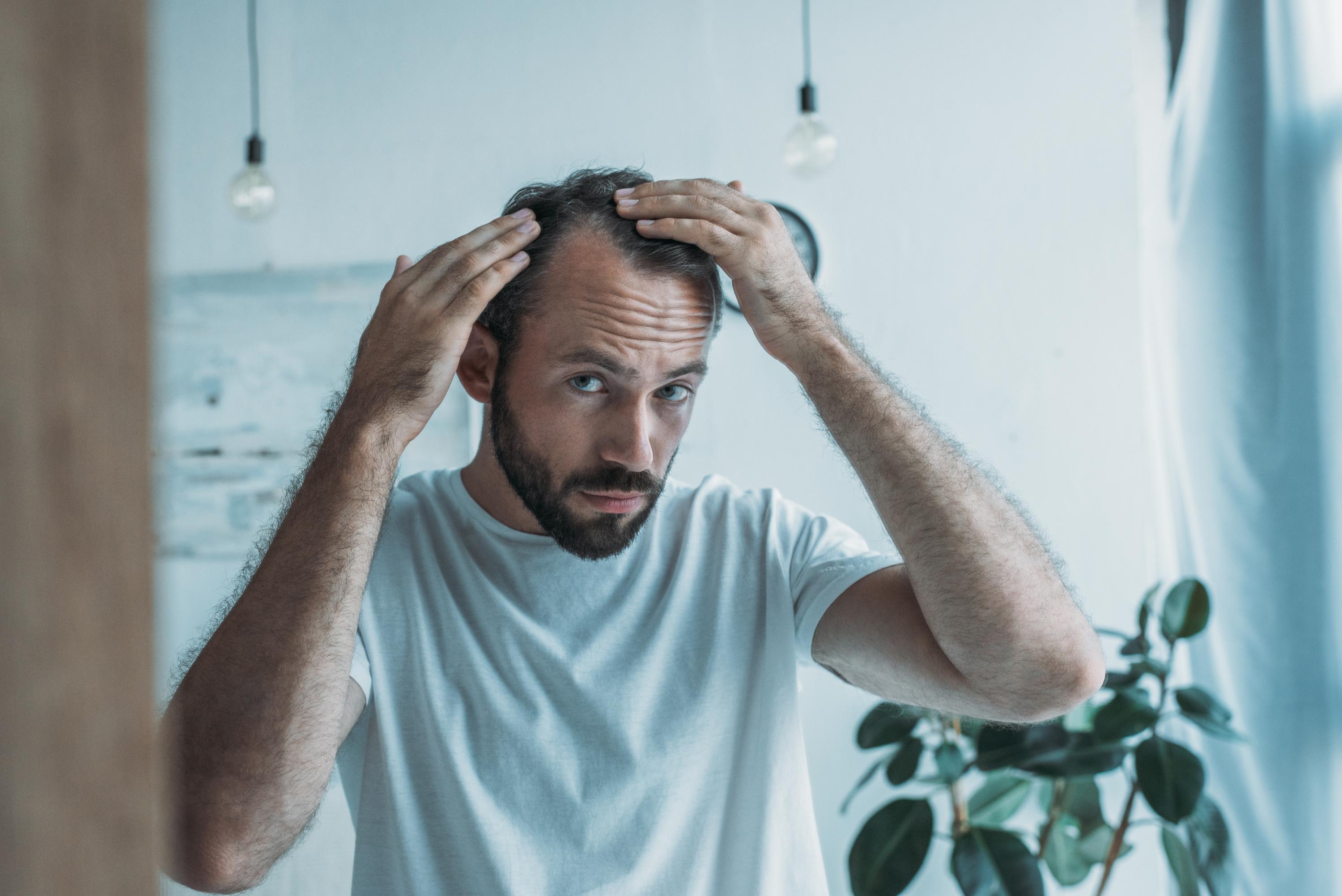 While finasteride has been decried for several years, the drug agency now requires displaying the risks associated with its use directly on the boxes.
Boxes of finasteride, an anti-baldness drug widely criticized for its side effects, will now highlight its risks of psychiatric and sexual disorders, the National Medicines Safety Agency (ANSM) announced on Wednesday. They should now display "a red box indicating that sexual and/or psychiatric adverse effects may occur during and after treatment", announces in a press release the ANSM.
Sold under the name Propecia by the Dutch laboratory Organon, a former subsidiary of the American laboratory Merck (MSD), finasteride is one of the best-known treatments for hair loss in men. But the molecule, also sold in generic form by other laboratories, has for years been widely criticized for its side effects. These include erectile dysfunction, decreased libido, and a risk of depression and suicidal thoughts.
" READ ALSO – Should we be afraid of anti-baldness drugs?
A lawsuit in 2019
Several patients had launched legal action in 2019 against the firm MSD for lack of information, also accusing the ANSM of not having acted quickly enough when this drug has been on sale in France for twenty years. The ANSM had justified itself by pointing out the relatively rare number of serious side effects, but had nevertheless decided to inform patients more precisely. In particular, it had imposed the distribution to the latter, by their doctor and then their pharmacist, of a sheet detailing the risks associated with finasteride.
The measure announced on Wednesday therefore goes a step further by requiring manufacturers to list these risks on their boxes. A QR code must also allow, once scanned, to have access to detailed information online.
.