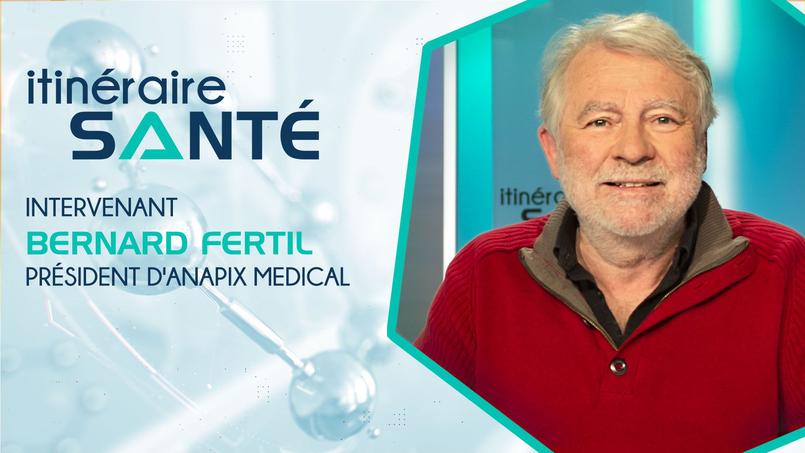 Thanks to its innovative skin imaging solutions, ANAPIX medical supports dermatologists in their daily practice, and helps detect skin cancer early.
Artificial intelligence at the service of medical imaging
Former research director at the CNRS, Bernard Fertil has been interested in artificial intelligence for forty years and has sought to apply AI to the field of medical imaging.
Thus, for fifteen years, he worked on the design of a therapeutic decision aid, by means of an artificial intelligence algorithm. The statistical methods he developed were intended to support medical sectors using medical imaging: radiology, ophthalmology, dermatology.
From then on, Bernard Fertil created with his partner André Fond the company ANAPIX medical and its flagship service, SkinApp Cabinet, in order to transpose the techniques developed during his research and put them at the service of health professionals.
Fusion between artificial intelligence and dermatology: promoting skin diagnosis in real time
Dermatology naturally imposed itself on Bernard Fertil. Indeed, dermatology is a very visual profession. This makes it in fact fully compatible with a learning artificial intelligence.
The main objective of the ANAPIX medical artificial intelligence algorithm is to detect early skin cancer and in particular melanoma – It can also draw attention to other pathologies by advising the intervention of the dermatologist on cases doubtful.
To achieve this feat, the ANAPIX algorithm was trained from a database of more than 7,000 skin images. Among these 7,000 images, there are as many melanomas as there are malignant or benign lesions, in short a gold mine for artificial intelligence of this type.
Once the algorithm was established, it was necessary to develop its uses. The dermoscope has naturally established itself, in particular for its ability to offer quality and perfectly calibrated images. A daily working tool for dermatologists, this magnifying glass equipped with ring light can generally be attached to a smartphone. The smartphone thus acts as an acquisition system and recovers the calibrated images captured by the dermoscope.
Photos taken during consultations do not stay on the smartphone. They are sent directly to the web interface, via the SkinApp application, in a secure manner. They can then be submitted to the artificial intelligence algorithm, in real time during the consultation, to support the dermatologist in his decision. The help is particularly interesting when it comes to analyzing atypical lesions which could turn out to be melanomas.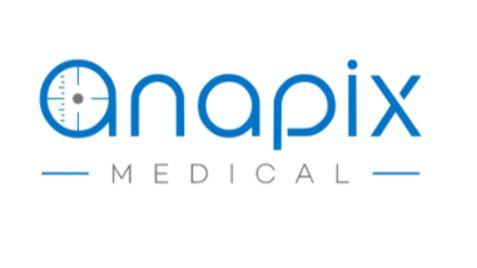 Multiple uses for better monitoring
The solution developed by ANAPIX medical is a major asset for dermatologists who benefit from this support on a daily basis, particularly in the context of monitoring skin lesions (whether moles, scars, or other). In dermatology, monitoring lesions is essential because it can help prevent major complications: a melanoma that is not detected or diagnosed too late can put the patient's life in danger. Detected early, however, it will easily be treated by excision.
ANAPIX medical has designed its SkinApp solution as a tool at the service of dermatologists and not as a substitute for their work and their expertise. The objective: to support them in the detection of skin cancer and other skin pathologies, by providing them with innovative and easy-to-use tools.
Last but not least, ANAPIX is designing a dermoscope that can be adapted to any smartphone; it will therefore be intended to be used by individuals or employees as part of their business. The goal? Empower patients and make them actors in their health.
SkinApp Réseau: tele-expertise dedicated to skin pathologies
In order to meet a need for collaboration between healthcare professionals, ANAPIX medical has created the SkinApp Réseau remote expertise service. While we talk a lot about teleconsultation, we talk less often about tele-expertise, another form of telemedicine, which allows health professionals to remotely seek the advice of specialists concerning cases encountered in consultation.
Available as a mobile application and a web interface, SkinApp Network brings together various players in the health sector such as nurses and general practitioners, and allows them to transfer the photos taken with the dermoscope to a required dermatologist via the application. Thus, SkinApp Réseau offers synergy between specialists in the medical world and improves the transmission of information in order to ensure better follow-up and better care of patients.
The service adapts to the size of the professional network and its needs. It can thus be used by a CPTS (Professional Territorial Health Community) looking for an innovative project to improve patient care, such as by a nursing home or an EHPAD. An initiative that is part of the digital transformation of the health system.
Find ANAPIX medical on its website or social networks (Twitter, LinkedIn).
---
Content designed and delivered by Delta Direct Live. The editorial staff of Le Figaro did not participate in the production of this article.
---
.