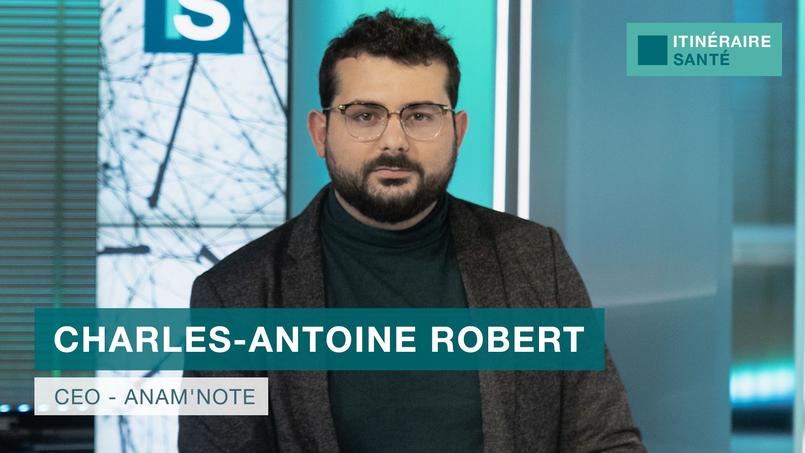 Today, physicians waste 40% of their time processing patient data. A time that brings, in addition to the rest, 80% of these professionals to suffer from exhaustion. Anam'note has imagined and developed an innovative application in the service of medicine, intended to enhance computerized, more structured and automated data.
Towards a more digital and less taxing medicine
The "My health 2022" project has initiated new measures, such as the integration of the National Health Identity, thus making it possible to find all the information relating to a patient on the territory. If this initiative is interesting for the sector, still a good number of establishments are not yet integrated and do not use the same standards. Transferring data, regardless of geographical area, is one of the challenges of medicine today.
Having a computerized patient file is not just an excuse to follow the digital movement of our ecosystem. This is an imperative for the well-being of the medical profession. Indeed, doctors spend 40% of their time, or 4 hours a day, on documentation; data acquisition, information retrieval and transmission, etc. A considerable amount of time that is subtracted from that spent with patients. All these hours spent processing information represent a significant burden for health professionals. The proof, 80% of them present at least one symptom of burnout. Changing the situation is essential today.
Technology as a catalyst for more humane and efficient medicine
Anam'note has thus decided to change things through the development of an application integrating a new form of collaboration, evaluation and prospective learning dedicated to health. Initiating the digital transition of medicine and supporting professionals in this direction, Anam'note relies on artificial intelligence to achieve this ambition. Because if we look at the figures more closely, the finding is clear: 46% of French hospitals were in deficit in 2018, 20% of medical procedures were poorly coded, the fault of poorly represented and poorly transmitted data.
The idea is then to create a solution that can store patient data in a clear and formalized way. Structuring all medical data to provide greater transmission speed, but also to create synergy between all health professionals, Anam'note works with this in mind. And to do this, technology remains the best performance lever for building the medicine of tomorrow.
A Mind mapping application to structure data
Currently, when a doctor takes charge of a new patient, he wastes time finding all his information, before integrating new information in turn. You should know that today the information of a patient in the hospital is entered three times: at the patient's bedside, by the external and the internal, then by the practitioner who comes to confirm the said information. And this, for each specialty. In addition to wasting a lot of time, the data, and by extension the patient's follow-up, are degraded. Anam'note offers digital and collaborative note taking based on a Mind mapping system. On a visual map, the patient's journey is displayed in a fluid and clear way. As a result, doctors have access to qualitative data, transmitted quickly, which ultimately allows better patient care.
Ananm'note also takes another current problem on the wrong foot: mediocre and poorly optimized fee-for-service pricing, costing more than 6 billion euros in France. Thanks to the efficiency and clarity of the application, practitioners can import the acts performed from the medical observation, thus allowing a fully automated count of acts. But the other innovative feature of the Anam'note solution lies in the enhancement it offers to the data. The goal is to achieve a formal database aspiring to improve research.
The Anam'note solution is in this sense particularly intuitive and virtuous for healthcare professionals. The structure continues to develop and improve the application by directly integrating the main stakeholders. Indeed, the doctors transmit their user feedback so that the tool is as close as possible to their needs. More than promising, the Anam'note project has not gone unnoticed by several organizations. In addition to being incubated by the Lorrain Incubator, it is the winner of the Pépite 2019 prize, regional winner and national winner of Pépite 2020. These rewards have enabled Anam'note to materialize its idea before being marketed in September 2022 .
.