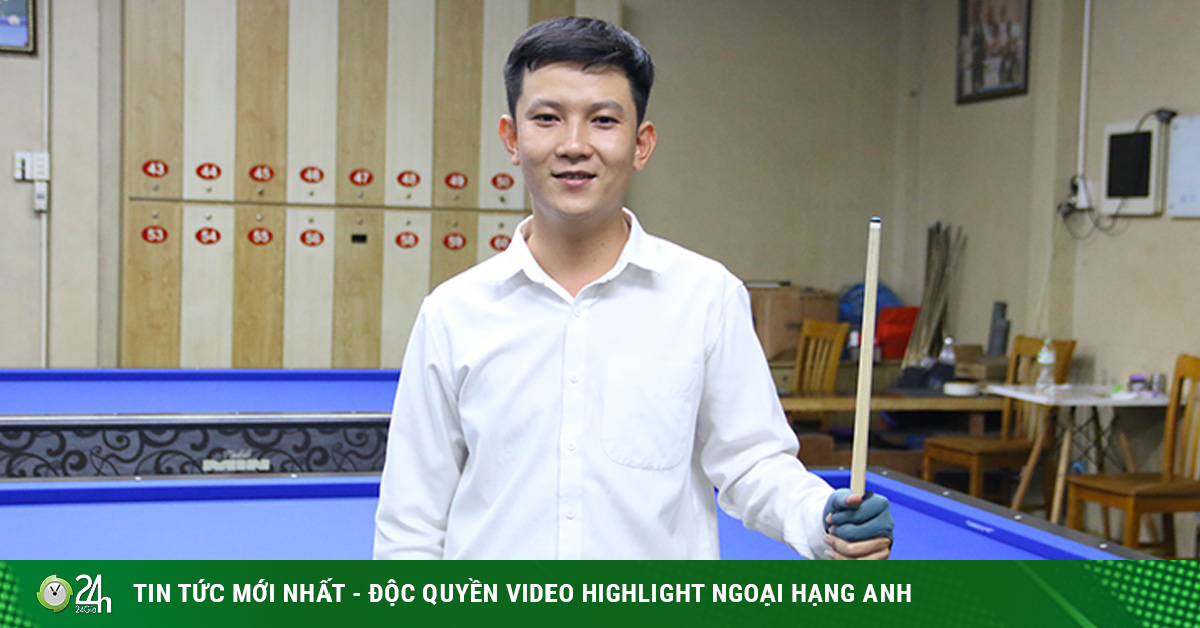 (Sports news, billiards news) Player Tran Van Ngan has excellently overcame many players, including Ly The Vinh monument to win the first place in the World Cup 3-band carom tournament held in Ho Chi Minh City. .HCM at the end of May here.

Van Ngan excellently defeated famous player Ly The Vinh (Source: HBSF Billiards TV)
On April 28, the second selection round of the Ho Chi Minh City World Cup 2022 took place at the Ut Nhi Billiards Club (Hoc Mon district) on the final day of the competition. This is a tournament to find the last 8 Vietnamese players to compete in the world 3-band billiards tournament that will take place in Ho Chi Minh City at the end of May.
Player Tran Van Ngan attended the World Cup for the first time after defeating the statue of Ly The Vinh
Among more than 300 players competing in the 2nd selection round, the tournament still has a lot of players participating after these players could not pass the first selection round, which ended in early April. These include Ly The Vinh, Chiem Hong Thai, Nguyen Ngoc Tri, Bao Phuong Vinh, Nguyen Nhu Le, Ho Hoang Hung, Vo Hao Tri, Doan Minh Kiet, Do Duc Hien, Le Thanh Tien, Nguyen Van Tai, and Nguyen. Quang Hai,…
While many people predicted that the remaining 8 World Cup slots would belong to the upper hand, a series of surprises happened. In particular, the most impressive must be the 29-year-old mechanic Tran Van Ngan.
Located in branch B, Van Ngan started with 3 victories against Hoang Quan, Nguyen Duy and Giang Thach, respectively. Especially in round 32, the player from Cu Chi spectacularly defeated the famous player Ly The Vinh. In the first half, Van Ngan launched two series of 6 and 7 points to lead 20-14. While leading 24-18, this player continued to have a 6-point line to win the final 30-19 after 18 innings.
Portraits of 8 excellent players who passed the second selection round to get tickets to the World Cup
Next, in the "final" match of branch B for tickets to the top 8, Van Ngan only lost 13 chances to beat Thanh Phong with a score of 30-17 to get a ticket to the World Cup.
Excited after making a surprise, Van Ngan said: "This is the first time I have a ticket to attend a World Cup tournament. I was so surprised and happy. I've played a lot before but never won a major tournament. I will practice a lot more to compete with international players in the next World Cup here at home."
In branch A, player Tran Bao Vuong was the excellent winner of the World Cup ticket after defeating young talent Chiem Hong Thai, player Dinh Nui and Nguyen Tran Thanh Tao (younger brother Nguyen Tran Thanh Tu) in turn. final competition.
The list of 16 players with official slots to attend the 2022 World Cup in Ho Chi Minh City and 16 reserve players at the tournament
Player Thon Viet Hoang Minh also surprised in branch C when he defeated two veteran players Dinh Chien and Chi Minh before surpassing national runner-up Doan Minh Kiet to enter the top 8. Nguyen Thanh Tung overcame Do Duc Hien to head branch D.
In Group E, Truong Quang Hao defeated a strong opponent, Phi Long, who had previously defeated Bao Phuong Vinh to get a ticket to continue. Nguyen Van Phuc put his name on the list for the World Cup in Group G with a victory over Phuc Luc. Player from Tay Ninh Nguyen Duy Thanh topped Group H, the group has many big players like Nguyen Quang Hai, Van Hoang Ba or Nguyen Van Tai.
The last ticket belonged to Nguyen Nhu Le (Group F) after a dramatic upstream victory over Quoc Tuyen. After drawing 30-30, the two players went through 3 penalty kicks to find the winner by Nhu Le's 9-point debacle.
The World Cup in Ho Chi Minh City World Cup 2022 will take place from May 23-29
Thus, after 2 rounds of selection took place in April in Ho Chi Minh City, the organizers have found 16 best Vietnamese players who will compete at the World Cup with good players like Tran Quyet Chien, Nguyen Duc Anh. Chien… was sure to attend the tournament due to its high ranking in the world rankings. The World Cup in Ho Chi Minh City World Cup 2022 will take place from May 23-29 at Nguyen Du Gymnasium (District 1).
Source: https://tcdulichtphcm.vn/the-thao/co-thu-vo-danh-danh-bai-huyen-thoai-ly-the-vinh-doat-ve-bi-aw…Source: https://tcdulichtphcm.vn/the-thao/co-thu-vo-danh-danh-bai-huyen-thoai-ly-the-vinh-doat-ve-bi-a-world-cup-c28a30537. html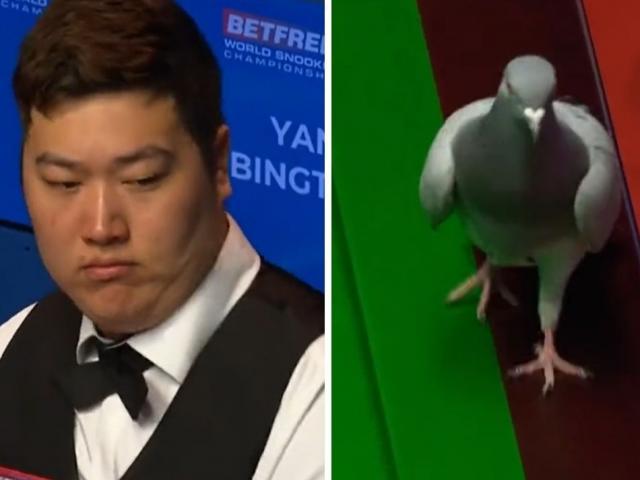 (Sports news, billiard news) The world billiards championship suddenly had to be halted because of an "unprecedented" situation.
According to Le Phong (Ho Chi Minh City Tourism Magazine)
.