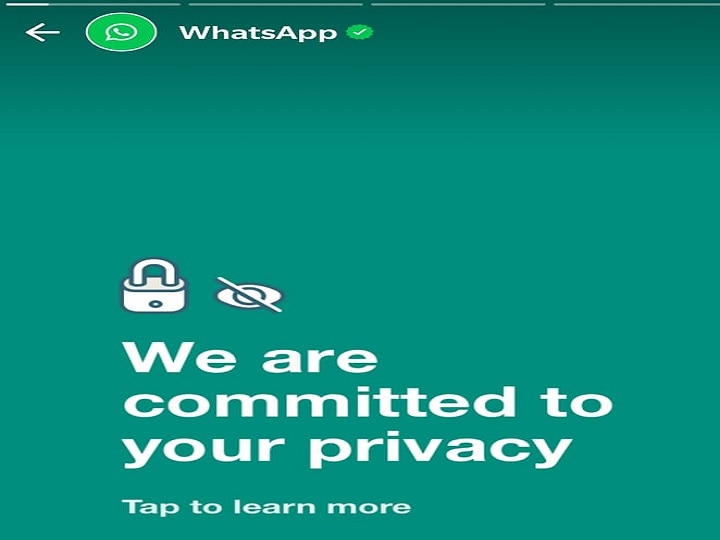 Instant messaging app WhatsApp has to be clarified repeatedly after facing worldwide criticism over the new privacy policy. WhatsApp has now clarified once again about the new privacy policy by putting a status. This status is visible to all WhatsApp users.
WhatsApp has said in the states that it is committed to the privacy of its users and does not read or listen to personal conversions. This is end to end encryption. Along with this, it is said that you do not see your shared location and also do not share contacts with Facebook.
Controversy over sharing data with Facebook
Significantly, WhatsApp recently changed a policy. WhatsApp removed the "opt out" option given to customers for Facebook's data collection as part of this change. That is, now WhatsApp users had no option left whether they want to share data with Facebook or not. Users immediately took out the meaning that their data will be shared with Facebook. The entire controversy started from here. After this, WhatsApp had stated that its privacy setting was only for business customers.
The new privacy policy was extended till May 15
After this, WhatsApp had extended the time of the new privacy policy for the users till May 15, 2021 .. There was a lot of opposition from the users regarding the new privacy policy, due to which the company postponed it for three months. The company says that in three months time, users will get a chance to understand it. According to the company, even after February 8, the account of the users will not be suspended.
Also read
Does your phone also not have a clear voice? How to clean the speaker
Thomson launched 2 Android TVs for the price of 19,999, know the other options in the range of 20 thousand
.