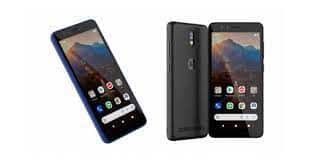 JioPhone Next: The wait of people looking to get a smartphone for less money ended with the launch of JioPhone Next in the past. People will be able to buy it from Diwali. From price to features, there is a lot in this phone that makes it a common man's phone. Let us know in detail, what is so special about this phone.
No need for full payment in one go
Budget is the biggest problem for the common man while buying a smartphone. Jio has taken special care of this while launching JioPhone Next. Firstly, its price was kept in the budget of the common man. The company did not stop here. The company has also given the facility to buy it with flexi payment option. If someone does not have Rs 6400 at a time, even if he does not use a credit card, then that person can buy this mobile.
Actually, the company has given the option of Easy EMI for this. Under this, it can also be purchased by paying a down payment of Rs 1999. After this, the remaining amount can be given as EMI of at least Rs 300 every month. This has become the biggest feature of this phone and is making it a common man's phone.
Features are also special
The phone is also very special in terms of features and gives a lot even in a low budget. This phone works on Pragati OS. It has a 5.45-inch HD + (720×1440 Pixel) display. The phone has Corning Gorilla Glass with 3 protection. The phone comes with 1.3 GHz Qualcomm Snapdragon 215 processor. The phone has 2 GB and GB storage capacity, which can be increased to 512 GB. Talking about the camera, the phone has a 13-megapixel primary camera and an 8-megapixel selfie camera.
The battery of the phone is 3500 mAh. Dual SIM can be installed in the phone. A lot of work has also been done on the voice assistant in this. You can also operate the smartphone by speaking commands like open app and manage settings. The most important feature is its Read Aloud. This will allow users to read on-screen content. It will read the content in the language understood by the user. In this, the option of translate is also given, which will come in handy for the common man.
can buy like this
You can buy this phone by visiting Jio Mart Digital Store. Apart from this, you can also book online on Jio's website.
These are also options in this budget
By the way, if you talk about other options in the range of Jio Next, then you can choose Xiomi Redmi GO. Although you will not get as many features as Jio Next in it, but this phone will be available for up to 5 thousand rupees. You can also take Realme C11 2021. This phone will be available for up to Rs 7299. If you can compromise on some features, then you will also get the option of Samsung Galaxy M01. Its price is Rs 6199. Realme narzo 50i is also better in this range. Its price is Rs 7500. Redmi 9A is also a good option for Rs 7999.
read this also
Which is better iPhone 11, iPhone 12 and iPhone 13? Keep these things in mind before buying
Amazon Festival Sale: Take care of your health this Diwali, buy air purifier for less than 10 thousand to keep the house virus and bacteria free
.