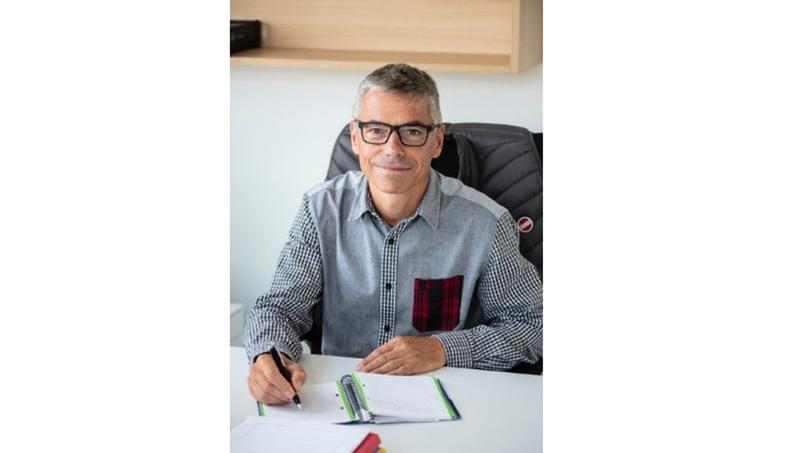 Allyane offers an innovation in neuromotor reprogramming for people with traumatic pathologies or to treat sequelae linked to neurological disorders. After more than 10 years of research, Allyane has developed an innovative method based on mental imagery protocols associated with listening to low frequency sounds emitted by a medical device.
A patent with very high potential
Gilles Chaufferin, director ofAllyane , found several years ago on an untapped patent. This patent is the result of ten years of research on rehabilitation in sport and shows the effectiveness of low frequency sounds in the neuromotor recovery process . Gilles Chaufferin immediately perceives its enormous potential and decides with his teams to improve the results delivered by the patent to generalize this method to the world of health and not only to that of sport.
Low-frequency sounds: the heart of Allyane innovation
Allyane's ingenious idea is to combine proprioception, mental imagery and low frequency sounds. In order to deliver these specific sounds, Allyane has developed the Alphabox which generates different sequences of sounds. The patient does motor imagery and the low frequency sounds used activate the areas of motor skills in the cortex. This unprecedented innovation generates in the patient a state of vigilance conducive to memorizing the elements of motor skills brought by the therapist trained in the Allyane method.
Who is Allyane for?
Allyane was created for patients with impaired motor control of the brain. This scenario occurs in particular following an accident, trauma or, for example, orthopedic surgery. Allyane is also very effective for motor inhibitions resulting from heavier pathologies such as neurological accidents such as strokes or cranial traumas.
For all patients, the principle is the same, they go through a medical treatment protocol whether in hospital or in an office with a doctor, a physiotherapist or an osteopath. The movement professional trained in the Allyane method will perform tests on the patient in order to define an adapted treatment protocol. He then combines listening to low-frequency sounds with mental imagery work.
Fast and lasting results
In some cases, rehabilitation can be long and painful for patients. With the Allyane method , patients in difficulty find progress, or recover faster. If we take the example of central motor inhibition following an accident, it takes an average of 1 to 3 sessions for the patient to recover all of his movements. In heavier cases of stroke for example, there are between 4 to 10 sessions for a return to functional movement. Beyond the fact that the Allyane method is 100% painless and without side effects, it has another particularity: its durability. Indeed, once the Allyane protocol has been carried out, the results are acquired in a lasting manner by the patient's brain.
A commercialized method
Allyane has been on the market for three years and 120 professionals have been trained in the method. For the deployment of his offer, Gilles Chaufferin, has broken it down into three key stages. Any practitioner who chooses Allyane will receive the Alphabox medical device as well as a complete and dedicated 5-day training which leads to an assessment and certification. In order to ensure the quality of the use of Allyane innovation, Gilles Chaufferin and his teams have also provided for a service and engagement contract which serves as continuous training with annual meetings.
A French innovation recognized in full development
After two trophies won in 2018 and 2019, Allyane is one of the winners of the Prevent2CareLab support program: a recognition that sanctifies Allyane's presence in the French healthcare landscape.
In order to continue their development and to carry out in-depth scientific research in parallel, Allyane is raising funds to support its growth.
.