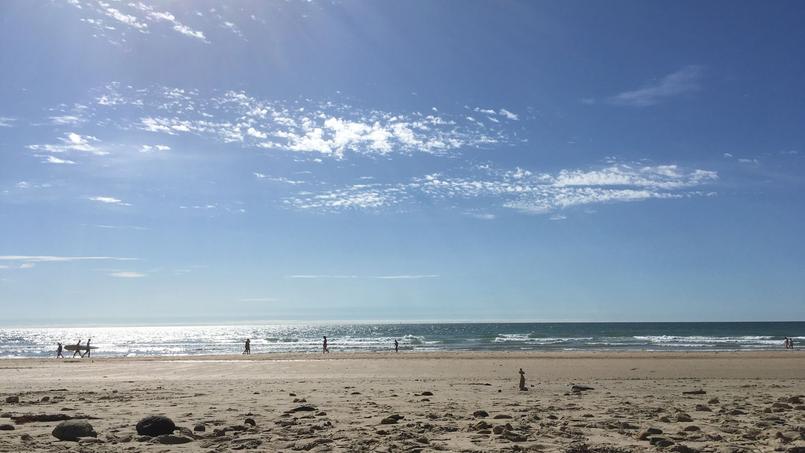 The closing of the swimming pools would partly explain the drop of a quarter of the drowned arriving at the emergency room.
There is a quarter of fewer emergency room visits for drownings between June 1 and July 14, 2020, compared to the previous year (320 compared to 437). A drop that "Concerns all regions, except Bourgogne-Franche-Comté, Corsica, New Aquitaine, Pays de la Loire, Overseas and to a lesser extent, Provence-Alpes-Côte D'Azur", where it remains stable, according to "Le point epidémio" of July 15 published by Public Health France.
These statistics bring together data from the Oscour surveillance network, which brings together more than 690 emergency services out of the 710 in France. This is almost exhaustive and sometimes needs to be balanced because, unlike the three-year "Drowning" survey (the latest date in 2018), these data do not include deaths occurring on site or the most serious victims directly admitted to intensive care . "In Drowning surveys, this usually represents about half of accidental drownings", explains to Figaro the epidemiologist of Public Health France, Aymeric Ung, head of the Noyade investigation.
Swimming restrictions
To explain this unexpected drop in emergency room visits for drowning from June 1 to July 14, the first hypothesis put forward by Aymeric Ung and Nathalie Beltzer, author of this "epidemic point" is based on the context of the Covid epidemic. "Until June 22, the closure of public or private paying swimming pools (municipal, leisure centers, amusement parks) and private swimming pools for collective use (hotels, holiday homes, camping, holiday clubs) and the conditions restrictive access to certain beaches reduced swimming and therefore the risk of drowning ", they explain.
If the epidemiological point does not provide any indication of the circumstances of the occurrence, the 2018 Drowning survey reveals that 44% of accidental drownings take place at sea, 31% in swimming pools of all types, 22% in waterways or planes. water, 4% in other places. The classification is a little different if we consider fatal drownings since 40% of deaths take place at sea, 40% in rivers or bodies of water, 17% in swimming pools and 3% elsewhere.
All ages are affected
Aymeric Ung puts forward another explanation for the decline observed at the start of summer: "There may be a link with weather conditions, which are less favorable this year than the two previous years." The drop in tourist traffic may also have played a role. However, the epidemiologist urges caution, because this early summer says nothing of the rest. "Drownings remain a significant risk and this concerns all ages." Almost half of the drownings of this epidemiological point concern children under six years old, but 20% of the victims were over 44 years old. Moreover, the "Drowning 2018" survey showed that the first two age groups in terms of the number of drowning deaths were over 65 and 45-64.
"The risks are different depending on the age but it is never too late to learn to swim even if it is necessary to insist on the permanent and close supervision of the child by an adult", explains Aymeric Ung. "Adults, in particular, should not overestimate their strength, particularly in natural environments (respect swimming bans and favor developed and supervised areas) and avoid alcohol before swimming; finally, discomfort is found in one in two drownings after 65 years. "
.