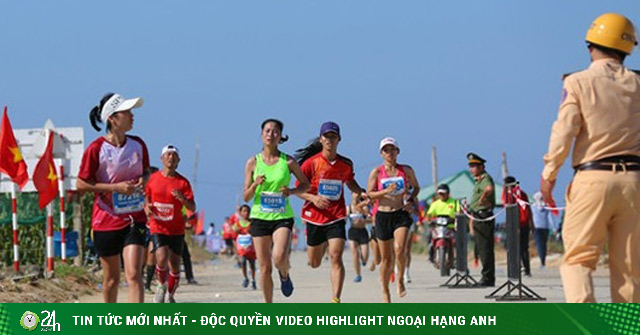 Wednesday, March 31, 2021 16:23 PM (GMT + 7)
(Sports news) Mr. Duong Duc Thuy – Head of Athletics Department of the General Department of Gymnastics and Sports has surprisingly shared about the cheating situation at the current Marathon movement in Vietnam.
As previously reported, the 2021 National Championships Tien Phong Marathon has just witnessed a shocking scandal when the shocking cheating of two athletes (athletes) Ngo My Lien and Le Duc Ke was discovered. Accordingly, the athlete My Lien gave his bib to Duc Ke to run instead to win the 21km championship for women aged 45 years and over in the movement system.
Mr. Duong Duc Thuy – Head of athletics department of the General Department of Sports and Sports
After conducting a thorough investigation from this long-distance athlete's reflection, the organizers decided to strip the results of both athletes, revoke Ngo My Lien's prize, and ban permanently two Athletes run above.
It is worth mentioning, according to experts, cases of cheating at Marathon tournaments in Vietnam have existed for a long time and took place a lot in tournaments.
"The phenomenon of running instead, running on bibs without the right owner and even printed fake bib running at the Marathon movement in Vietnam with the purpose of getting achievements, bonuses even just for bragging, has appeared from many this year and there is no effective measure to prevent it completely. In some awards, the story of buying and selling bibs on the forum also appeared.
"The reason was less discovered in the past because this phenomenon only occurs in athletes with low qualifications, less attention. However, in this tournament, two athletes Ngo My Lien and Le Duc Ke cheated too blatantly when giving female bibs to men to run, their achievements were too "great" to be discovered ", Mr. Duong Duc Thuy – Minister Athletics subject shared by the General Department of Sports and Sports.
According to a sports expert like Mr. Thuy, the penalty for the two above athletes is completely worthy and deterrent to individuals who have been and are intending to cheat in the competition.
"Marathon cheating is increasingly evolving and becoming more public. The most typical example is the cases in which male athletes openly wear female bibs to run. People with self-esteem and self-awareness do not do that ".
"Our opinion is that the organizers of the tournaments, the leaders of the Athletics Federation need to follow the comments and feedback from the forums. There are analytical meetings to promptly and strongly handle negative cases in order to minimize this fraud as much ", Mr. Thuy said.
2 cheating athletes are banned from playing permanently
Currently, the movement of running medium and long distances in Vietnam is developing very strongly. The tournaments are held regularly, bringing together thousands of athletes. This makes the control of transparent and correct results becomes limited and negative variables appear.
"I have taken the delegation to a number of runways in India with up to 70,000 participants. I believe that in the near future, the number of athletes participating in the movement tournaments in Vietnam will be even more. Therefore, if there are no technical methods of checking good results, it is difficult to limit cheating in tournaments like the last Tien Phong Marathon ", Mr. Thuy commented.
Source: http: //danviet.vn/2-vdv-chay-gian-lan-bi-cam-thi-dau-vinh-vien-o-vn-thanh-tich-khung-nen-bi-phat …Source: http://danviet.vn/2-vdv-chay-gian-lan-bi-cam-thi-dau-vinh-vien-o-vn-thanh-tich-khung-nen-bi-phat-hien- 50202131316246214.htm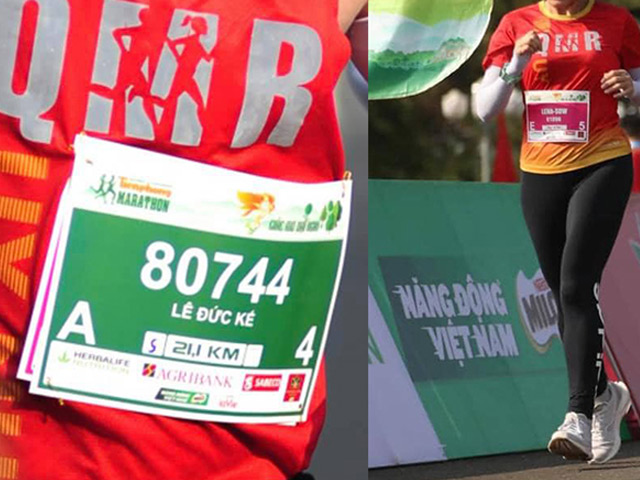 (Sports news) Two athletes Ngo My Lien and Le Duc Ke have been permanently banned, stripped of the title after having misconduct …
.